The most dependable and consistent way to grow your sales & leads is to understand your customer's intent. That's why we're trusted by:
Trusted By:
View All Clients
Helping Businesses Successfully Improve Their PPC for 10+ Years!
Read some of our PPC case studies below and learn how our AdWords strategies can help your business too.
What our clients say
"When you work with an agency, it's quite an intimate relationship, so you've got to work with people you trust. When I felt we had that with Powered by Search, we thought that was a win for us."

"Do you want the smart guys in the room, to give you the new ideas, so that you can differentiate yourself? If so, that's what I think Powered by Search can do for you."

528% Increase in site traffic, 6X increase in conversion rate

"Powered by Search helped grow our on-site conversion rate from 1.2% to 7.5%, a sixfold increase which has translated to real, new customer acquisition."

#1 search ranking for real estate searches in over 500 cities

"I have to say, bravo Powered by Search. PbS has increased RE/MAX's search engine rankings to #1 for thousands of keywords, and our online competitors have been left in the dust."
‹
›
Pay Per Click Insights
100%
Our entire PPC team is AdWords Certified
RECOGNIZED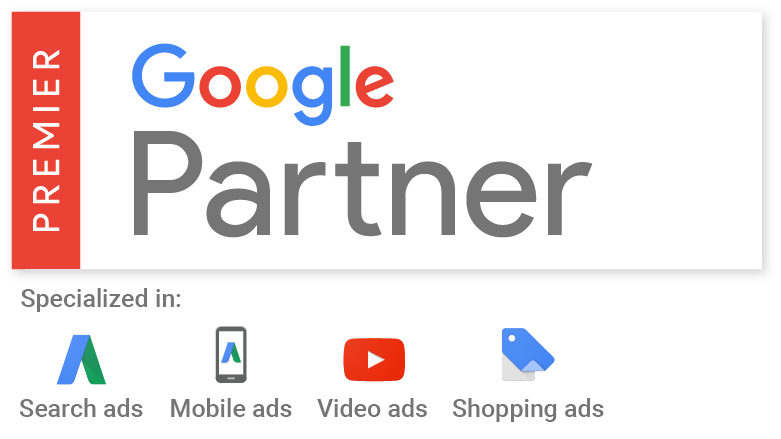 Powered by Search is proud to have over 75% Google certified individuals on staff
Dev and the rest of the Powered By Search team has been wonderful to work with. With profound knowledge on SEO and Local search, they have always been very committed to their work and are very friendly team that is always there to help you.
Sushma Tayur
More Google Reviews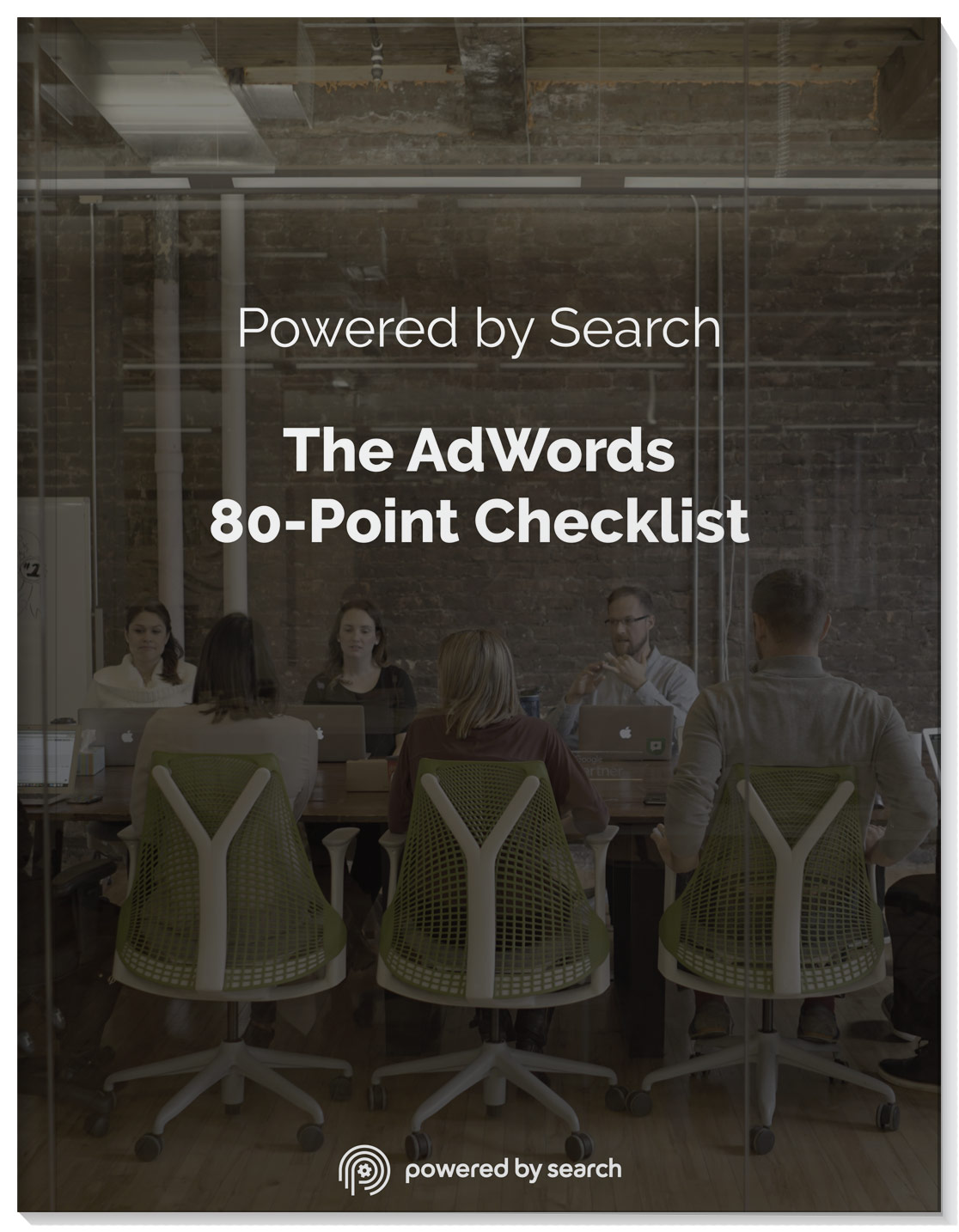 80 questions to audit the health of your AdWords account
It's easy to mismanage PPC budgets and to overspend in AdWords. Whether you're looking to sell one product or one thousand, use this checklist to ensure that your company does not waste a single dollar.
We address key questions such as:
check_circle Plan the perfect AdWords campaign. check_circle Get high quality scores that will make your campaigns more cost effective. check_circle Drive more leads by maintaining and upgrading your campaigns over time.
Instantly Download The AdWords 80-Point Checklist