You're pretty sure your last Facebook ad led to a jump in in-store sales. It had to have. Right?
Facebook wants to take the guesswork out of tracking that. They now help you connect transactions that take place in-store or over the phone to your Facebook ads, so you can have an even better idea as to exactly how well your ads are performing.
"The Offline Conversions API allows businesses to match transaction data from their customer database or point-of-sale system to Ads Reporting, helping them better understand the effectiveness of their ads in real-time," said Facebook, during the testing phase in June.
"Businesses can work with partners such as IBM, Index, Invoca, Lightspeed, LiveRamp, Marketo and Square or with Facebook directly."
So let's take a deeper look into what this could mean.
How Tracking Offline Conversions Helps Your Business
First and foremost, this is big for Facebook, because Google already measures store visits. Back in May, they announced the expanded "Store Visits" metric in AdWords that would include an online-to-offline foot traffic measurement.
In either case, this is important for any company that runs Facebook ads, because this takes away the ambiguity in measuring exactly how much ROI you're getting from your Facebook ads.
According to Facebook's director of monetization product marketing, Maz Sharafi, "Online to offline attribution is a fundamental challenge retailers have had since the beginning of online advertising."
He added, "We can close the loop for businesses at scale. The tools we have for businesses make Facebook the best place in mobile to drive people to stores and drive real business results.
How Do I Track My Offline Events in Facebook?
This function should be ready right now, so feel free to start taking advantage of it.
Basically, you need:
A set of files with offline event data- The data should contain identifiers that allow the matching of offline events to people in your target audience, so you can track these events in relation to seeing or engaging with your Facebook ads.

A Facebook ad account

A Facebook Business Manager account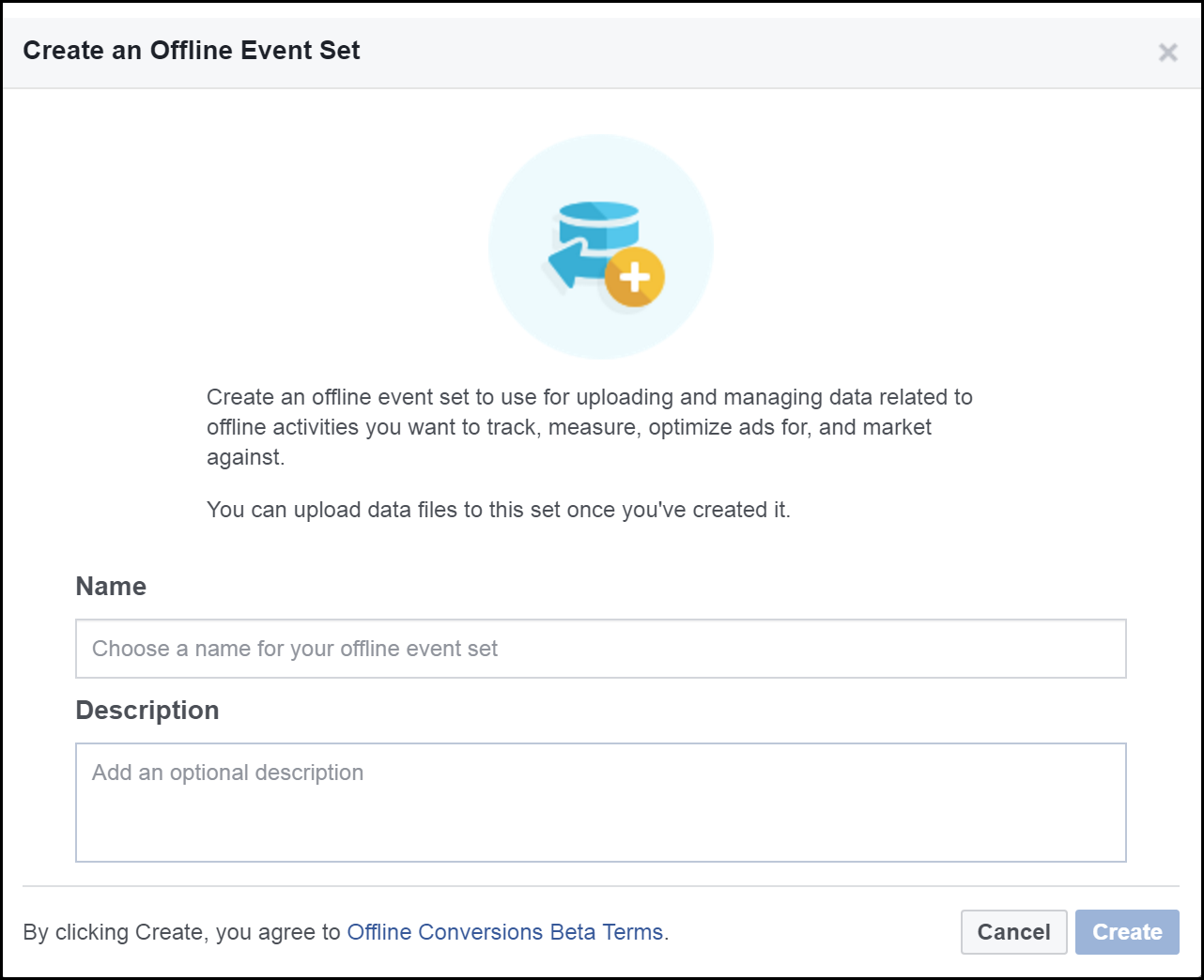 From there, you will have to:
Go to Business Manager Settings.
Click the People and Assets tab, and then select .
Click Create New Offline Event Set
Enter a name and description for your event set.
Want To Start Generating More Leads Right Now?
Watch this brief video to learn 7 proven lead generation plays for Facebook.
https://www.poweredbysearch.com/resources/7-lead-generation-plays-for-facebook