While most companies are worried about the Penguin Penalty, most of our clients have seen a Penguin Power-up. Since the update to the algorithm, most of our clients are seeing their keyword rankings jump by an average of 15-20 positions. And that's the average. We've seen some clients have their keywords jump as many as 50 spots in their respective rankings.
What is the Google Penguin 4.0 Update?
Google launched the Penguin Update in April 2012 to cut down on spammy link building practices. It focused on businesses buying or otherwise acquiring arbitrary or sometimes irrelevant links to other sites in order to boost their Google rankings.
With September 2016's Penguin update (4.0), Google has made this filter part of their core algorithm, so there won't be any further refreshes, or announcements. The updates will happen in real time. Previously, if you were flagged for questionable links, you could take them down or add nofollow tags, but you wouldn't see any results until the next Penguin update, which could be 2 years away. Now, the effects of these actions can be seen right away.
Why Was This Good News For Powered By Search Clients?
Simply put, the Penguin Update penalizes "spammy" links and rewards natural/ organic links, which happens to be what we specialize in. So companies that are "doing things the right way" are already seeing great results, while companies with less-than-perfect links are seeing no changes at all.
Shortly after the update, Moz polled SEOers on Twitter to see if they had noticed any change. Only about 25% of respondents saw any change whatsoever. We fell into that 25%.
What is a Bad Link?
A big part of the Penguin 4.0 update is cracking down on anchor text on irrelevant sites. For example, a lawyer with dozens of links, on sites that have nothing to do with law, with the anchor text "Lawyer in Toronto." Or any links to less desirable places like directories, link farms or even social media accounts.
What is a Good Link?
A good link points the user to a legitimate and relevant site. Our links are respected by search engines because:
Our Digital PR team views the link building process as one centered around PR, relationship building, and brand collaborations.

We NEVER build user-submitted links. All of our links are the product of content promotion, relationship building or generating publicity/media coverage for our clients.
For example, our team was able to leverage outreach and PR to gain a quality link in this story.
The Wins
Client: An online cigar retailer
The Results: A 19% increase in organic traffic, and a 9.3% increase in revenue in less than 30 days.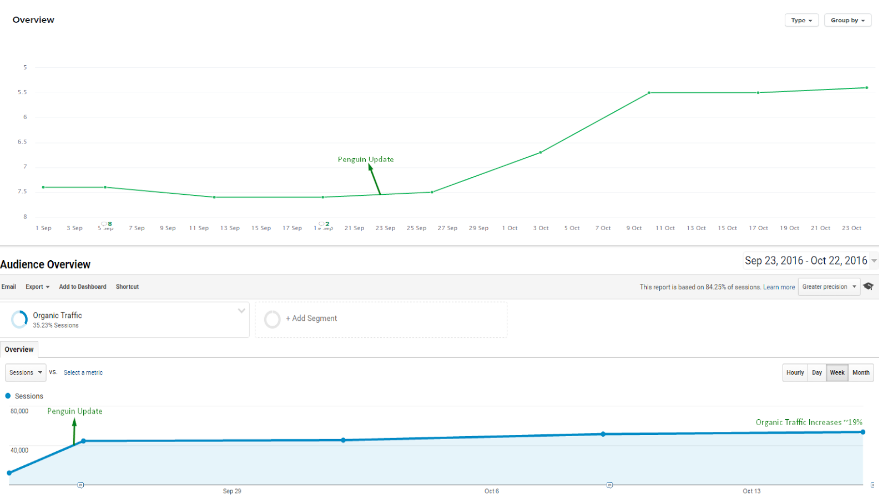 Client: An immigration law firm
The Results: A 21% increase in organic traffic, and an 11.3% increase in conversions in less than 30 days.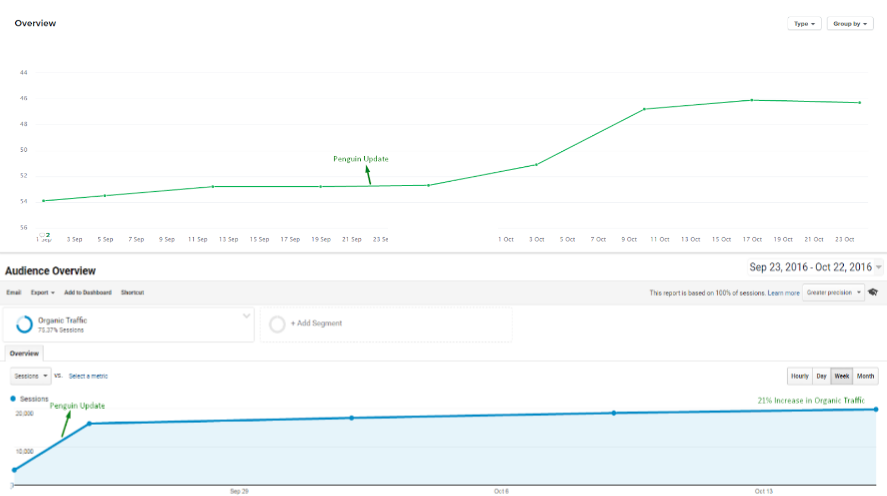 Client: An online printshop
The Results: An 11% increase in organic traffic, and a 7% increase in conversions in less than 30 days.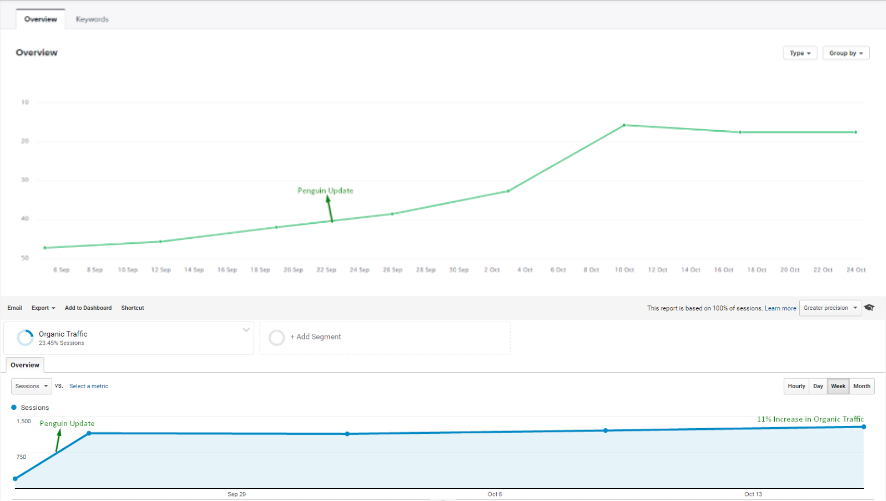 Want to Boost Your SEO Rankings with Proven and Effective Link Building?
Quality link building is only one of the many things we recommend to increase your online visibility.
Powered By Search is one of the most respected inbound marketing agencies in Canada, and we recently made PROFIT Magazine's list of Canada's Fastest-Growing Companies.
To learn more, click here to download our SEO playbook.