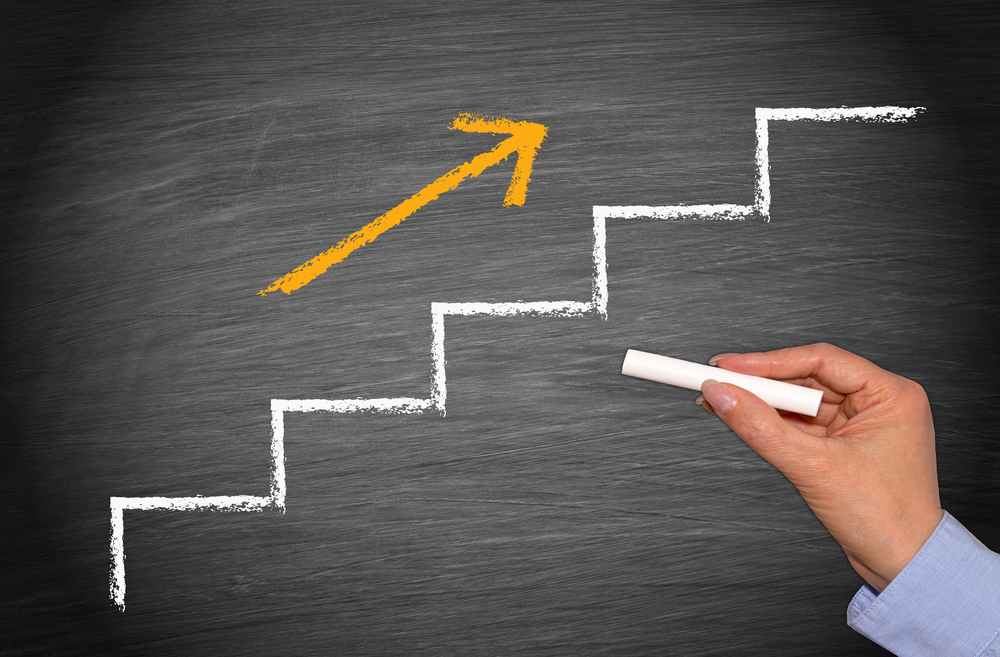 So You Want To Improve Your Website's Conversions?
What I am about to share will seem like common sense to most people, but after working on hundreds of websites over the last 7 years I've found that most companies are missing the 'obvious' when it comes to what users want out of their website.  It is an easy fix your website's conversions  if you are willing to use a few simple tools that will allow you to listen to your website visitors. I can guarantee I've never met a website that couldn't benefit from following these five steps.
STEP 1: Eliminate Bad User Experience
Eliminating bad user experience is easier than most people think. It's also fairly inexpensive.  I've found that the best way to see how bad your website UX is by paying to send real people to navigate your website and record them at the same time.
Nothing becomes more painful than watching users stumble through your website, seeing how unclear it is to everyday people. I like to use UserTesting.com(although there are a bunch of other companies that offer the similar services too). What I love about this tool is that you can get video feedback from real folks in as little as 1 hour. I suggest you start with ordering 10 reviews on UserTesting or a similar tool.  This will usually identify very obvious UX problems with your website.
The other great thing is that you can use this tool to test:
Mobile sites and mobile apps
Your website
Your competitor's website (most people really overlook this option)
Prototypes
Facebook games
Tools like this are not just limited to testing your website pages.  Be sure to test all your digital messaging and assets.
STEP 2: Write Better Sales Copy
Your website is NOT just an online business card. It's a tool that can presell all of your services or products. There are tons of great posts on sales copy like this one and this one, but what I find the biggest errors  most folks make are:
No clear and punchy headline
They talk about features instead of benefits
Little or no clear (CTA) Call to Action
They don't keep it short and concise
I like to use a tool called Five Second Test by UsabilityHub.  It allows you to understand what people can recall on your webpage with only having 5 seconds to review that page.   The way it works is that you take a screenshot of the page you want to test.  Then you upload it to Usability Hub and pay users from their database to take the 5 second test.   It will show the user your website's page for 5 seconds and then you can ask up to 5 questions for the users to answer.
I like to ask questions like:
'What do you remember about this page?'
'What was it we asked you to do?'
'What is this page about did you like?'
'What on this page did you not like?'
'On scale of 1 to 10 can you rate this page on trust. 10 being the most trust-worthy.'
If you get back answers from the users that do not align with what you wanted to communicate, then you have failed and you need to rework your sales copy. Not to be harsh, but you truly only have 5 seconds to capture user's attention and trust.
If you invest in professional sales copy and mix in some additional A/B Split Testing, you're bound to create a formula for success.
STEP 3: Only Have One Clear CTA
This is really an extension of step 2, but it's worth making it its own step because I can't tell you how many websites screw this up. We've all heard, 'Less is More' and it's 100% true!
A confused mind never buys and so you must make sure you ONLY have one clear CTA to action per page. Everything else on that page MUST support that one main CTA.
The way in which most people  mess up is by having several CTA's or too many things going on to see what the main 'Call to Action' is.  Chop and channel whenever possible.  Again, leveraging a 'Five Second Test' and 'User Testing' will help you find these flaws in your UX and Sales Copy.
Another helpful exercise is to do a Squint Test.  The Squint Test is quite literally what it sounds like.  You can either step back from your computer monitor while looking at your website and squint your eyes to partially distort your vision and then you will most likely only see basic blocks of your website design and sales copy.
The purpose of this is to find out what elements stand out in your design and sales copy? You want to ask yourself if you are focusing on the primary goal that you wanted people to see?  Are there too many elements on the page?  I personally find in I am 'chopping and channelling' sales copy and design elements because often 'less is more'.
PRO TIP:  I use this free Chrome addon to do squint tests, you can get it here. It makes it a lot easier to blur out your page and to see it in blocks.
STEP 4: Have Lots of Trust Badges
One thing I have learned from doing loads and loads of split testing and UX tests, is that people DO NOT read. They scan. And we recognize certain badges as trust symbols without thinking about it.
Your goal should be to get a whack of these on your website. Be sure to list any awards:
As seen on TV mentions (or any media mention)
Professional (recognizable) associations,
Credit card logos, & secure checkout badges.
There are lots of creative ways you can show trust with just badges that people  recognize at a glance. If you have none now, go and get some trust badges on your site as they will go a long way in making sure regular folks trust your brand.
STEP 5: Don't Stop Testing & Tweaking
Conversion Rate Optimization never really ends. There are lots of cost effective tools that you can install on your website to run simple A/B split testing and click heat map tracking, so you can continue to tweak your website to better conversions.  For those that do not know what a A/B split test is… it's simply where you create two version of a web page and then rotate them to half the users who see it.  You'd obviously have some measurement goal in place with a Heatmap Tracking or Google Analytics to measure which version did better.  There are a lot of tools out there that are cost effective and require virtually no programming or designer skills to use.
I personally prefer to use visual website optimizer.  Once you get into the and reap the benefits of testing, I can bet you'll become addicted to it like I am.   You may be asking what other items can we test?
My top 10 things I like to A/B split test first are:
Headlines
Links
CTA Buttons
Directional Cues
Trust Badges
Live Chat Widget
Customer Review Widget
Popup's
Forms
Checkout Pages
Conversion Rate Optimization Is Not Hard When You Know What To Do
There are hundreds of ways a company can improve their website's conversions, but most companies have not even followed these 5 basic steps to improving conversions. If and when they do, they can seriously improve their bottom line.   I have seen websites improve conversions by 200% by just implementing and testing these CRO and UX points.
It's All About Using Simple Tools to Listen to Your Customers
It's amazing what our customers can tell us if we just use some UX tools and listen.  At the end of the day, your website gets traffic now and if you want to improve your ROI on ALL advertising, then it's essential you invest in usability testing and in CRO.  This is the best way  to ensure you are getting your best bang for your buck out of your marketing.  If you don't, then you are just tossing money out the window.
Do You Want Us To Audit Your Website?
If you too want to improve your CRO and get a better ROI, feel free to reach out to us for Conversion Rate Optimization Audit on your website. If fact, I am thinking about offering a free review of a website's UX once a week on our blog.   Let us know in the comment section if you would  like to have your website reviewed?  If we get enough requests, we'll look into making sure we can do this regularly.
Get your Free 25 minute Marketing Assessment with us TODAY.