You probably use Google, whether for your searches, PPC campaigns, email, video streaming, or any number of other things. These are all immensely useful tools for marketers. So is Google+, and here are 7 reasons to download The Marketer's Guide to Google+ to start taking advantage of the social network to boost your marketing efforts.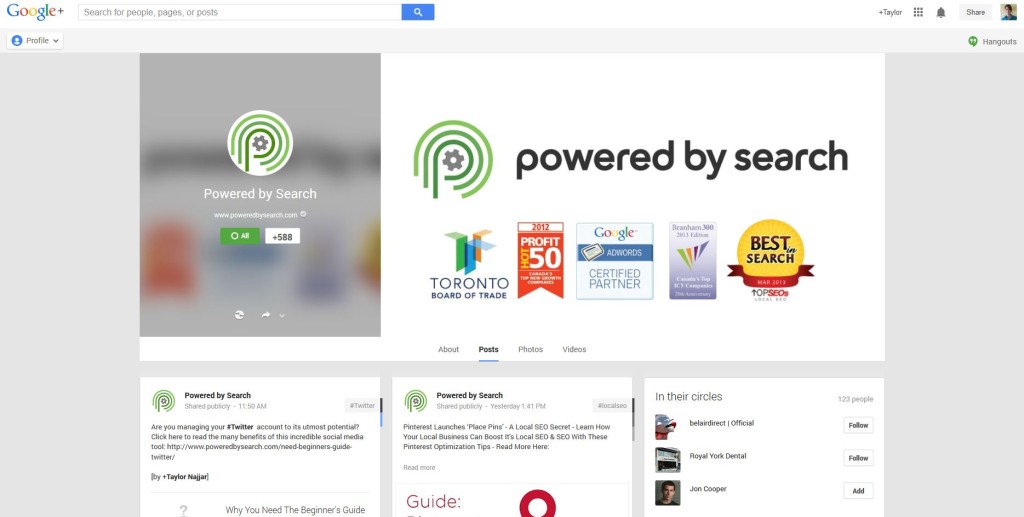 1. Take advantage of one of the biggest social networks
Remember when Google+ was a ghost town? (Or if you weren't around to witness it, remember reading about what a ghost town it was?) In reality though, more than 1 million brands created a Google+ website within the first 6 months of the network's launch. If you're not there yet, you're behind your competitors.
To further dispel the false notion of a ghost town, consider that Google+ now has over 540 million active monthly users and is expected to surpass Facebook in social shares by February 2016. You can wait until then and play catch-up in 2016, or you can join now, be ahead of your competitors who still aren't on Google+, and take advantage of a great marketing opportunity.
2. Get your content shared and boost social proof
If you're on Twitter or Facebook, then you might be going after Likes, fans, followers or retweets. If so, you probably realize the value of digital word of mouth. For the same reason, you should join Google+ and take advantage of the +1 feature on Google+, which serves the same function. Plus it's easy to push your Facebook or Twitter content to Google+. Why not maximize your reach?
3. Enhance your Google ads
Being on Google+ is great for advertising on Google. You can get social annotations for your AdWords campaign, which means the endorsements from your Google+ followers will appear next to your ad. The clickthrough rate is 5-10% higher for socially-enhanced search ads. Seriously, social proof works!
4. Boost your presence in search results
Building your presence on Google+ is an asset for search engine optimization. Status updates posted to Google+ are immediately indexed in search results. This helps maximize the chance that your content will appear in search results.
5. Look better in search results
If you have a Google+ profile, your image and your recent posts show up on the right hand side of your link in Google search results, giving you more exposure and giving people a fuller understanding of your company before even visiting your page. Your image will also show up to the left of links you authored on the search results page. Posts with claimed authorship get a higher clickthrough rate because the post stands out more. The number of people who have you in circles is also shown, giving credibility to your post.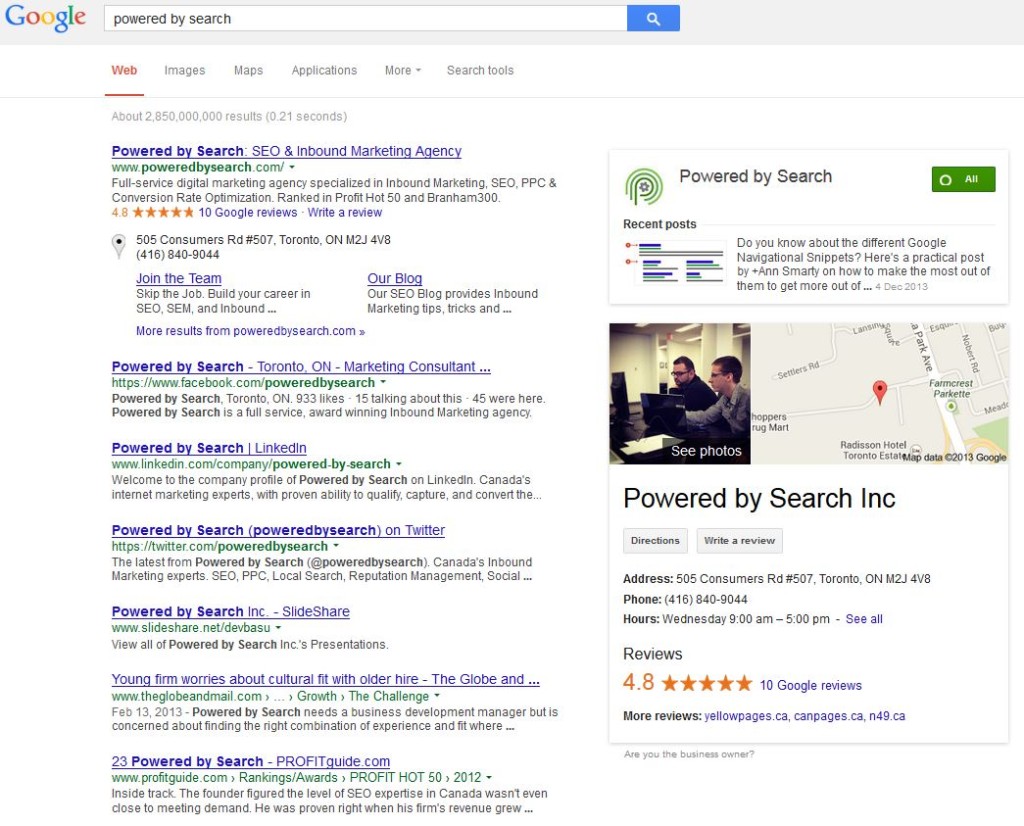 6. Rank better in local search results
Does your business target primarily local clients? Being on Google+ is a big boost for your ranking in local search results. You can also configure your page to include relevant information that helps customers, like address, hours of business, and even customer reviews.
7. Three great ways to engage your audience
Google+ provides several ways to humanize your brand and connect with your audience.
Google Circles are the equivalent of Facebook friends and Twitter followers, but the advantage of circles is that you can organize your followers into different categories, including customers, competitors, potential hires, and so on.
Google+ Communities are a great space for engaging your customers. It allows you to communicate directly with your customers, bypassing the formulaic exchanges that are sometimes standard on other platforms.
Google Hangouts are a great way to interact with your customers face to face. The fact that the world has gone digital doesn't negate the value of human connection. The best face for your business is still a human face. Google Hangouts are a great way to have high quality video conversations. You can even record the video conversation and use it as a resource for your audience in the future.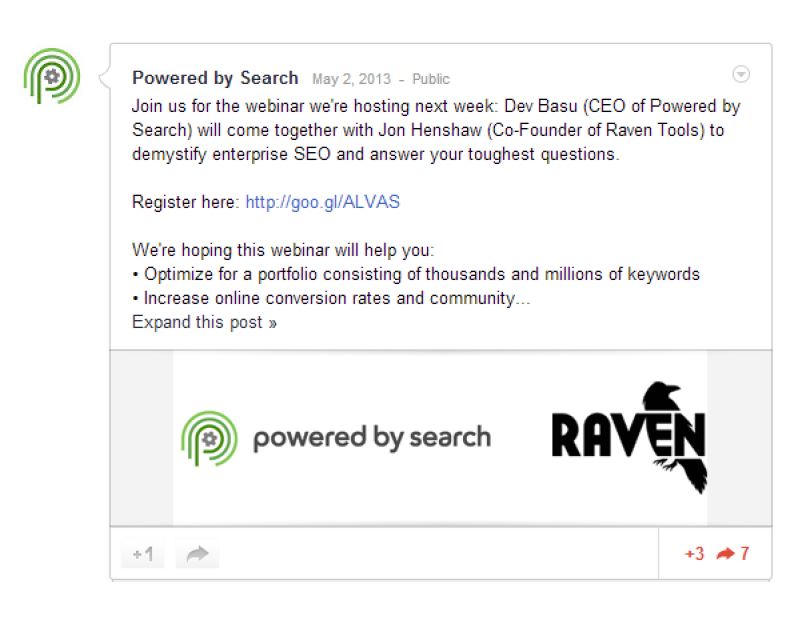 Conclusion
If you're a digital marketer, Google probably already plays a major role in your marketing strategy. Because what you do on Google+ can have a positive influence on the rest of your presence across Google services, it makes sense to build and maintain your profile. Download The Marketer's Guide to Google+ to get started.