Learn All About Local Ranking Factors with our COO Tomorrow
Last updated: November 18th, 2014

Tomorrow, BrightLocal kicks off it's second session from the InsideLocal Expert Webinar Series. The sharpest minds in the Local Search game are coming together to get into all of the nitty gritty details about local search marketing.
The topic of discussion for November 19th will be Local Ranking Factors, featuring Powered by Search COO Matthew Hunt! Joining Matthew on the panel will be Andrew Shotland from localseoguide.com and David Mihm from moz.com.
Join us at  2pm EST / 11am PST / 7pm GMT for the debate centered on the most important factors that influence Google's local search algorithm.
About the Local Ranking Factors Debate
2014 has been a big year for local search; in previous months we've seen some major updates & changes. Not only have we been introduced to Google My Business, but also the Google Pigeon Update. And with so many big changes, it can be tough to know which local search tactics are still relevant, which ones are most effective, and which ones are simply a waste of our time!
Key topics of discussion
Latest developments in Google's local algorithm
Organic signals vs pure-local signals
Citations – balancing Quantity with Quality
What to obsess about and what not!
The rise of 'Behavioural' factors & how to influence
and much MUCH more
Expect it to be an informative session filled with amazing depth and insight from the experts, focused on local ranking factors.
Want to catch them all?
If you want to stay up to date with the state of local search, this is an amazing opportunity that you cannot miss. BrightLocal has been kind enough to offer the entire InsideLocal Expert Webinar Series for free, so you should totally take advantage of this! With 7 more webinars left in the series, don't let them pass you by. Check out the schedule here to see the upcoming talks and topics!
If you are a franchise owner, we also have an amazing opportunity for you to find out more about AdWords and how it can benefit your business at our Google Partners Digital Breakfast! Join us find out more about what you can do to help your multi-location business. RSVP today as space is limited!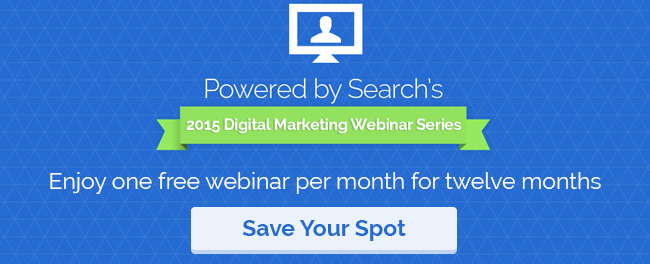 What you should do now
Whenever you're ready…here are 4 ways we can help you grow your B2B software or technology business:
Claim your Free SaaS Scale Session. If you'd like to work with us to turn your website into your best demo and trial acquisition platform, claim your FREE SaaS Scale Session. One of our growth experts will understand your current demand generation situation, and then suggest practical digital marketing strategies to double your demo and trial traffic and conversion fast.
If you'd like to learn the exact demand strategies we use for free, go to our blog or visit our resources section, where you can download guides, calculators, and templates we use for our most successful clients.
If you'd like to work with other experts on our team or learn why we have off the charts team member satisfaction score, then see our Careers page.
If you know another marketer who'd enjoy reading this page, share it with them via email, Linkedin, Twitter, or Facebook.