Pro Bono Consulting: 5 Nonprofits Chosen
Last updated: January 7th, 2013
Powered by Search is excited to announce the recipients of our nonprofit pro bono consulting services giveaway!  All of the applications we received were of high caliber: well-written, supported meaningful initiatives, and tangible ways that our SEM expertise could contribute to the ongoing success of their initiatives.  Maybe it was the holiday spirit, but most likely because each group was so deserving we found ourselves wanting to reward each of the submissions.  However, we had to pick just five of the Canadian nonprofits to donate pro bono SEM services to. So without further ado and in no particular order let's introduce our new pro bono clients and the reason our team is so excited to work with them: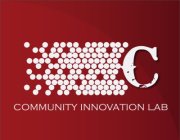 Community Innovation Lab: This a group who is working with post-secondary students to address unemployment in their demographic.  Tackling tough challenges and bringing together change makers, their most recent event was IdeasJam2012.  They are a great group for us to work for because our team is young, vibrant, and are ready to work with another team who describe themselves as "  passionate, curious out-of-the-box type thinkers, [or] doers."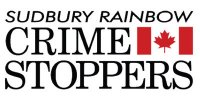 Sudbury Rainbow Crime Stoppers: You got it! We called 1-800-222-TIPS to let the Sudbury team know that there is a new sidekick to the sheriff in town! Providing our own tips Powered by Search will help the group that manages the co-operative efforts of the police, the community and the media.  This group needs to be visible and searchable for the public good and we are ready to be the knight in shining armor.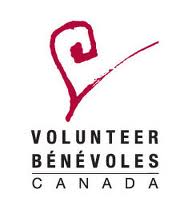 Volunteer Canada: I can't pick a favourite non-profit from the 5 we have chosen, but this application was one of the most exciting to receive! A resource to all Canadians looking to contribute positively this site and organization link potential volunteers with opportunities. They provide an extensive array of resources ranging from academic research on the public and private sector, access to networking, and of course volunteering opportunities! By the time we've completed our $5,000 worth of pro bono consulting I'd bet at least one of the team has signed up to volunteer!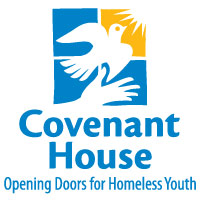 Covenant House Vancouver: Our most geographically distant recipient hits closest to the heart. Watching the Covenant House video you are immediately aware of the compassion found within this non-profit. We were shocked to hear that BC has 11,000 runaways reported annually: many because their homes are unsafe or can no longer support them. Of the 1,500 youth that Covenant house supports yearly many have endured abuse, addictions, or mental health issues.  We are proud to be standing alongside such respectful and inclusive nonprofit.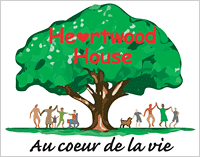 Heartwood House: Au coeur de la vie:  Heartwood provides affordable, safe, supportive and sustainable accommodation to 17 charitable and non-profit organizations and their clients in Ottawa.  The 17 member groups work to assist those in the city living in poverty, and those who are disadvantaged due to disabilities, low literacy, language, housing, unemployment and health challenges.
Over the coming months we will be providing each of these nonprofits with pro bono Search Engine Marketing consulting worth $5,000 and pro bono Google Grants application services to help them secure up to $10,000 per month in Google Ads, and thus help meet the needs of the communities they serve.
While the nonprofits we selected as pro bono clients have many differences, they also have a few similarities including:
1) being Canadian nonprofits;
2) having dynamic and enthusiastic staff; and
3) a strong vision of how SEM can serve their communities.
Thank you to all the applicants who dedicated their time and energy to submitting a proposal. The passion each application showed was noteworthy and appreciated. Powered by Search would like to extend a warm congratulations to the 5 nonprofits that will join as our pro bono clients! Congrats to Volunteer Canada, Community Innovation Lab, Sudbury Rainbow Crime Stoppers, Covenant House Vancouver, and Heartwood House!


What you should do now
Whenever you're ready…here are 4 ways we can help you grow your B2B software or technology business:
Claim your Free Marketing Plan. If you'd like to work with us to turn your website into your best demo and trial acquisition platform, claim your FREE Marketing Plan. One of our growth experts will understand your current demand generation situation, and then suggest practical digital marketing strategies to hit your pipeline targets with certainty and predictability.
If you'd like to learn the exact demand strategies we use for free, go to our blog or visit our resources section, where you can download guides, calculators, and templates we use for our most successful clients.
If you'd like to work with other experts on our team or learn why we have off the charts team member satisfaction score, then see our Careers page.
If you know another marketer who'd enjoy reading this page, share it with them via email, Linkedin, Twitter, or Facebook.