The SaaS Scalability Score™
How well can you scale your B2B SaaS company using these 9 revenue accelerators?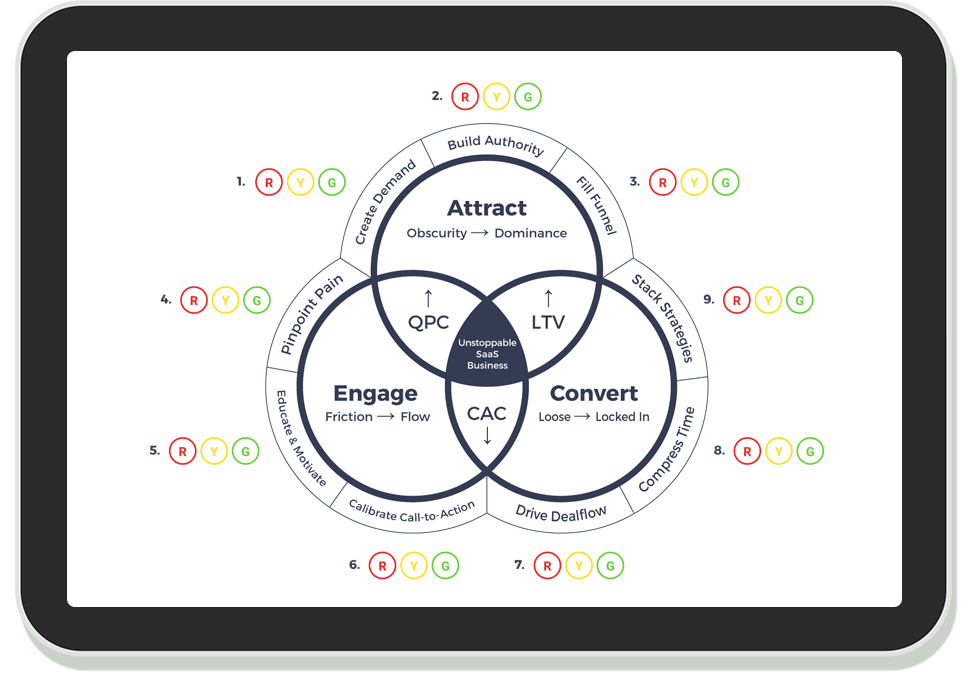 What's Inside
We created this free self-assessment tool to help you identify exactly how your B2B SaaS company stacks up against your competitors in the market across 9 different revenue accelerators that cover how effectively you attract, engage, and convert prospects into customers. Each point on the 10-point scale from worst-in-market to best-in-market is worth $10M in ARR on average.
Calculate Your Score Today
Here are some of the clients we've helped: