A Google Business page listing can make the difference between a customer discovering your company and your firm remaining in obscurity.
Over the past year, Google has been tinkering with the Business listings – over the summer, the search engine giant reduced the number of local results displayed from seven to just three. In the past week, SEO specialists noticed another major change: users can segment search results by hours and ratings. This latest news will have a major impact on your company – read on to learn more.
What Did Google Change?
On December 15th, Toronto SEO expert Sergey Alakov tweeted that after months of testing, filters had finally been rolled out for local packs. Desktop and mobile users can now filter business listings according to their own preferences.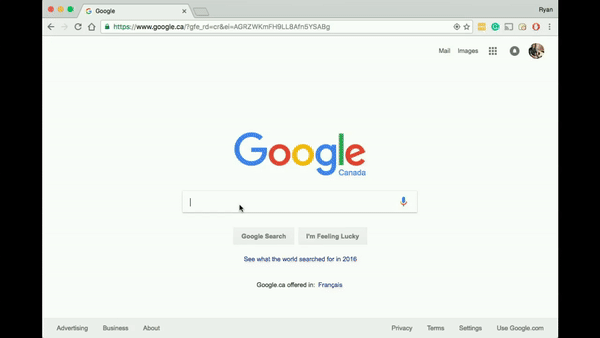 They can search for local companies based on ratings as well as the hours they're open. The ratings show up underneath the name of the business, but above the address and the hours, and they're displayed in orange, so this information is pretty hard to miss.
If a user searches for a company with multiple locations, the ratings won't show up. Only the hours will appear beneath the business name and address.
What Experts Are Saying about the Changes
SEO specialists speculate that as Google gains more information about a business' attributes (such as whether or not it's accessible to those with disabilities), filters will grow even more sophisticated.
Moreover, it's clear that Google shows a bias towards businesses with a higher rating. And Google also favours its own review system over third party sites as well as the number of times someone has visited a business' site via Google.
Here's How You Can Use This Information TODAY
It might sound like the deck is stacked against you if you don't have very high ratings on Google. You might be tempted to throw in the towel right now, but don't! There are concrete steps you can take based on this information to attract more visitors to your business.
Obtaining positive reviews isn't impossible. Colan Nielsen, Agency Operations Manager at Powered By Search, notes that every business should have a strategy for how to deal with negative reviews and how to gain positive reviews.
"The implications of this update, as is always the case with Google, are numerous. The main ones are related to the reviews and business hours filter," said Nielsen.
Reviews: Google continues to make reviews a vital component of the SERP's. With this update, it created an even greater need to earn positive reviews, and more specifically to have a star rating of 4.0 or higher. It's critical that businesses have a review strategy and review funnel in place to stay in the SERP's when a potential customer chooses to filter results by businesses with a 4.0 rating or higher.
Business Hours: Just like with a businesses NAP (Name, Address, Phone Number), business hours also continue to be an important piece of data that needs to be accurate across the web. Now that potential customers can filter you out of the search results based on your business hours, you need to take extra care to make sure they are accurate, especially on the major data aggregators such as Factual, Infogroup, Localeze, and Acxiom. Oh and don't forget to double check your website for accurate hours.
Tip: If most of your competitors close shop at 5pm, why not extend your business hours to 6pm? Google will reward you when potential customers are searching between 5pm and 6pm.
Want to Know How to Use This to Your Advanage?
How will you use these changes to stand above your competitors? Let us show you.
We are one of the most respected agencies in Canada, and recently made PROFIT Magazine's list of Canada's Fastest-Growing Companies.
To learn more, click here to download our SEO playbook.