Producing new and original content can often be an arduous task. We devote so much time to keyword research and optimization, as well as keeping up with the endless stream of performance data given to us by web analytics tools, that your content strategy doesn't always get the attention it deserves.
It doesn't have to be that way, however—by using keywords and analytics as part of your content marketing strategy, you can easily create effective and high value content that will resonate with your target audience.
With analytics you can make sure your content is on the right track, and continuously evaluate the success of your content, allowing you to adapt in order to best attract your potential customer base. Analytics can provide vital data from every level of content development, making it essential tool for your content marketing strategy.
Discover What Your Audience Wants
A strong understanding of analytics can allow you to get a feel for the content that your target audience gravitates towards.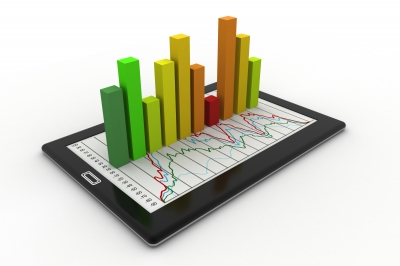 You can create Buyer Personas for each category of your audience, with consideration to what stage they are in the buying funnel—top, middle, or bottom. What content would someone who has never heard of your website/product/service need to read? What sort of questions might interested customers have? What in-depth content would regular visitors want to see? Create a template for each buyer persona as you brainstorm ideas, and tailor content for each buyer persona, as well as each buying funnel stage.
You can keep record of the content delivered to each category and analyze the performance data within the context of the specific target persona and/or stage you were targeting. This can be done by creating custom reports in Google Analytics.
By looking at Landing Pages as the main dimension, you can filter by data such as:
time on site
pages visited
bounce rate
goals
conversions
Research Your Keywords
It might seem surprising, but there are countless people out there who only use keywords as part of their overall site architecture. However, given that content is one of the most important aspects of any online marketing campaign, optimizing your content with specific long-tail keywords can really widen the potential for traffic. It's really just a math problem. If you write 1 article day for your site, each targeting a long tail keyword that receives 2 visitors a month, after a year of daily writing, you would then have thousands of different terms and variations. Those terms will then create unexpected combinations that bring much more than your min. expected traffic, and all of a sudden you find yourself having thousands of visitors generated by those long tail keywords. .
Not two months ago I did keyword research for an article I was writing for TheNextWoman.com; I found that the keyword "Introduction to SEO" was possibly rankable and wrote the entire piece based around that keyword. Within days of being published it was on the top 10 results page for that keyword and had garnered 40,000+ views—one of the most-read articles on their site ever.
Equally important for choosing viable keywords is to monitor the performance of that keyword over time. If a keyword you've used begins to rank you want to be able to check on the amount of traffic you're receiving—whether the keyword is bringing in numbers you expected, more, or less.
At this point you can create a plan for future content based upon the success of certain set of keywords, in order to increase your chances of ranking. You can then plot a course for your content or develop an editorial calendar to be one step ahead in your content marketing.
Benchmark Your Data
Benchmarking tools are another way to get a better understanding of your content's popularity, and the direction it should take. I use the dashboard Cyfe which is great for tracking multiple benchmarking metrics across a variety of platforms, allowing me to see the impact my content makes at a glance.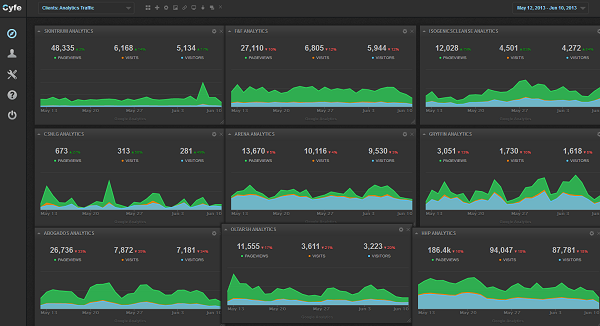 By comparing the benchmarking data gleaned from Cyfe—did the number of blog visitors/followers increase after a keyword-focused post? How many likes, retweets, or +1's did an article get? Do different categories of content perform better on different social media sites?—you can get a quick understanding the relevance of your content to your target audience.
While Cyfe charts social media in addition to metrics like visitors, leads, and customers, there are other tools that can help with specific social media data analysis. Google Analytics Social Tracking is a good tool that allows you to create custom reports for each of your social media channels.
This tool provides more detailed social media analytics to help you chart the success of your content. The social shares you observe are also a good measure of the engagement of your audience, which can help you determine what sites are best to promote your content on in addition to what content is well-suited to promotion.
You can go even further and use analytics tools that focus on just one social media site. For example, for Pinterest I use both the free Pinterest analytics tool as well as PinLeague, which offers a variety of metrics for not only your pins, but also your website. It can tell you which pins from you site have been pinned, how many times, how many repins, and by whom. PinLeague is an excellent tool to track how your visual content is performing.
Ultimately, studying the analytics and benchmarking metrics on various levels will give you a greater insight into your target audience. The data gained from these three tools alone would help you create a strong set of buyer personas around which you can structure your content marketing efforts. You can focus your content so that it is relevant to your audience and result-oriented for you, converting visitors into leads and ultimately, into lasting customers.

If you want to learn more, have a Free 25 minute marketing assessment with us.