Top Journalists Weigh In On How to Pitch the Media
Last updated: April 12th, 2013
Conducting media relations in the digital age presents a paradox. The abundance of blogs, email, and social media has made it easier to be seen, but more difficult to be noticed.
If you wanted to get press coverage for your business 20 years ago, you would send a press release or media kit to a journalist, perhaps through a PR agency. Nowadays, connecting with journalists is easy. You can reach out to them over Twitter, contact them via email, or leave comments on their articles.
All this is seemingly great news for businesses who want to get their name out there. But the new world is not without its challenges. You're not the only business out there trying to leverage digital communication and social media to get noticed. Journalists receive hundreds of email pitches a day. So how do you make yourself stand out from the crowd and get the spotlight you desire?
To find out more about the kinds of pitches that get noticed by journalists, we decided to go straight to the source. We asked four leading Canadian journalists to give us some tips on how to pitch the media and tell us what approaches stood out to them.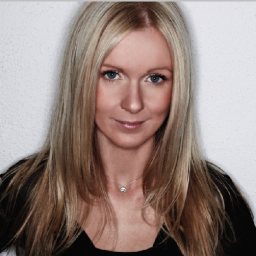 Lisa Ostrikoff is a TV journalist and anchor turned creator of BizBOXTV – a Canadian Online Video Production/Advertising and Social Media Marketing Agency. Her column in The Globe and Mail focuses on branded video content development and social media marketing solutions for businesses.
Truthfully and sadly, I can't say anyone ever really 'wowed' me. During my nearly 10 years in news, for about three years I was also a News Director at one of my first news posts, and time after time I would cringe at the amount of money wasted on fancy folders and press kits that would end up in the trash.
In this day and age I would suggest:
1) Old school press release approaches and lingo are useless. If you have a PR Agency that suggests and charges for such things, fire them.
2)  Try to think like a Reporter and focus on the 'story' aspect of what you are trying to get across. And make sure if it's a written release it is written that way.
3) Most news outlets (hopefully) are into this digital world we live in, so try to 'wow' them by being different. Video Press Releases are hugely effective (many BizBOXTV Clients have gotten press because of them) – but make them interesting, different… and seek professional help if you really want to pitch your story professionally. We've had many clients say that the use of video has been the most effective tool in their media kits.
4) Use social media to reach out – you can literally speak directly to individual reporters on Social Media. It's a hugely untapped potential at this point.
You can follow Lisa on Twitter. You can also connect with BizBOXTV on Twitter, Facebook, and YouTube.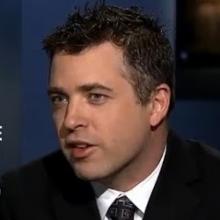 Steve Ladurantaye writes about media for The Globe and Mail. He won a National Newspaper Award for explanatory journalism in 2006, and was nominated in the breaking news category in 2010.
I don't really go for novelty pitches, not that I've been on the receiving end of very many. And while it's always fun to get a package in the mail, I can't think of many times that a T-shirt and press release convinced me to cover a story.
I get about 500 e-mails a day at this point, and a lot of them are unsolicited story ideas. And the vast majority of them are bombed out to every reporter on the planet, they have nothing to do with me or the types of stories I cover (I cover the business of media, basically). Today I've received pitches about dance companies in Quebec, integrated commerce services, a pizza promotion and reducing financial fraud. I received a phone call about wind energy.
So my answer is going to be pretty old school and boring: The most creative way I've been pitched (and the thing that makes something stand out at this point) is with a personalized proposal that takes into account what I cover and considers why Globe and Mail readers would want to learn more.
I know that's a really boring answer. But there's so much noise now with social media, that when someone takes the time to understand what I'm trying to do it cuts through. It's good for the person doing the pitch cause they're not wasting their time on a reporter who will never cover their news, and it's good for me because it likely leads to some exclusive coverage and marks the start of a new relationship that probably yields good stories for a long time to come.
You can follow Steve on Twitter or connect with him on LinkedIn.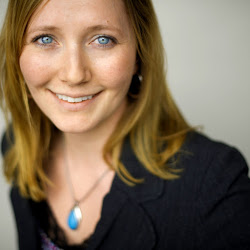 Shauna Rempel is an editor at the Toronto Star, currently working with the Star Dispatches team.
The pitch that stands out best in my mind is from Grey Goose La Poire because it was multi-stage and not all about the product. The first stage was a beautifully wrapped bar of soap — green satin ribbon, gilt-embossed paper, the works. Too pretty to unwrap! It was scented pear, naturally. I believe it came with a note promising more goodies.
Then a basket of pears arrived in the newsroom. But not just any pears—they were wrapped in gold paper and nestled in a large glass fruit bowl. And the taste! They were so fresh, so perfect. I shared them around the newsroom.
Finally, on day three, the bottle arrived. There was anticipation among me and the other editors who had seen the first packages arrive. It definitely got our attention!
That said, lots of pitch packages arrive in the newsroom and not all leave a positive impression. In fact, we can't accept many of them because the Star has clear rules prohibiting staffers from accepting gifts (such as bottles of top-shelf booze) that have more than a nominal value. So many of those carefully arranged pitches are sent back or auctioned off for charity at annual newsroom fundraisers.
This pitch hit its intended target (I was a cocktail columnist at the time) but a lot of mail – both the snail and electronic varieties – is sent using outdated contact lists to journalists who have changed beats and therefore are no longer interested in what you are pitching. Sometimes things are addressed to a journalist who doesn't even work at the Star anymore – pretty amateur.
Pitching the appropriate person is half the battle.
You can follow Shauna on Twitter.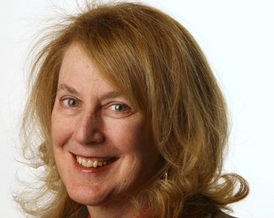 Ellen Roseman is a business columnist at the Toronto Star. Her column appears in the business section every Wednesday, Saturday, and Sunday, and focuses on personal finance, investing, and consumer issues.
As a business journalist, I'm used to getting weak pitches from public relations agencies.
Take the survey of 1,000 people that is turned into a major trend. The results invariably support the sponsor's mandate.
I also cringe when I hear a company claim it's the 'first' or 'only' one in its field. Many others will say they're the first or only if I actually write the story.
What do I like? Real people. Real stories. That's what draws readers in.
DAS Canada offers a legal expense insurance plan for drivers. It set me up with a video producer who was ticketed for a driving offense. Her $80 a year DASdrive policy paid for a lawyer who got her off on the charges, avoiding a hike in car insurance rates.
This made a great story, since it had human interest in spades. Her son was sick on the court date, but the lawyer won the case without her showing up.
A message to other companies: Don't tell me how great you are. Find customers who can vouch for your product or service. Get them to say how great you are.
You can connect with Ellen on Twitter and LinkedIn.
So what are the key takeaways from all this?
Journalists are very busy people. You need to give them a reason to open and respond to your email.
Journalists are interested in stories. They're not interested in promoting your business just for the sake of it.
Creative presentation is more likely to garner attention than traditional press releases.
Relevance is key. Pitching to the right journalist is just as important as making your pitch stand out.
Social media presents new opportunities for connecting with journalists on a personal level.
It's often said that media relations is becoming less important as it becomes increasingly easy for businesses to connect with their consumers directly (i.e. public relations is becoming more and more about the public).
While there is certainly some truth to this, it's undeniable that media coverage is still a very valuable way to reach a large number of people in a short amount of time. And if you want to get coverage, you have to make sure your pitch is creative and relevant.
Don't think about the pitch from your perspective – think about it from the journalist's perspective. Ask yourself: Is there a story here? Does it fit with the kinds of stories the journalist covers? Does it stand out?
Remember, journalists are working people too – with bosses and to-do lists and goals to meet. They aren't going to care as much about your business as your do. Your job is to make them care.
If you can do that, you're golden.

If you want to learn more, have a Free 25 minute marketing assessment with us.

What you should do now
Whenever you're ready…here are 4 ways we can help you grow your B2B software or technology business:
Claim your Free SaaS Scale Session. If you'd like to work with us to turn your website into your best demo and trial acquisition platform, claim your FREE SaaS Scale Session. One of our growth experts will understand your current demand generation situation, and then suggest practical digital marketing strategies to double your demo and trial traffic and conversion fast.
If you'd like to learn the exact demand strategies we use for free, go to our blog or visit our resources section, where you can download guides, calculators, and templates we use for our most successful clients.
If you'd like to work with other experts on our team or learn why we have off the charts team member satisfaction score, then see our Careers page.
If you know another marketer who'd enjoy reading this page, share it with them via email, Linkedin, Twitter, or Facebook.