In September last year, we launched new Facebook Ads for TouchBistro, a powerful restaurant focused POS. The ad creatives helped consistently generate leads, and we had a solid starting point. We looked to build on this success and knew that this would require continuously testing and refreshing the creative in order to get the best results.
Our team identified an opportunity to further tap into the pain points and needs TouchBistro customers regularly experience, so we made sure it was the focus of all updates going forward.
Step 1: Identify Customer Pain Points and Needs
Our approach was to highlight more product benefits. For instance, restaurant managers are always looking for ways to make their operation more efficient. By using an iPad POS, servers wouldn't need to run back and forth between the kitchen and the customer's table to process orders. This pain point is something we believed would resonate with our target audience and is something we called out via ad copy.
Step 2: Develop Ad Concepts
A few ideas were put forward including a series of timeless photos, where we highlighted the things that will always be timeless, like red lipstick, or a dirty martini. We wanted to address that a POS system should always be evolving, so in a tongue-and-cheek manner, we featured a side-by-side visual of a timeless item with an outdated payment system, with the ad copy "Some things are meant to be timeless, a POS system is not one of them."
Our winning concept, "Old versus New" was what we believed would most resonate with our audience. We wanted to showcase a side-by-side comparison of notepad and paper orders beside a modern iPad POS solution. The ad copy spoke directly to the restaurant manager's needs, "Stop running between table and counter."
Simple, yet effective ad copy, paired with a relevant visual that spoke directly to the audience we were serving, helped to give the ads the momentum they needed to drive month-over-month leads, and ultimately sales.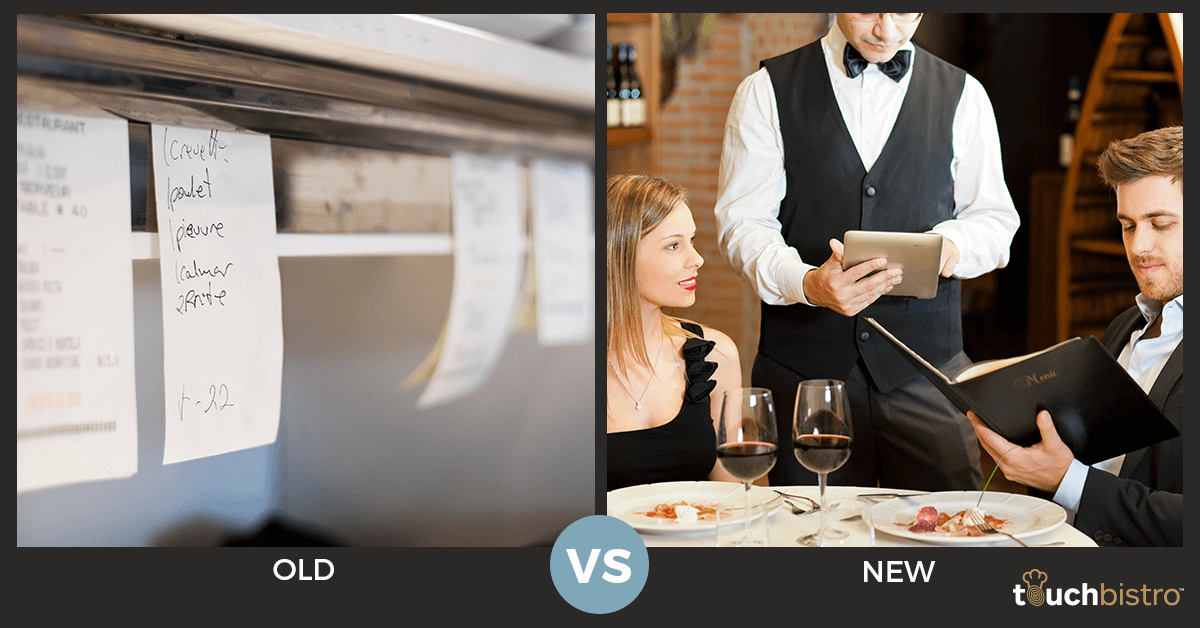 Step 3: Test Effectiveness of Ads
After the concepts had been developed into ad creative, we uploaded the new creative to be able to test them against the old creative. After a couple of weeks of letting the ads run, we started noticing an increase in the number of leads that were coming from the new creative, in particular the ads that spoke to being more efficient.
Results
We started noticing that the new creative was picking up steam and out-performing the old creative, which we kept running so we could split-test against the new creative. After pausing any old creative that wasn't performing as well and re-allocating the budget, so that a bigger portion of the budget was being given to the new creative, we really started to notice how well the "Old versus New" ads were resonating with our restaurant managers ad group.

By the end of April, we had seen more conversions in the account than any other month! With continuous month over month growth, our creative refresh brought in new leads for TouchBistro. In fact, we tripled conversions without tripling the budget. But that's not all.
Our relationship has been hugely successful, read our success story to learn more about our partnership with TouchBistro.
And if you're interested in learning about how we can help your business grow, be sure to schedule a free 25 minute marketing assessment with us.