When you hear the term "Local SEO" you probably think of a small local business in your geographic area. You can find tips and tricks all over the web on how to transform your small to medium sized businesses local ranking. The question is "How do enterprises conduct local SEO on an international scale?" Franchises or chain stores with 5-10 thousand locations are on a whole different playing field compared to local mom and pop shops in your area.

You might be thinking "How is it even possible to maintain Google+ for Business, Google+ Local, Bing Places, Yahoo! Local, customer reviews, citations, local content, geographic optimization, photos, NAP consistency, anchor text, backlinks, keywords and much more for thousands of locations?" The answer is you need to have a team of highly qualified SEO experts that dedicate the time and work to promote your enterprise nationally and internationally.
The Numbers Say It All
The truth is, Fortune 500 and Fortune 1000 companies cannot afford to have their reputations spoiled over improper local SEO tactics. Your brand name can only sustain you for so long and if your competitors are hiring full time SEO professionals to get them to the top, your local search rankings will slowly decline over time.
Enterprises That Took The Local SEO Plunge

FedEx Corporation provides customers and businesses worldwide with a broad portfolio of transportation, e-commerce and business services.
The Challenge:
FedEx USA approached us to improve their organic and local search traffic and conversions for Local.FedEx.com, which allows consumers to find and engage with over 2,500 FedEx Offices coast to coast.
The Solution:
We provided an SEO audit with recommendations, conducted extensive keyword research, optimized their Google+ local listings, and developed a new site wireframe for a better store page experience. In addition to this, we created a custom software report on the quality and accuracy of their Google+ local listings.
The Results:
• 50% increase in organic search traffic
• 26% increase in conversions for their online printing services
• Boosted visibility and impressions of local listings

InterContinental Hotels Group PLC informally InterContinental Hotels or IHG is a British multinational hotels company headquartered in Denham, UK. It is the largest hotel company in the world measured by rooms (with 675,982 as of December 2012), and has over 4,600 hotels across over 100 countries.
The Challenge:
InterContinental Hotels Group approached us to help with a local SEO project for 500 hotels in Western Europe. They tasked us with making their Intercontinental Hotels & Resorts, Crowne Plaza, Hotel Indigo, Holiday Inn and Holiday Inn Express hotel chains visible in local organic search across 9 countries and 6 languages (English, French, Spanish, German, Dutch and Italian).
The Solution:
Working with InterContinental Hotels Group, we devised and implemented a local SEO strategy. We developed a proprietary tool for the accurate uploading and ongoing management of all of their hotels' Google + local profiles, which involved over 1,000 optimizations of the data feed. The local SEO campaign greatly enhanced InterContinental Hotels Group's local visibility in all 9 countries.
The Results:
• Resolved over 1,000 local profile errors
• High organic search rankings for local hotel phrases
• In-house training and support has assisted with their internal skills
For over 20 years, RE/MAX has been the number one real estate organization in Canada, and continually has the number one market share in virtually every region with over 18,500 RE/MAX agents in over 700 offices across Canada.
The Challenge:
RE/MAX, Canada's leading real estate agency with over 18,000 sales associates, approached us to assist with their site redesign and architecture, Local SEO, and visibility in non-branded Google Organic search.
The Solution:
Powered by Search provided a full technical and site architecture review. We then embedded our site architecture recommendations during the site redesign and led the implementation of a Canada-wide Local SEO program. RE/MAX's dominant brand as the number one real estate organization in Canada is now reflected in organic search engine results in over 4,000 cities and major markets across the country. Our team continues to partner with RE/MAX by predicting, diagnosing and solving site architecture and technical SEO challenges as remax.ca continues to evolve.
The Results:
• 1,100% increase in the number of indexed pages to 4 million
• 1,000% increase in organic search traffic
• 335 brokerages listed and ranked on Google+ Local
• #1 search ranking for real estate searches in over 500 cities coast to coast

Delta Hotels is a chain of 44 city-centre, airport and resort properties spanning Canada from coast to coast, primarily in the 4 star range of standard. 
The Challenge:
• Employ enterprise Local SEO programs to boost Delta's national local search presence. Before starting our local seo program, Delta hotels had 27 of its 44 hotels nationally that did not rank in Google's 7 pack of local business results.
• Consolidate and claim all existing Delta Hotel listings under one management control panel.
• Take over merged and hijacked listings, and prevent future attempts to hijack local business listings.
• Attribute revenue tracking for local search traffic via setting up Analytics filters and e-commerce goal trackin
The Solution:
• Analyzed each of Delta hotels' existing business listings inclusive of checks for merged and hijacked listings.
• Formulated a strategy to claim each rogue business listings via Google's white-listed bulk upload program.
• Created the appropriate local search tracking URLs attached to custom analytics campaigns, and attached these to revenue tracking goals.
• Consolidated and aggregated reviews and citation sources that were fragmented. This supported increase in local search rankings.
• Educated and trained the Delta Hotels web development and marketing teams on the up-keep and diagnosis of local search ranking factors.
The Results:
• 7 figure additional revenue via local search campaign
• Within 90 days, 23 of the 27 hotels ranked on the first page of search engines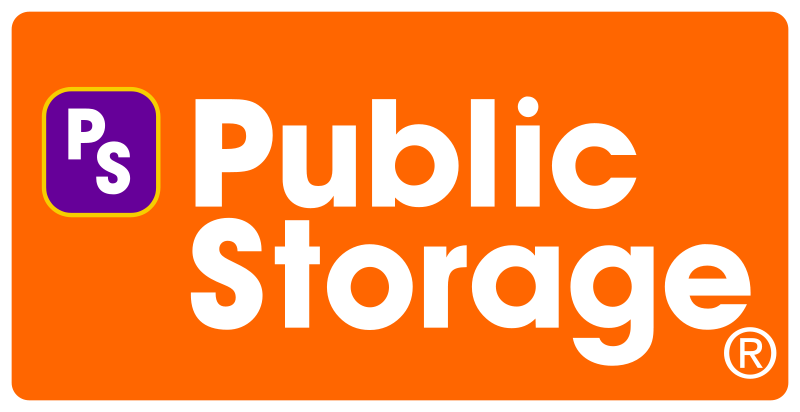 Public Storage is the largest self-storage company the world with 54 locations across Canada
The Challenge:
Public Storage, Canada's leading self-storage provider, approached us to help them gain organic and local search visibility. Their website used an unwieldy content management system and was practically invisible in search results, with their most important pages buried many clicks from the homepage.
The Solution:
We carried out a detailed SEO audit, followed by technical SEO implementation and consulting to address issues affecting their site's traffic. We then redeveloped their website with improved site and information architecture, search functionality, and a simplified booking process.
This shortened the reservation process and boosted the completion rate. Once the site went live, we developed a comprehensive SEO program and optimized their local business profiles on Google, Bing, and Yahoo! We still continue to consult them on SEO, local SEO, and conversation rate optimization to this day.
The Results:
• First page rankings for all 54 locations
• Simplified user experience
• 528% increase in site traffic
• 6x increase in conversion rate from 1.2% to 7.5%
• 5x increase in conversions
Don't let your competitors leave you behind, have a Free 25 minute marketing assessment with us TODAY.