We have just finished InboundCon 2014 and we are already getting prepared and excited about InboundCon 2015. Why? Because of the great turn out and awesome response we have received from our guests last week, we want to continue to build Canada's Premier Inbound Marketing Conference into an event every marketer should attend! InboundCon 2014 brought in over 130 people into the conference and reached over 150,000 people thanks to reaching #6 on Twitter trends for Canada! The start of InboundCon 2014 was buzzing, even before the first speaker got up – the awesome food helped! Then once we got the conference going, the buzz continued. Without such incredible speakers such as Krista Laviriere (gShift Labs), Dev Basu (Powered by Search), Tiffany Da Silva (Shopify), Chris Stolz (HBC), Andrew Yang (Bing)… I could continue for a while, but let's just say there were a lot of them; InboundCon 2014 would not have been such a success. I can personally say that I had several a-ha moments during the day and learnt something new with each presentation and expert panel.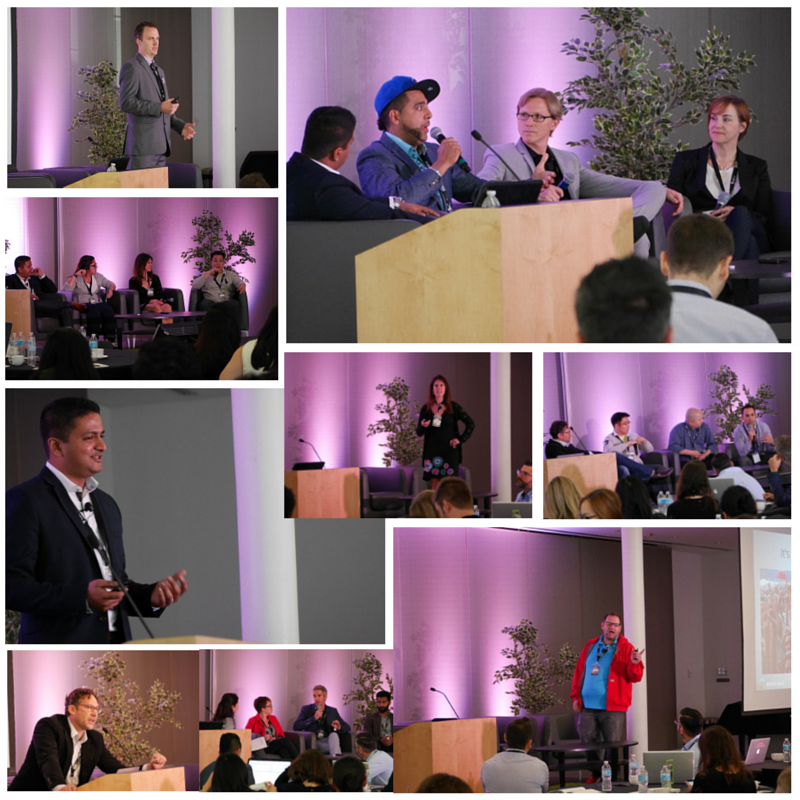 In addition to the awesome content, it was the individuals on the other side of the microphone that kept the energy alive in the room. Audience members were eager to write down as much information as they could from each speaker, great networking opportunities during the intervals and speakers being available for any query made sure that this was the premier inbound marketing conference for Canada.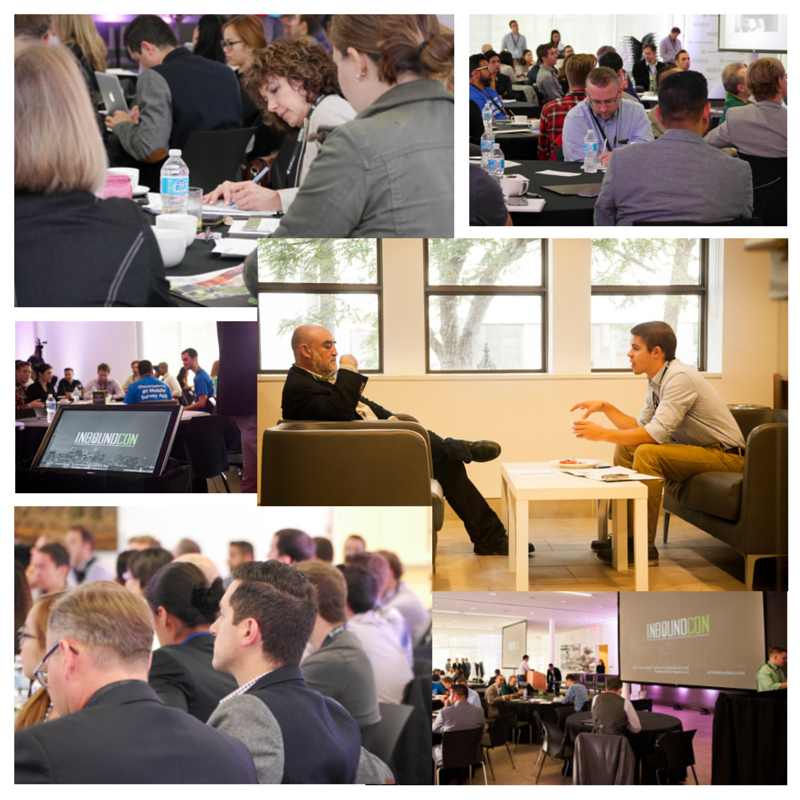 Obviously don't just take my word for it, here are what some of our speakers had to say about InboundCon 2014 afterwards:
Shannon Hunter
"One of the most difficult things for any conference organizer is to bring together consistently interesting and engaging speakers it's easy to find one or two great speakers but it's rare that anyone finds an entire days worth of genius. The InboundCon team managed to do just that. They found a group of fascinating, talented and interesting people who spoke to a room full of people and inspired every single one of them. I left InboundCon feeling more sure of my career, more proud of my abilities and more certain of my focus in the digital space than I have in years. Thank you to Joel and Goran and the entire team for inviting me to be part of such an invigorating conference."
Tiffany da Silva
Shopify | @bellastone |
"Inboundcon was a great way meet fellow marketers in Toronto and learn great tips and tactics that you can test out right away"
Hana Abaza
Uberflip | @HanaAbaza |
"InboundCon was one of the few conferences I've spoken at that focuses on giving the audience actionable takeaways. The workshop / panel style format for some of the sessions was a great way to send attendees home with an actual game plan – not just the motivation to do more"
Matthew Stradiotto
"This is a room full of smart and industrious digital marketers. These minds know what digital integration really means, and where marketing is headed. It was a pleasure to be a part of it."
Khalid Mokhtarzada
"I thoroughly enjoyed attending and participating at InboundCon. The speakers were personable, the food was great, and most importantly, my team and I walked away with a series of actionable inbound marketing strategies and tactics to immediately implement for our agency and our clients. Powered by Search brings their A-game again and again. Highly recommend. "
Sam Brennand
Uberflip | @SamBrennand |
"InboundCon is one of the best inbound marketing, content marketing, and SEO conferences I've been to in Canada. The quality of the speakers is outstanding, the insights and takeaways are actionable, the networking is great, and Powered by Search does a phenomenal job of putting on the event. Can't wait for 2015!"
Ira Haberman
"Really enjoyed meeting with the participants of InboundCon14. There is so much great activity when it comes to creating great content for real people in the marketplace. I feel like InboundCon14 was a terrific environment to share those stories, learn about that marketplace and inspire us to do even more…."
Chris Stolz
HBC | @mr_optimize |
"This was my first year attending InboundCon and it was fantastic.  The experience as a speaker was excellent – they were incredibly well organized.  As an attendee, I took home several pages of actionable notes that I've already started putting into play.  I'll definitely be back!"
Ryan Burgio
"InboundCon 2014 was incredible. It was the first conference in the digital space that I felt was actually ahead of the curve. So many conferences I've attended tell me things I already know. InboundCon 2014 gave me a fresh perspective on so many emerging marketing trends, I went back to Stryve Group swimming with ideas. That's a tough feat considering we're immersed in this field 24-7."
Hamza Khan
Splash Effect | @hamzak |
"Dev and the Powered by Search team really outdid themselves with the second InboundCon. Bigger and better, this year's conference exceeded everyone's expectations – from the stunning venue to the calibre of speakers; from the meticulous organization to the bustling after-parties, everything was several notches above the inaugural event. Best of all, my teammates who attended have already started implementing ideas that they learned from the conference! Great work, Dev & co."
Our Powered by Search team wants to thank everyone for attending and was super excited InboundCon 2014 went off with a blast. Here's to a bigger and better event for InboundCon 2015.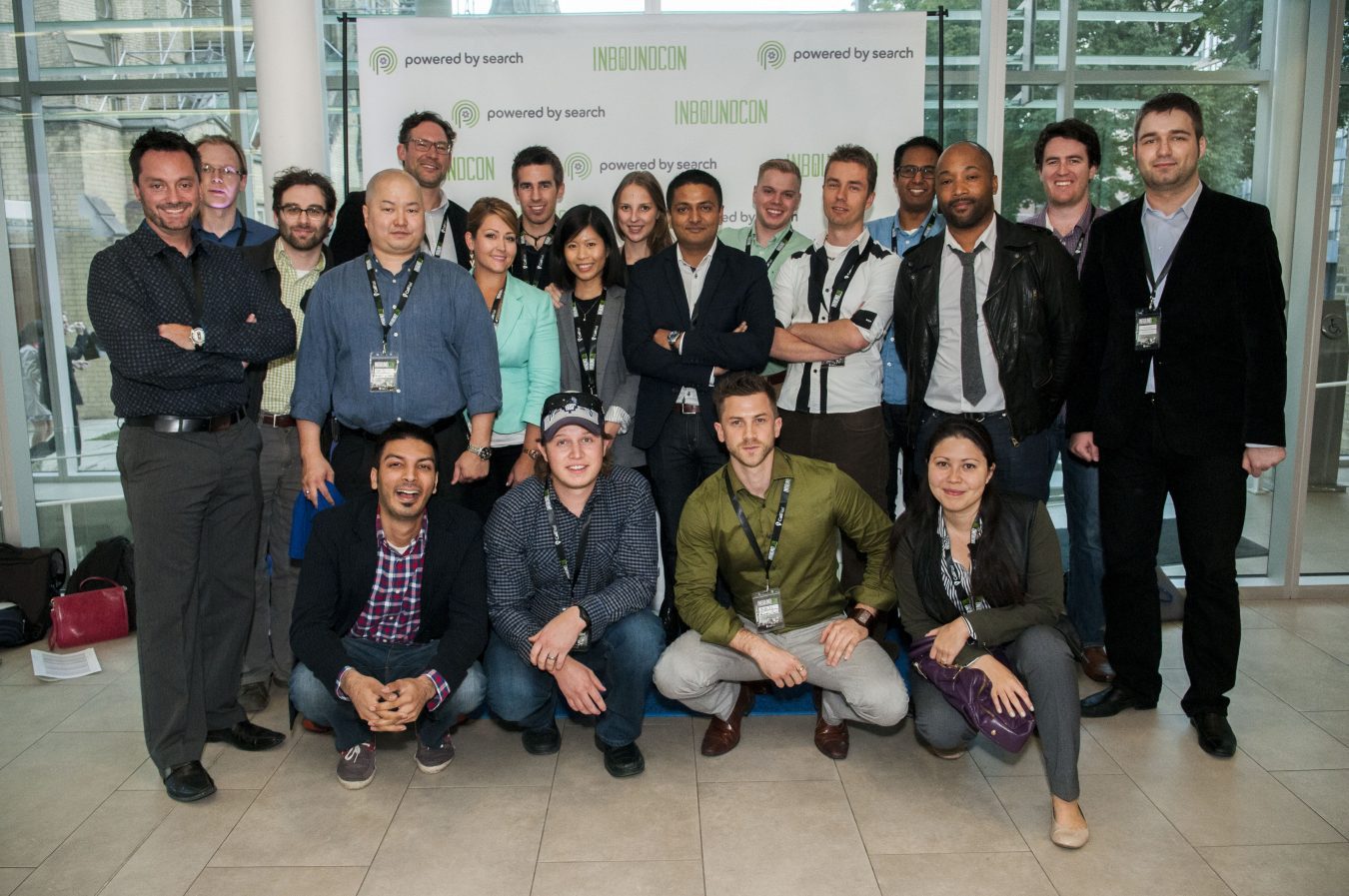 For those interested in seeing the conference yourself, a video of InboundCon 2014 should be available shortly, along with our Super Early Bird Special for InboundCon 2015! If you are interested in learning more right now, get started with our whitepaper on Inbound marketing.