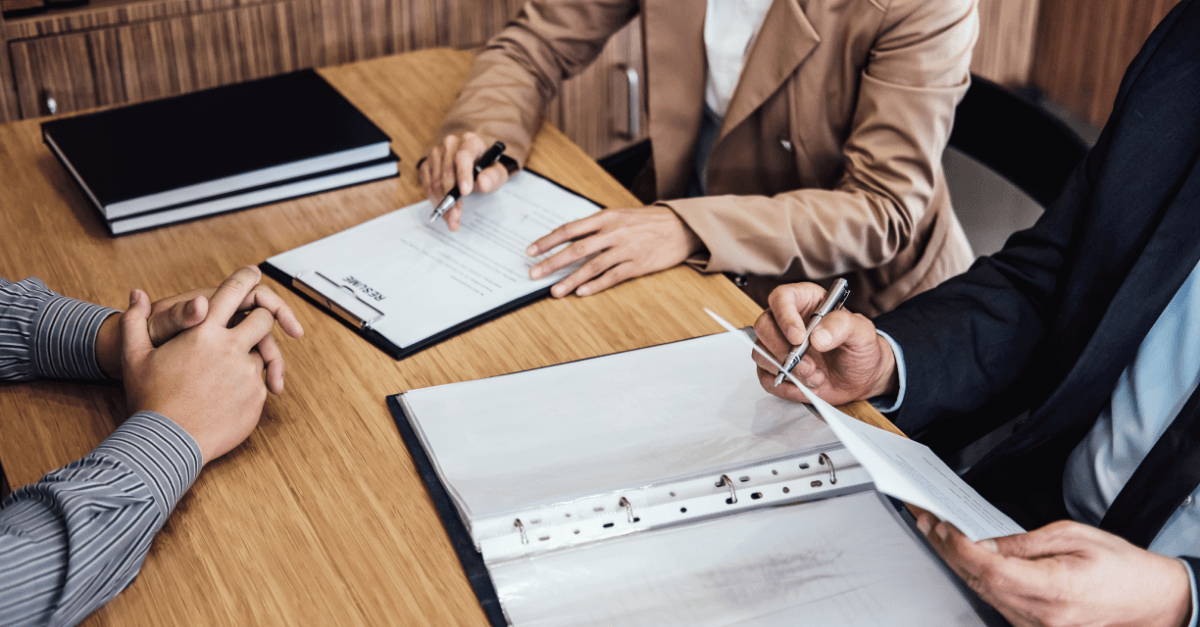 Hiring great marketers is almost always one of the top challenges our prospects and clients bring up in conversations with us.
Over the last decade talking to SaaS companies about hiring marketers, we've noticed some themes that continually come up:
They'd love to hire all-star talent. But people who are on that level have already started their own businesses or consultancies or are busy working elsewhere.
They only have so much funding. So they offer as much for the position salary as they can, but it's only enough to support 1-3 marketers with T-shaped expertise (deep expertise in one area and an interest in improving in others).
They'd love to find the right leader for their marketing team. But they haven't been able to yet, and don't know exactly how to find them, either.
They've hired several marketers to the team. But they've had to let them go because they didn't end up being a good fit.
They see a lot of work being done. But the results aren't coming and they don't know why.
They have lofty growth and revenue goals. But the marketing team is overloaded with work and is falling short of achieving them.
If you're a SaaS founder or marketing executive, we understand how these problems can keep you up at night (because we haven't been immune to them either).
If you're in the process of hiring marketers and are considering working with an agency in some capacity, head over to our Work With Us page to start a conversation about scaling your SaaS company's growth. We'd be happy to give you objective insights on the right path for you if you're on the fence about hiring an agency vs building your own growth team in-house.
Introducing Talent-Trajectory Fit
As an agency that has dealt with these challenges, over time we've developed a framework to systematically increase our chances at finding the right people when we hire. I'm proud to say we have a team of some of the most talented marketers that I've met (which is why we've been making such an impact for our clients).
Talent-Trajectory Fit is the framework we've used to get here. Its function is to make a clear and direct connection between your growth goal, and the people you choose to hire to achieve it.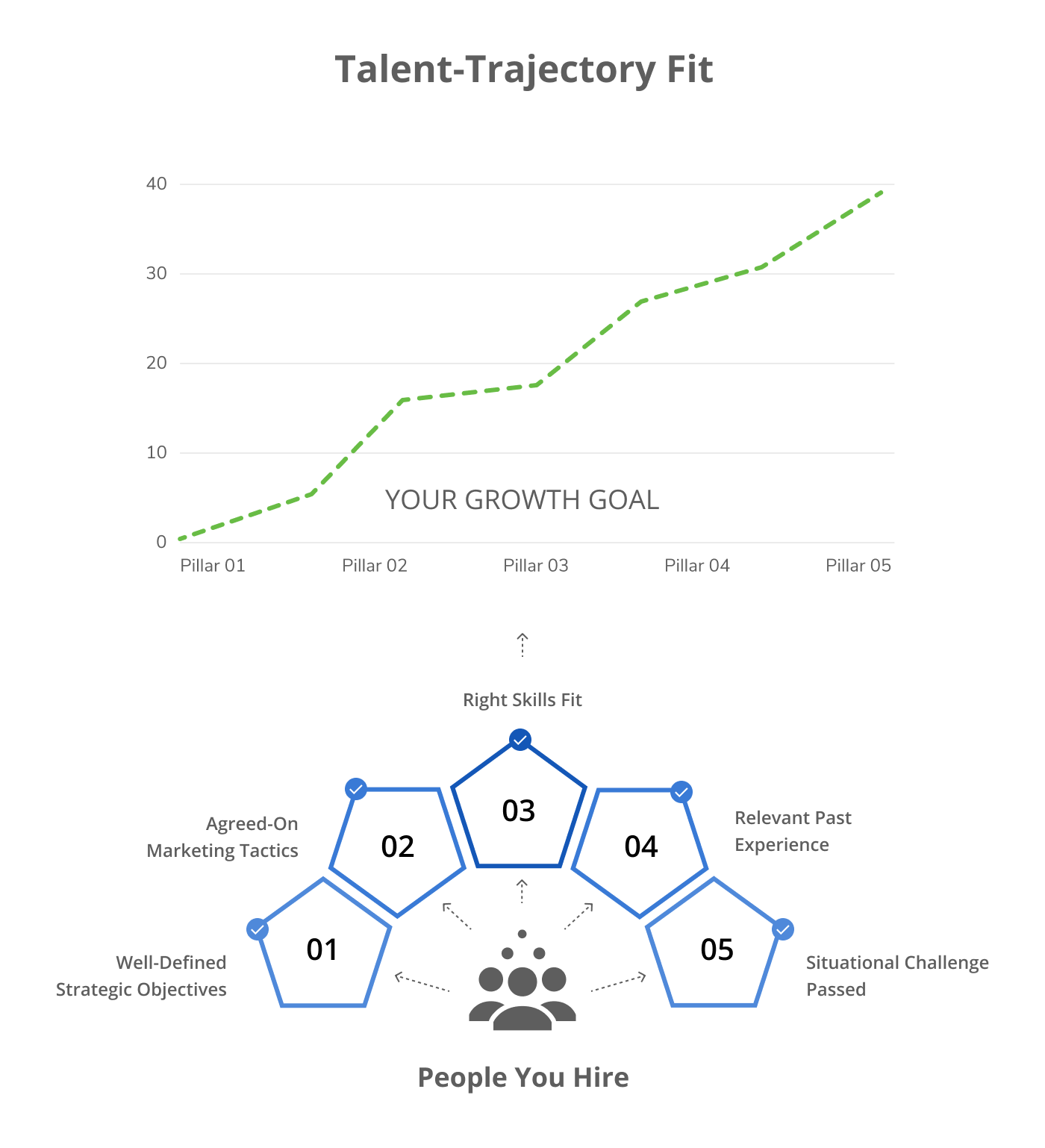 If the people you hire are not a fit with your goal, you're not going to achieve the growth you want (and more companies than you'd think fail to get this right).
Talent-trajectory fit is easy enough to understand, but it's much more difficult to achieve. What follows is the process we recommend SaaS companies use to find it for their business.
Achieving Talent-Trajectory Fit
Step 1: Define Your Marketing Job Functions by Working Backwards from Your Revenue Goal
The key to setting up marketing job functions for success is to work backwards: start from your goal, define your strategic objectives that will achieve that goal, and nail down the tactics that will need to be deployed for their execution.
There are two parts to this process:
1. Work Out How Much of Your Revenue Goal Needs to Come From Marketing and Define Your Strategic Objectives
Let's say you have set a revenue goal to hit $500K MRR, and you're at $100K MRR. The first step is to figure out where that extra $400K is going to come from. How many deals is that? What size customers do you need to be able to hit that?
If you're a VP of marketing, you want to work with your VP of sales to decide upfront (a) the amount of marketing-oriented contribution you want and (b) how much of that marketing you're going to do through trade shows, events, and outbound?
Then, you can begin a process to figure out what needs to happen to get there. Make sure to define your strategic objectives by quantifiable metrics that will provide a path to the revenue target. For example, booked demos and trial signups. Not vanity metrics like traffic or page views.
2. Understand Which Tactics Need to Be Executed to Meet Them
Something we see all the time is companies creating these really aspirational job descriptions.
Hiring managers want candidates to be good at SEO and SEM and web analytics and paid advertising (and the list goes on). Not only is it really hard to find that person, in many cases it isn't even necessary if you truly understand which tactics connect to you achieving your strategic objectives.
There are plenty of capable mid-level marketers that can execute on the tactics you need. The hard part is being able to see things holistically to understand which tactics are most likely to work in the context of your company. And that's where education and tapping into the knowledge of experts comes into play. From there, you can work out the proper job functions.
You should write your job description based as closely as possible on the work you actually need done now instead of trying to find the scarce marketing all-star that will achieve your aspirational goals of the future.
For example, if the problems you're trying to solve right now are figuring out remarketing or lowering your customer acquisition cost with PPC, these are the things you should detail in your job description.
If you've done this, you've set yourself up to have more success in the hiring process. Not to mention, the candidate who you hire will also be set up for success.
Step 2: How to Hire Marketers Based on Demonstrable Behaviors
Sifting through job applications is a ton of work, and depending on how and where you advertise your open position, you might be evaluating hundreds of applications!
So the question is what kind of filter can you set up to rule out the candidates who won't be a good fit without having to spend the time to review their applications?
At PBS we use a skills-fit challenge which is a process we borrowed from Doist (the remote company behind Todoist and Twist).
1. Use a Skills-Fit Challenge Up Front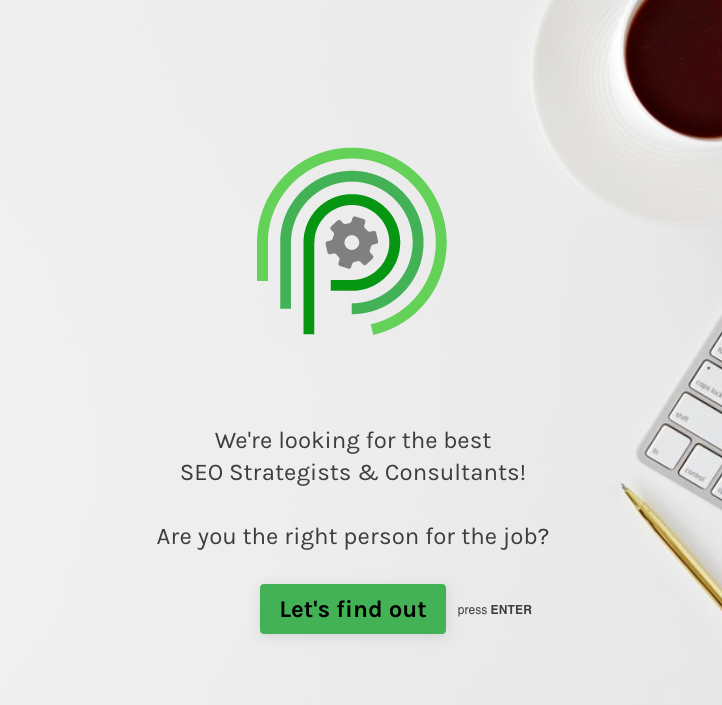 After applicants apply to PBS they're presented with a skills-fit challenge. It's a simple Typeform quiz with a set of questions related to the day-to-day work involved in the role.
The challenge is pass/fail and we only review the applications of the applicants that pass. This can narrow down your candidates significantly right up front.
For those who fail, we simply thank them for their time and let them know we'll keep them in mind. For those who pass, we go on to review their applications and set up interviews with select individuals.
Our interviewing process is inspired by Geoff Smart and Randy Street's "Who" method of hiring.
2. Interview Based on the "Who" Method of Hiring
The first interview we perform is called the "Who" interview where we get to know the candidate by asking questions about their early influences.
The hypothesis behind this is to hire for the drive and nature that comes factory installed. If a person has demonstrated humility, hunger, and humbleness in their early years by learning from a wide range of mentors and influencers, they are likely to continue to seek that out on some level.
Next, we dive deep into the candidate's work history, asking things like:
Give us a history of every single job you've worked at.
What were you hired for there?
Who were your managers?
If we were to call your manager right now, what would they rate you?
Why would they give you that rating?
What do you think you could have improved with that particular role?
Why did you leave?
We seek to gain a deep understanding of how they ended up where they are now.
One of the mistakes we see in interviewing is companies will ask candidates hypothetical questions during the interview process about how they would approach certain situations. And while this seems intuitively correct, answering a hypothetical question is not a good indicator of past or future performance.
One effective alternative is to present candidates with a situational case-based challenge.
3. Use a Situational Case-Based Challenge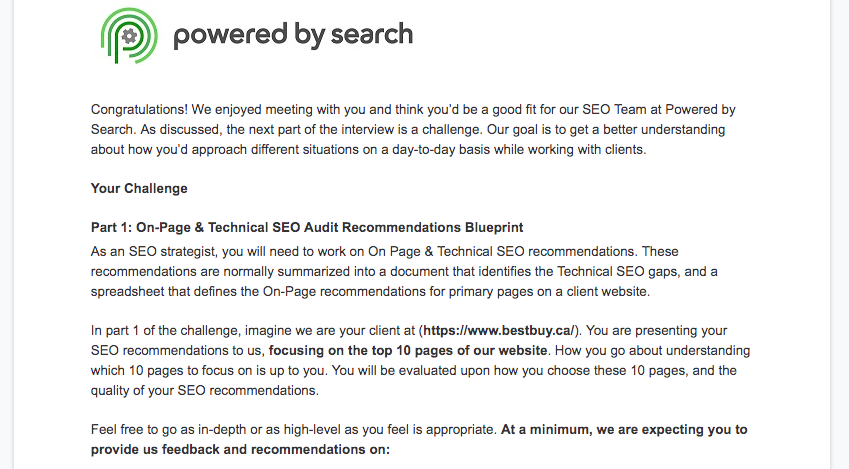 The goal of a situational case-based challenge is to emulate (as closely as possible) a problem that candidates will face in their day-to-day work, and to give them the opportunity to actually prove to you that they can handle it.
The approach is not to give them a project in the best-case scenario, but rather to give them something that's broken (like the things we encounter all the time in the real world).
So if we're hiring a web developer, we give them a broken piece of code. If it's a designer, we give them an ugly page. If it's an editor, we give them a poorly edited piece of copy and see how they might be able to improve it.
It comes back to the idea of hiring based on demonstrable behaviors. Give them the opportunity to show you they can do the job.
4. Reference Checks
We do reference checks at the end, and include what's called "threat of reference check" throughout the process.
For example, a candidate might say their previous manager was John, and our follow up question would be, "What's John's last name and what's his role and title over there?"
And then throughout the interview we ask things like, "If we were to call John right now, what would John say about you?"
This approach tends to work well at weeding out people who aren't being truthful about their references, and separating them from candidates who have nothing to hide.
How to Find the Right Leader to Build Your Marketing Team Around
The talent-trajectory gap (when the people on your marketing team and the work they are doing do not match up to your revenue goal) often occurs from not having the right leader to build your team around.
If you can find the right leader for your team, your chances of hitting your growth goal will go up. A good leader will bring a holistic viewpoint that connects the dots between the work you're actually doing and the goals you've set.
Referring back to demonstrable behaviors, one of the keys to finding the right leader for your team is to find someone who has done what you need before. And ideally they've done it with an organization that's slightly larger than yours. Not too large, because those people won't be scrappy.
As an example, let's suppose that you're at $5 million a year right now with your SaaS business and you want to get to $30 million. You might hire somebody who's at a $15 million business, and has effectively gone through one or two stages beyond where you're at right now. What seems really difficult for you as a founder might seem much more straightforward to them because they've gone through it.
There are two primary places to find good leaders:
In an effectively-built marketing department at a later stage SaaS company, by trying to persuade them to join your team.
Or out on their own as a consultant where you can try to real them back into an in-house gig.
Other considerations:
Are they publishing good content themselves?
Do they have thought leadership?
Are they speaking at conferences?
Do they have a good reputation in the industry?
One of the single best tactics for finding leaders is to reach out and ask them, "If you were us, who would you be hiring first?" See who the leaders would recommend, and you'll begin getting closer to finding a leader yourself.
3 Paths Forward to Structure Your Team for Talent-Trajectory Fit
There are three common ways you can structure your marketing team for talent-trajectory fit.
Build Your Team In-House
The In-House and Agency Hybrid
Completely Outsource to an Agency
We've seen each of these setups work for SaaS companies and it's up to you to decide the direction you want to go. In our experience, the in-house and agency hybrid model seems to work really well.
As a result of our hiring process, when a digital marketing manager at a company (or demand generation manager, head of growth, etc.) decides to work with us, there's a level of trust and communication that yields better, faster results.
If you're in the process of hiring marketers and are considering working with an agency in some capacity, head over to our Work With Us page to start a conversation about scaling your SaaS company's growth.