How to Transform Your eCommerce Store Into a Personable Sales Machine
Last updated: November 12th, 2013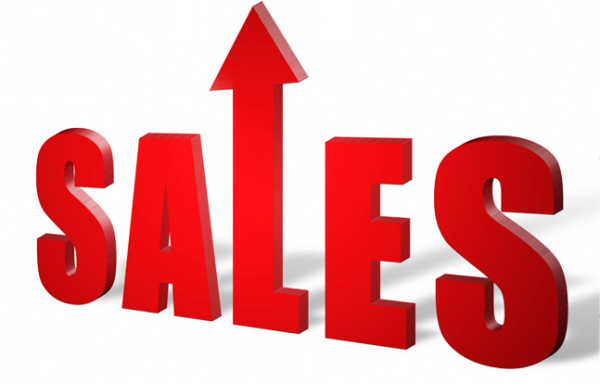 eCommerce is the mainstay today. According to Forrester Research – thanks to statistics from Internet Retailer – eCommerce spending will reach $262 billion this year. By 2017, this number is expected to grow to $370 billion – a neat 10% compound annual growth rate from 2012. Travel, a popular eCommerce inclusion, was not a part of this research. In the 17 European countries where Forrester Research conducted the survey, the total eCommerce spend reached 128 billion Euros.
That's a lot of transactions happening on the web. The question is: are you in the game yet? Is your eCommerce store able to generate enough transactions to keep your business above the surface of competitive waters? How personable is your electronic store? Is there a way to make your eCommerce site do more? With so many small business tools available today, excuses are extinct.
Here are tips on how to transform your eCommerce store into a personable sales machine:
Why are you in business? Give it out in writing
Simon Sinek is big on the "why" of your business. His TED video on the topic is well worth watching for every small business owner.
There's not much difference between you and your competition given that the same set of products and services are being sold. Yet some businesses certainly do better than their competition at any given point. Simon brings out many examples on how some people or businesses are great and inspiring, while many others languish in the shadows. It's a simple idea: the most successful businesses just know "why" they are in business.
From an individual's point of view, you can never be who you are without knowing yourself well. The same applies for businesses. Once you find out why you have an eCommerce store, it's easier to define the real you. Design, style, copy, culture, how you serve your customers and how you run your business operations depend on that "why". Go ahead. Find it.
Let the copy reflect who you are
Once you know why you are in business, it's matter of letting the world know that you exist. Copy is your single biggest weapon, which lets you express who you are. It gives you style and personality. It forms the crux on which your blogging, content marketing, and social media presence will rest. It also forms the pillar of support behind every advertisement, announcement, press release, video, and graphic you'll ever create.
Roll your static pages, product description pages, blogs, and all other pages into the general style of your copy. Even pages such as those for "checkout", "404", and "Coming Soon" should get personable and likeable.
Ease of shopping takes priority for online shopping
Personable and likeable eCommerce stores ensure that their pages load quickly and that it's easy for customers to shop. While great product photos and quick-loading pages are great, also aim to increase the ease your checkout process. Plenty of tools exist to make your product images look prettier.
You also have tools bring in cross selling and upselling like a pro without ever coming across as pushy. You can enable autosuggestions based on products in a customers' shopping cart, etc. You have tools such as CommerceStack for Magento stores, CNET Intelligent Cross Sell, SiteApps, and LoopIt. For Shopify stores, you can use tools like Power Tools Suite, Customization Engine, and Spin Studio.
Keep it simple.
Go social to stay personable
It's easy enough to lure you into opening up to the social power of the web. It's temping to lay our wares out to the world, which prefers to be social today. You can still do that. However, before you set out with your products in hand, there's work to be done. Social media is a huge departure from traditional retail.
You no longer hustle in the open. You now bring in subtlety and finesse to your business. On social media, focus on strengthening and growing your network by solving problems, being a part of the community, and helping to solve their problems. Once you are well on your way to do that, you could focus on engaging your audience on social media. You may even want to use web-based tools such as HootSuite for making sure that you manage your network across all social sites. Your Shopify store can do well with apps specifically created to make social media work for your business such as Beetailer Social Widget, Social Shout, Recent Activity (for social Proof), ShopTalk, Socialify, Shopify Social, and InSparq.
Sure, there are tons of social widgets and tools for your eCommerce store, but that's not the point. You just have to learn to accommodate small conversations, targeted small talk, be there to help, and answer questions. Getting social means "really" getting social.
Be there when customers visit
In a traditional store, there'd be someone waiting to serve you. Even in the world of "do-all-you-want-but-ask-us-if-you-need-help" type retail stores, you'd usually find someone standing by to help. eCommerce stores have no one to help visitors when they land and browse through your listings.
You can't talk of being personable if you aren't around to facilitate the sale. Use tools such as Olark or Olark Live for Shopify to try and be there when they arrive. Plenty of small business tools exist to help you make your eStore more personable. If you have a Shopify store, you could use tools such as Robin, Zopin Live Chat, LiveChat, and many more.
Reach out to customers as they arrive on your store. Ask, but don't push. Offer to help, but don't linger. Leave them an opportunity to get back to you, but don't trail them as they browse.
Serve customers like your life depends on it
With everything else being the same between two eCommerce stores, the small business that walks away with most customers is the one that makes a commitment to customer service. For successful eCommerce stores, serving customers is a paranoid calling. Using some easy-to-use but state-of-the-art tools such as Zen Desk or any other support ticket system, toll-free numbers, live chat facilities, and even Twitter, many eCommerce stores make it a point to serve customers post product/service delivery.
Apart from Zen Desk, use from a plethora of tools available such as Desk, Get Satisfaction, Zoho Creator, Charm HQ, TenderApp, and User Voice. If you have a Shopify store, check out tools like Desk.com for Shopify, CustomerSure, and many more.
As an eCommerce business, you are invisible to your customer. You aren't there in flesh and blood. The transaction is as machinated and electronic as it can get. Using tools listed above along with the right graphics and copy, this is the only shot you've got to make your store as personable and attractive as you can.
How likeable is your store? Do you use any of these tools listed above? What's your experience been like? Have you seen any changes in sales and conversions by just changing the way you write your copy or present your products? Share your experiences with us.
Image Credit – Sererra


What you should do now
Whenever you're ready…here are 4 ways we can help you grow your B2B software or technology business:
Claim your Free Marketing Plan. If you'd like to work with us to turn your website into your best demo and trial acquisition platform, claim your FREE Marketing Plan. One of our growth experts will understand your current demand generation situation, and then suggest practical digital marketing strategies to hit your pipeline targets with certainty and predictability.
If you'd like to learn the exact demand strategies we use for free, go to our blog or visit our resources section, where you can download guides, calculators, and templates we use for our most successful clients.
If you'd like to work with other experts on our team or learn why we have off the charts team member satisfaction score, then see our Careers page.
If you know another marketer who'd enjoy reading this page, share it with them via email, Linkedin, Twitter, or Facebook.