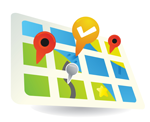 Are you looking to achieve high rankings through SEO for your multi-location business?  This article will provide you with an ultimate checklist to help you to determine if you are on-point with your Local SEO. This will ensure that your business is the highest top ranking business in Google's index.
The goal of SEO for a multi-location business is to get first-page rankings or first-page regular organic rankings for your multiple locations.  If successful, this should result in an increase in your revenue, site traffic and a great return on investment (ROI).
Many business owners may not fully comprehend what SEO is.  So before we get to the nitty gritty of how to achieve all of the before-mentioned, let me fill you in. Local SEO is the process that digital marketing agencies use to optimize your website.  By optimizing your website this will allow these experts to gain higher search rankings for your business.
Now is 2014, and today over 33% of all searches will be local and when you use non geo-targeted keywords, this fraction changes to close to 50%
Since your Google+ pages, on-page SEO, NAP listings and citations and customer reviews have the largest impact on Local SEO, these will obviously be your focal points for achieving this realistic goal for your business.
Have you created a webpage on your domain for each location?
If you are the owner of a multi-location business, you have probably asked how you can achieve high rankings for each and every one of your business's locations, haven't you? The answer to this my friends is simple enough…You must create a webpage for each location.
Now, I bet your asking yourselves how you can create a webpage for each location and if you have to purchase multiple domains?  No, you don't!  But you should certainly make sure that each of your location pages are optimized to the "T". The best way to create pages for your multi-location business is to create a separate page for each location and keep them all on one domain.
You should also include the address on the page. Be sure to include the location within the contents of the page too. The top 3 elements in your title tag should be your brand name, primary keyword and the location.  When creating your meta description you should also take these 3 elements into consideration, but keep in mind that your meta description should appear natural.
Also, if you embed a map on your local place pages and your "Contact Us" page, this can also help your local rankings as well.
By having only one domain you will lessen brand confusion with consumers and search engines, compound your SEO efforts for your entire domain while you focus on specific locations, save a large amount of money and it will be easier to manage all of your local content.
Have You Optimized Your Carousel?
Google Carousels are search results that are photo rich and usually appear above your organic results, horizontally. The carousel takes images and data from user reviews and your photo uploads from your Google+ pages.  It is definitely worth spending time to ensure that your carousel is optimized.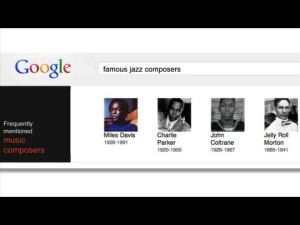 Optimizing your carousel is simple and easy.  Here is what you do:
Claim or create your Google+ pages and enter all the information for your business
Add high quality, optimized images to your Google+ pages
Get customer reviews on your Google+ pages
Build citations for all your locations
Furthermore, customer reviews will help your overall ranking in the carousel and you will see an increase in click-through-rates for your multi-location business.
How Will I Know If My On-Page SEO Is Up To Par?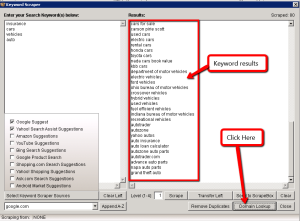 To ensure that your Local On-Page SEO is up to par, you should ask yourself the following questions:
Does my business name, address, and phone number appear on each page of my website?
Does each page of my site have unique content that describes the products and services I offer?
Have you checked Get Listed (Free tool offered by MOZ), to ensure that you business is listed on all top directories? Have you checked your listing information to ensure that it is correct?
Have to done a competitor citation analysis to ensure you have all the local citations your competitors have?  You can use tools like Scrapebox or Google. By typing "allintext:" into Google, then including you competitors location you can locate the top 5 – 10 competing sites close to your business locations.
Have you encourage your customers to leave reviews on the review sites where you are listed (i.e. Yelp)?  If not, you should, even if you have to offer an incentive.
Does your site have authority and have you analyzed your sites inbound links?
Do you currently participate in Guest Posting?  One of the easiest ways to help your site build authority is to participate in guest posting opportunities on high authority blogs.
Does each local page have a local phone number with a local area code?  Local pages should never have (800) numbers if you want to rank locally.
Do you have links to your local business's social media accounts on each location page?
If you answered "Yes" to all of the above you may be ready to manage your own SEO campaign for your multi-location business.
How Can I Create Consistent NAP & Citation Information for Multiple Locations?
To establish exactly what addresses and phone numbers (NAP) go together use Schema.org.
Your Schema Markup will help search engines like Google and Bing see what your business name, addresses and phone numbers are for each location.  These search engines rely on Schema to improve the search of display results, which will allow people to find you.
What's Left For Me To Do?
Once you have created your local pages, optimized your carousel and created your Schema Markup, all that will be left to do is:
Upload your local content to each location page for each city.
Conduct on-page SEO for each location page (content included).
Configure Google Webmaster Tools for each location.
Set Up filters in Google Analytics so that each locations traffic results are separated.
Most business owners are busy in the day-to-day operations tasks for their business. This would esstentially mean that multi-location business owners are super busy! Many of these owners just don't have the time to manage their own SEO or it may just not be in their forte, this is where our SEO Experts come into play.
Powered by Search offers a free 25 minute marketing assessment. We can utilize this time to analyze your website and tell you if your Local SEO is up to par and answer any inquiries you may have about your site.