Over 50% of Your Customers Would Rather Message Than Call
Last updated: December 30th, 2016
A Facebook-commissioned Nielsen study of global Facebook data found that 1 billion people use Messenger each month. The same study also found that 56% of those surveyed would rather message than call customer service.
Earlier this year, Google made it easier for your customers to send you a message, by adding the ability to message or text you directly from their results page. This means you're now more accessible than ever to your would-be customers. This presents both a huge opportunity and a massive responsibility.
Customers have questions about you, and expect them to be answered quickly and completely. Anything less creates a frustrating experience for the customer and your silence may just nudge them right into your competitor's store.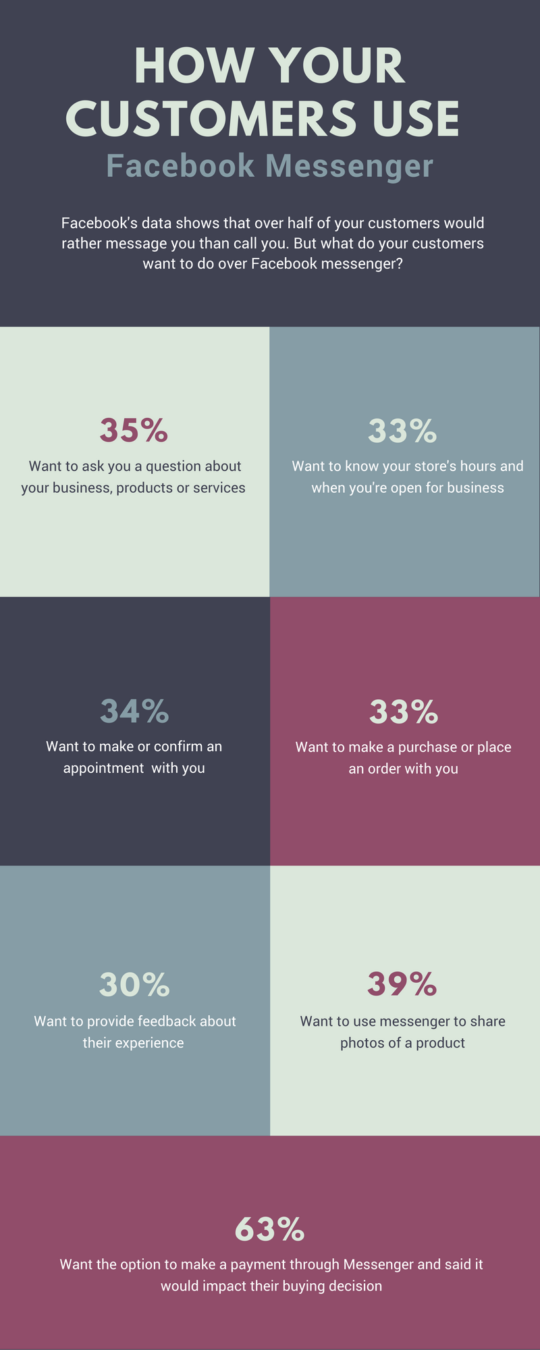 How This Can Help Your Business TODAY
That same Facebook study found that 1 in 2 of respondents said they are likely to shop with a business they can message. Accessibility helps businesses who know how to leverage it.
Simply put, your customer service needs to be dialed in when customers are reaching out via messenger. You need to provide the exact same level of service you would if a customer was in your building, or on the telephone.
If you send them a prompt, personal, and helpful message you will instantly create a fan and this person is now far more likely to buy from you.
But if you lag in your response or send them an unhelpful boilerplate message, you'll create an enemy. This person is now more likely to take their business elsewhere, while telling lots of people about the bad service they got from you.
You Can Also Accept Payments Via Facebook Messenger
You need to be ready the exact second your customer is ready to pull the trigger on a buy, and so does your user experience. To make things incredibly easier for both you and your customer, Facebook offers the ability for customers to make a purchase through messenger via:
A Buy Button sent in the chat
A JavaScript API that can be called from the webview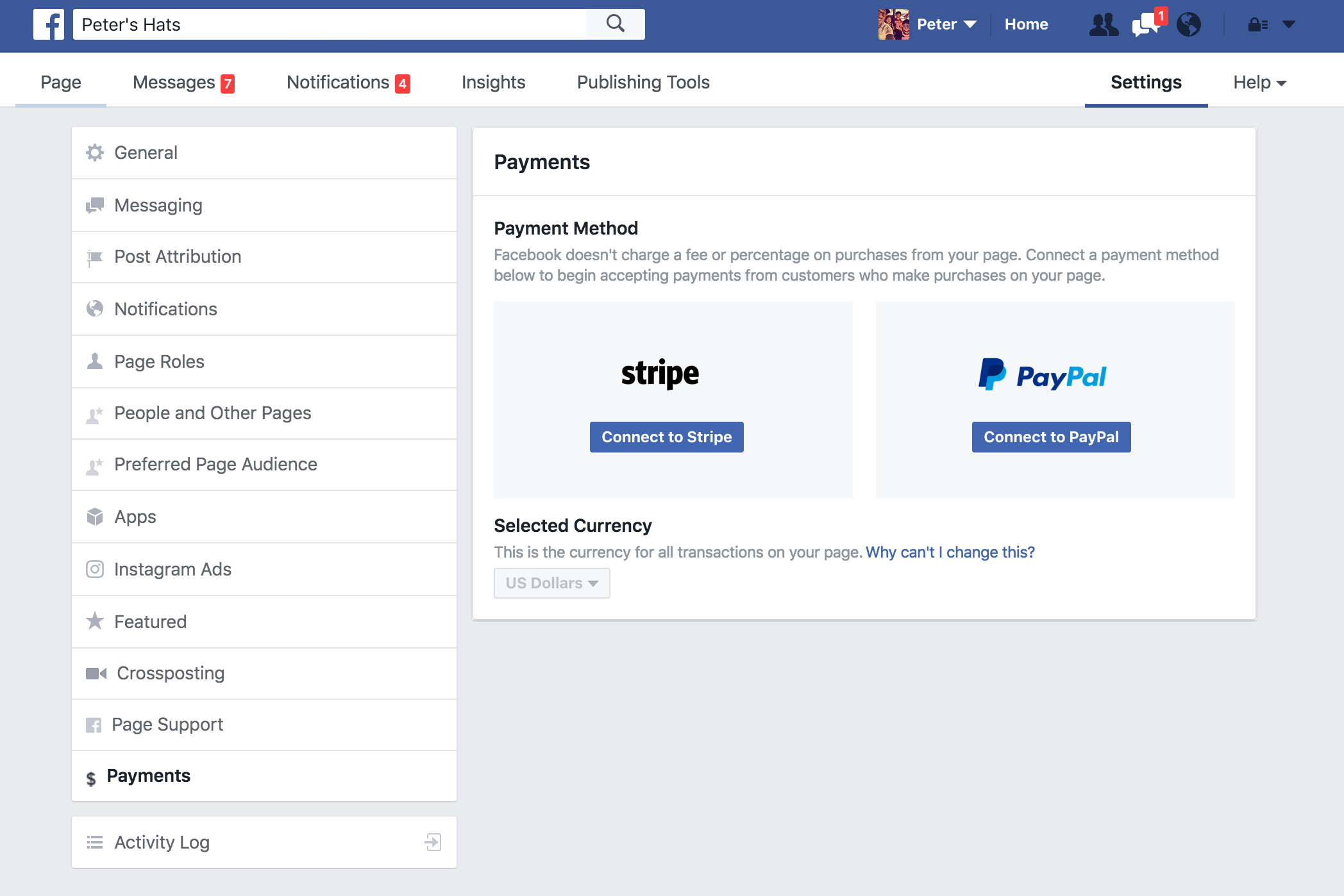 "Both are well-integrated with Messenger and allow you to obtain the user, shipping, and payment information needed to complete a purchase. Both allow you to use the information already stored in Messenger, making payments fast and seamless," said Facebook's developers site.
Add a "Message Us" Button to Your Website
Make yourself available to anyone who wants to message you, even if they're not on Facebook. Add a "Message Us" button to your website by following the steps in this video.
Want to Know How to Use This to Your Advantage?
How will you use Facebook Messenger to stand above your competitors? Let us show you.
We are one of the most respected agencies in Canada, and recently made PROFIT Magazine's list of Canada's Fastest-Growing Companies.
To learn more, click here to download our SEO playbook.
What you should do now
Whenever you're ready…here are 4 ways we can help you grow your B2B software or technology business:
Claim your Free Marketing Plan. If you'd like to work with us to turn your website into your best demo and trial acquisition platform, claim your FREE Marketing Plan. One of our growth experts will understand your current demand generation situation, and then suggest practical digital marketing strategies to hit your pipeline targets with certainty and predictability.
If you'd like to learn the exact demand strategies we use for free, go to our blog or visit our resources section, where you can download guides, calculators, and templates we use for our most successful clients.
If you'd like to work with other experts on our team or learn why we have off the charts team member satisfaction score, then see our Careers page.
If you know another marketer who'd enjoy reading this page, share it with them via email, Linkedin, Twitter, or Facebook.