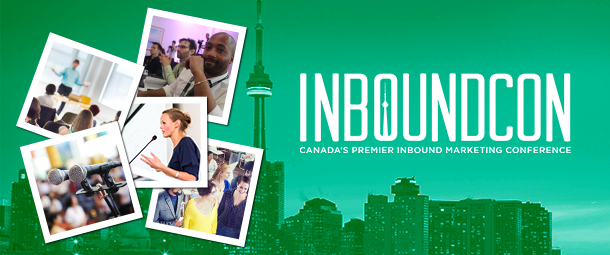 It's finally here! We are proud to present to you the 2015 agenda for Canada's Largest Inbound Marketing Conference.
InboundCon will be taking place in the heart of downtown Toronto on October 8, 2015 for one day only. Expect to see keynotes, a full stack panel, a fireside chat and worksheets concentrating on search, social advertising, content marketing, growth hacking, landing pages, inbound marketing, conversion optimization, ppc advertising and digital marketing. If you have any questions about the schedule, we are here to help. Feel free to ask in the comments section.
Don't forget super early bird pricing ends July 10th. Save $300 on tickets today (lowest price of the year).
Tickets include a full day of speaker presentations with an all-inclusive breakfast, lunch and big after party!


InboundCon 2015 Agenda
---
9:00 am – 9:45 am
Registration and Breakfast
---
9:45 am – 10:00 am
Welcome to InboundCon 2015
InboundCon 2015 is finally here! Dev Basu, takes a look back at how far InboundCon has come over the past 3 years and announces the sponsors and partners for this year.
---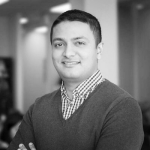 10:00 am – 10:30 am
How to Become a Marketing Super-Freak
Dev Basu | Founder & CEO of Powered by Search
Is it possible to turn your marketing ship around in 6 months or less? Learn how to shed your bloated marketing practices and take on high intensity training that will push the limits of your team and creative thinking to take your marketing to the next level. Learn where your marketing is broken and how to fix it starting today.
---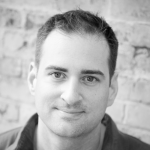 10:30 am – 11:00 am
Getting Your SEO House In Order
Jon Henshaw | Co-founder and President of Raven Internet Marketing Tools
Before you should ever consider link building or any other offsite SEO tactic, you need to have your own site optimized first. Jon will cover onsite SEO best practices, including site structure, modern coding techniques, page speed, structured data (e.g. schema.org) and how to properly build a responsive, mobile-friendly site for search engines.
---
11:00 am – 11:30 am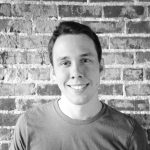 Link Building Ninja Tips – Small Changes, Big Improvements
Jon Cooper | Founder of Point Blank SEO
Jon's presentation will focus on smaller, bite-sized tips on anything & everything link building. Whether they're about tactics, prospecting, outreach, or anything in between, they're smaller tips that can have measurable impacts on campaign performance.
---
11:30 am – 12:00 pm

How To Build Inbound Marketing Integrations Without Knowing Code
Mark Sullivan | Director of Partnerships at CallRail
Jason Kotenko | Platform & Partnerships at Zapier
In this insightful talk led by Mark Sullivan of CallRail and Jason Kotenko of Zapier, attendees will get a live demonstration of marketing integrations that are simple to build, easy to reproduce, and will make every marketer's job easier. From reporting inbound lead data within client-facing dashboards to pumping new leads directly into your company's CRM, your marketing workflows will become more efficient by implementing these time-saving marketing hacks.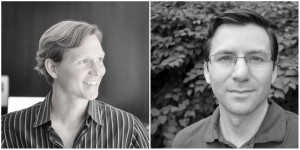 ---
12:00 pm – 1:15 pm
Lunch
---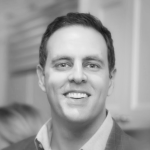 1:15 pm – 1:45 pm
How to Turn your Resource Center into a Lead Gen Machine
Yoav Schwartz | Co-founder & CEO of Uberflip
The resource center on your website has the potential to be the most powerful lead generation tool in your arsenal. Unfortunately, most marketers are sacrificing conversion rates, customers and revenue due to a poorly designed and implemented content experience. In this session, you'll learn the key elements of creating an effective resource centre and how to implement it without the IT department.
---
1:45 pm – 2:15 pm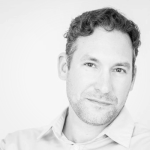 7 Proven Lead Gen Marketing Plays That Work Brilliantly on Facebook
Matthew Hunt | Chief Operations Officer and a Partner at Powered by Search
Do you want more leads? Matthew will present a digestible and actionable step by step presentation on 7 proven lead gen marketing plays that work brilliantly every time. This works for just about any business. So if you want to learn how to generate more leads from Facebook, then you will not want to miss this presentation.
---
 2:15 pm – 2:45 pm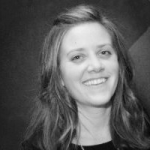 Beyond the Data: 6 Proven Strategies to Increase your PPC Conversions 3-5x
Jaclyn Jordan | Senior Paid Search Strategist at WordStream
Paid Search Marketing has evolved tremendously in the past year, and so has the way people are conducting and acting on search engines. Conventional wisdom around conversion rate optimization from even one year ago is simply outgrown. Jaclyn's keynote will focus on key tactics and strategies to implement game-changing optimizations to your paid search account. Driven by data collected from analyzing over $500m in AdWords spend and industry benchmarks derived across thousands of paid search accounts, take away actionable insights to start increasing your PPC conversions today.
---
2:45 pm – 3:15 pm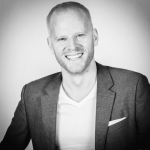 The *New* 12-Step Landing Page Rehab Program
Oli Gardner | Co-founder of Unbounce
Think you're marketing is awesome? Most marketers do, however accepting that you have a problem is the first step to recovery. In this session Oli will show how to design a high-converting campaign using landing pages and campaign experience optimization. Anyone running campaigns through paid search, email marketing, and social will learn 12 things they might be doing wrong and how to fix them. And for the first time, Oli will be sharing brand new Unbounce data that tells conversion stories never heard before.
---
3:15 pm – 3:40 pm
Break
---
3:40 pm – 4:15 pm
Full Stack Panel | The Rise of the Full Stack Marketers
Tiffany daSilva | Director of Digital Strategy at Powered by Search, John Spenceley | Community Marketing Manager at Vidyard and Shannon Dougall | Director of Marketing at Shift CRM
Join 3 full-stack marketing experts, Tiffany daSilva, John Spenceley and Shannon Dougall as they get together to discuss the future of the industry, what it means to be "full stack" and all their wins and mistakes along the way.

---
4:15 pm – 4:45 pm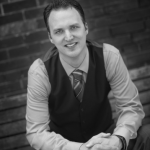 Chris Stolz's, "The Conversion System"
Chris Stolz | Senior Analytics Implementation Consultant at Ensighten 
Back by popular demand, Chris Stolz brings his no-fluff approach to CRO to InboundCon!
Chris Stolz has consulted for clients of all shapes and sizes, from the smallest locksmith to the largest mining company in the world. Over his career he has developed a system for operationalizing, planning and executing on AB Testing like no other. In other words, it WORKS! In this keynote, Chris will take you through how he builds a testing strategy from the ground up for any website with any set of goals.
Walking through a website as an example, you will learn: How to build a testing practice within your organization
* How to build a testing practice within your organization
* How to build your testing plan
* How to execute, repeat, learn and share results.And finally, The Conversion System. Chris's methodology for evaluating, organizing and incorporating the flow of conversion actions into a website prior to testing.
* And finally, The Conversion System. Chris's methodology for evaluating, organizing and incorporating the flow of conversion actions into a website prior to testing.
---
4:45 pm – 5:20 pm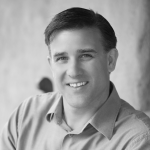 A Fireside Chat With Sean Ellis
Sean Ellis | CEO of GrowthHackers.com and Qualaroo
Tiffany daSilva | Director of Digital Strategy at Powered by Search
Sean Ellis will be discussing future trends in growth hacking, its impact on startups and SMBs alike, and some of his biggest learnings along the way! Moderated by aspiring growth hacker and Director of Strategy at Powered by Search, Tiffany daSilva.
---
5:20 pm – 5:40 pm
Q&A Period | All Speakers
---
5:40 pm – 6:00 pm
Closing Remarks / Game
---
6:00 pm – 10:00 pm
After Party
---
What are you waiting for? Buy your tickets by July 10th and save $300!!!