Last Thursday, Paul Crowe, Dev Basu, and Hamza Khan presented at the second Inbound Marketing Toronto meetup.
Paul Crowe, Partner & Strategy Lead at BNOTIONS, spoke about demystifying the science of social design. Dev Basu, CEO of Powered by Search, talked about hacking social media marketing and lead generation. Hamza Khan, Digital Community Facilitator at Ryerson University, covered in his presentation social media trends in 2013 (and beyond).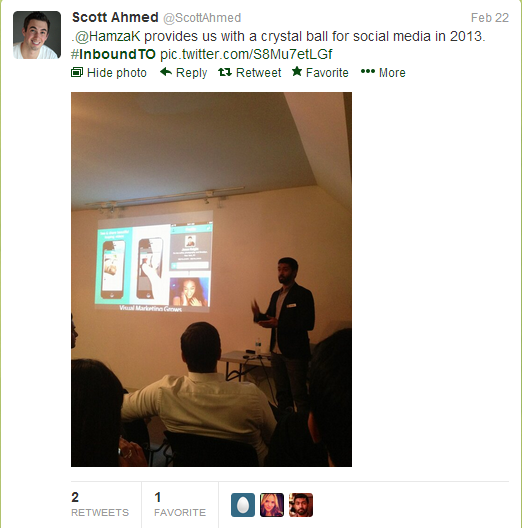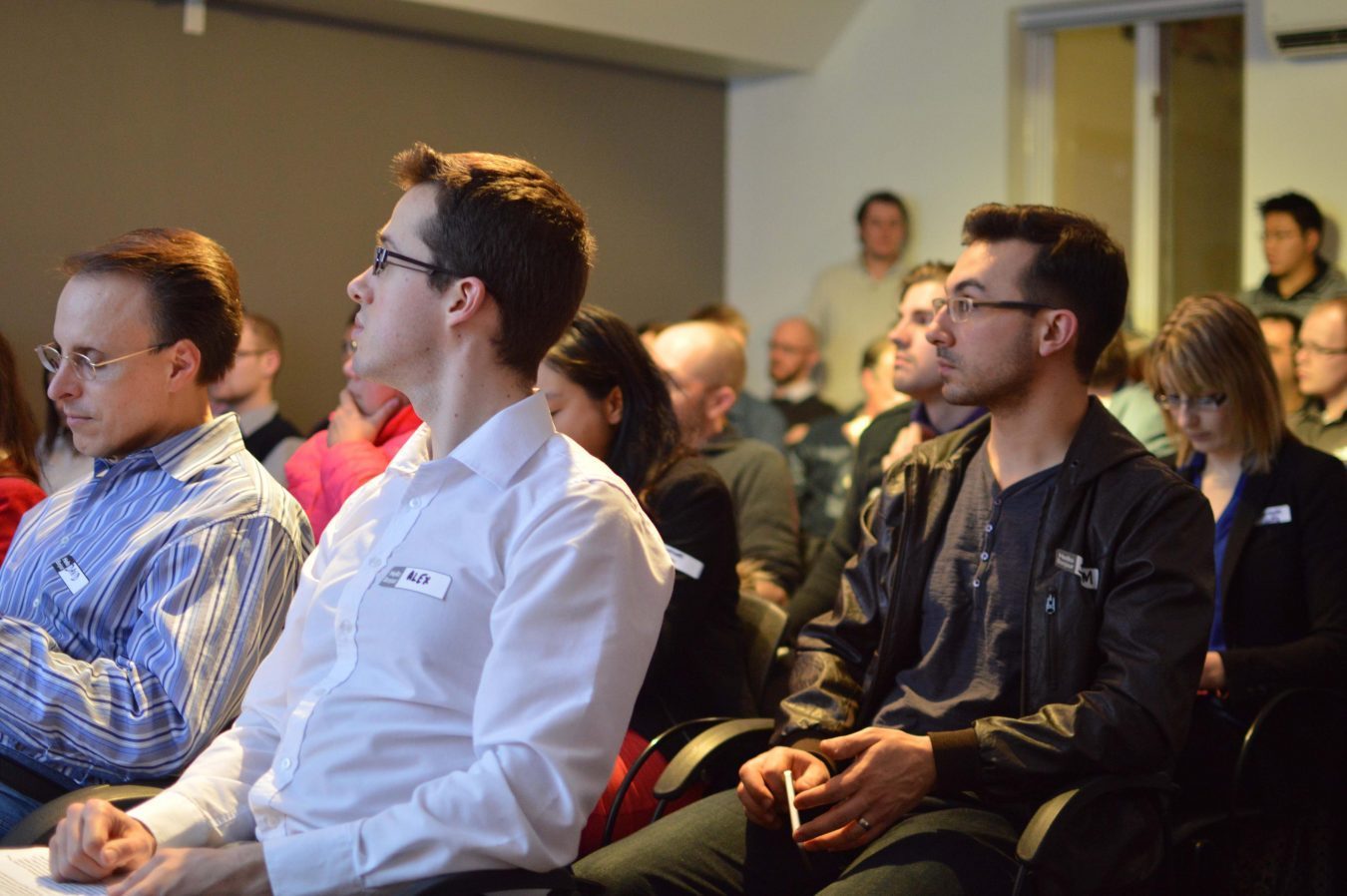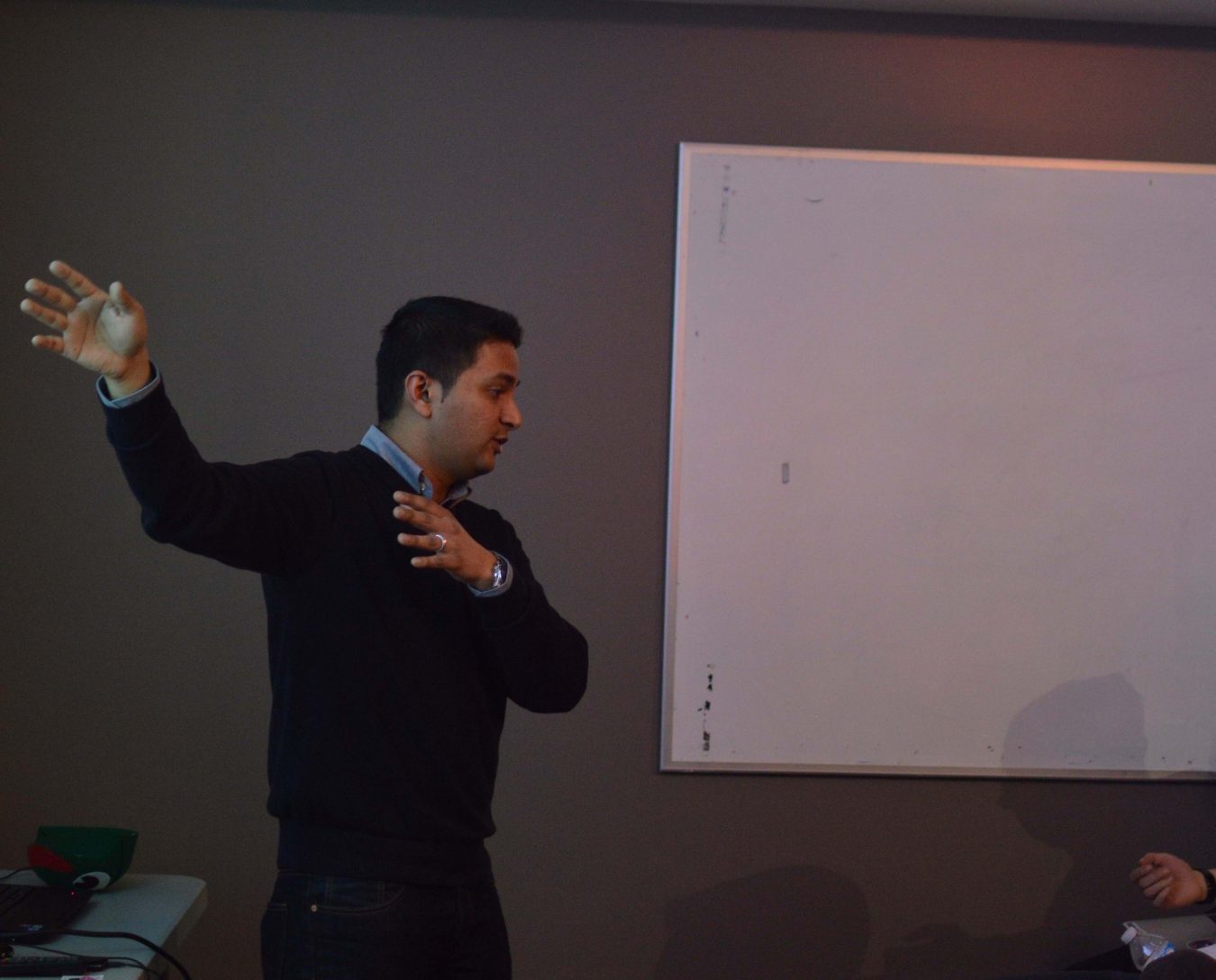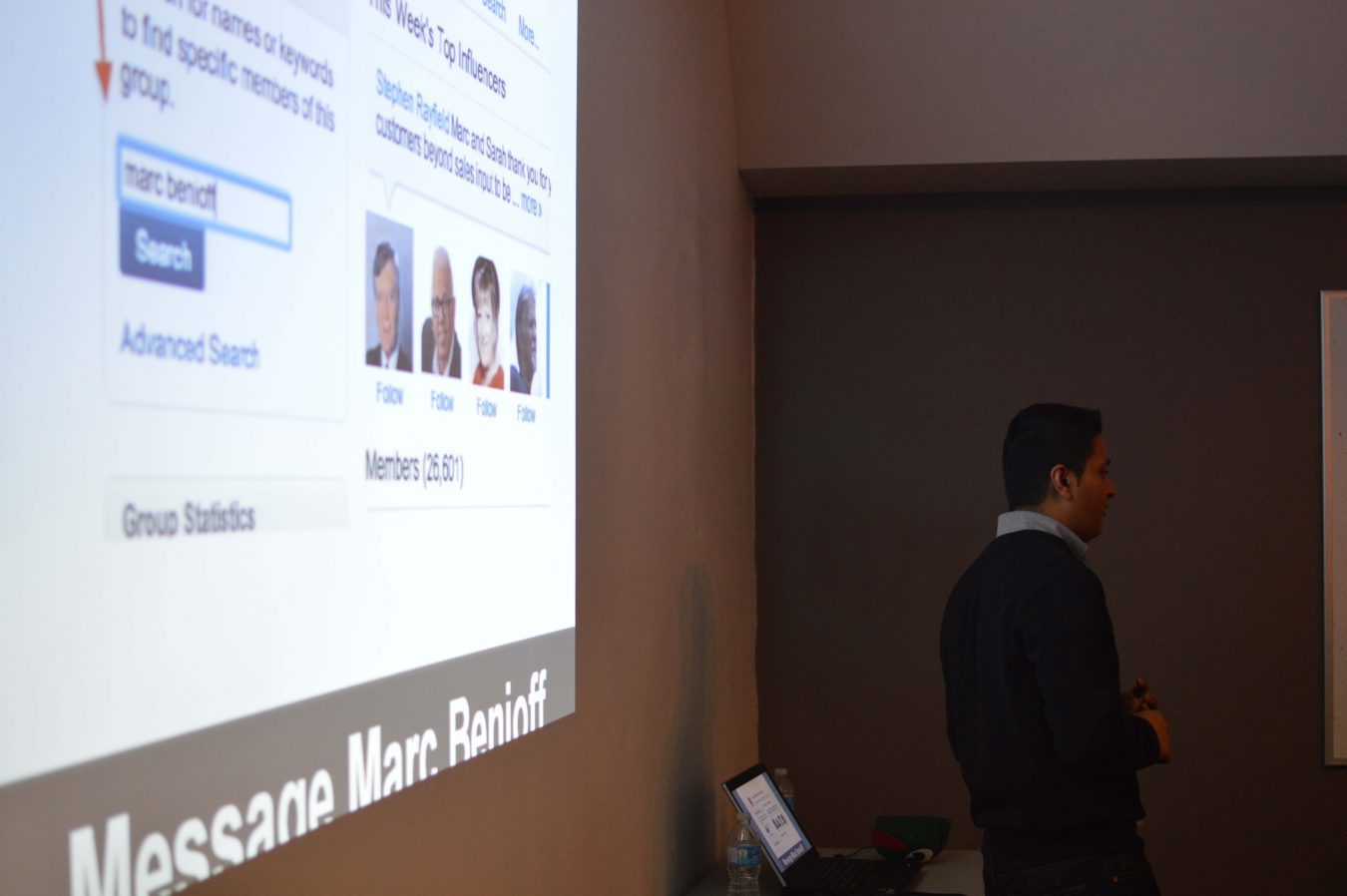 Hosted at the BNOTIONS office (thanks so much!) and attended by 50 digital marketing professionals, the meetup was very well received:



Here's the "Anticipating Social Media Trends in 2013 (and Beyond)" presentation delivered by Hamza Khan:
The Inbound Marketing Toronto meetup group  brings together Toronto`s Digital Marketing, SEO, Social Media, Content Marketing, Media Relations, Start-up Founders, and Online Business Development professionals. Our Twitter hashtag is #InboundTO.
We'd love to have you join us for one of our upcoming monthly meetups. On March 21, for example, Dev Basu (CEO of Powered by Search) will moderate a panel discussion on Enterprise SEO and PPC with speakers such as Bilal Jaffery, Digital Strategy Associate Director for Bell Canada.
Do you have any feedback regarding our meetup last Thursday? Do you have any topic or speaker suggestions? Let us know in the comments section.