Enterprise SEO interview with Kareem Bonner
Last updated: March 21, 2014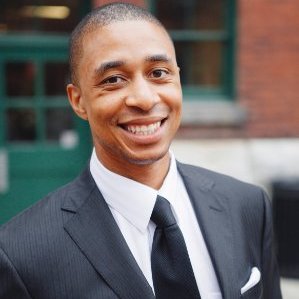 Yesterday I had the pleasure of interviewing Kareem Bonner, who served for 4 years as Business Development Marketing Manager at Dell Canada. Kareem worked with Dell for a total of 12 years, starting as Direct Store Sales Representative & Team Leader and then serving as E-commerce Account Manager, E-commerce Producer, and E-commerce Site Merchandising Manager, and Business Development Marketing Manager.

Alex Rascanu: Please provide a brief description of your day-to-day responsibilities. 

Kareem Bonner: I recently left Dell Canada Inc. to pursue some new opportunities.  In my former role as a Digital Marketing manager, I managed the Enterprise online business for the Small & Medium business segment.  In this role some of my day to day responsibilities included the following:
Planning and executing cross line of business campaigns with the online and offline marketing teams (brand managers, Marcom team, finance analysts).  For example, this would be sales campaigns such as dollars off Enterprise products.
Review analytics using Adobe Site Catalyst & Google Analytics to analyze campaign performance and site visits to gain insights for ongoing/future strategies.
Work and meet with cross functional teams to deliver initiatives & customer experience improvement projects to help drive revenue and profit growth on Enterprise product lines.  For example, I led the testing & launch of projects such as the Internal Mystery shopper program, search enhancements and Server Site Customer surveys.  These projects resulted in Enterprise increased revenue by 11% y/y.
MEETINGS, MEETINGS and more MEETINGS.

  It is to be expected in our field.  I have about 2-4 meetings a day, and I'll meet with regional and global team members as well as agencies.  The key meetings usually 

center

 around a key promotion or upcoming product launches.  SEO is an important topic here as we have to plan to ensure that we maximize our organic and paid search term results.  Another key meeting is 

centered

 around how we are tracking from both organic and paid results from a revenue and quarterly and yearly growth.  We see in these meetings terms that constantly come up as well as new terms that we may overlooked.  This meeting took place once a week. 
Alex Rascanu: What are your 3 favourite enterprise SEO tools?
Kareem Bonner: Based on my experience and being shown various tools over the years here are the 3 that come top of mind to me and why:
Google Serp Snippet Optimization Tool. Rich snippets are very powerful in terms of increasing your click through rates from the search engine results pages. Optimising your Google snippets is a must. This tool determines how your page will look in the Google search results, helping you identify issues that might be affecting your click-through rate.
MozCast helps

you stay up to date with what they call the "weather patterns" of the Google algorithm. Everyone knows about the big updates like Panda and Penguin, but there are other updates you need to stay on top of that are happening almost every day.

Circle Count allows

you to track followers and analyse shares on Google+. It's definitely a step up from the basic Google+ analytics.
Alex Rascanu: How does Dell deal with the challenges of doing enterprise SEO and producing content on a large scale?
Kareem Bonner: Dell has been challenged in the last year or so with the fact of having less individuals and resources to work with.  Anytime you have fewer resources to work with, it makes having the time to effectively plan and execute tough.  Before I left Dell, it was the toughest part to deal with.  However, I had the right team and individuals to work with and the key was making sure to have meetings on a weekly basis and set up short and long term plans and initiatives to execute Enterprise SEO items to the highest level possible.  By planning, you are able to set up timelines and work back schedules to have content developed, QA'ed (quality assurance) and set dates for when you need to launch content for your promotions and campaigns.
We also, near the end of every quarter, highlight accomplishments and set up goals and objectives we are looking to accomplish for the next quarter. By doing so, I saw that it led us getting additional funds and support to launch content from global teams.
Alex Rascanu: How are you able to integrate SEO into your company's online marketing efforts?
Kareem Bonner: For our online marketing team, we realized how much revenue can be made from both an organic and paid search areas.  In one year, globally Dell made over $1 billion dollars in revenue from search.  Our global team reached out to our region and began having the discussions on the importance of always planning and incorporating SEO for any popular campaigns.  For example, holiday seasons for Black Friday, Cyber Monday and New Year sales are the biggest sales time for our Small Business segment. 
For us, having those weekly meetings with the regional and global SEO teams is very important.  We are able to look at numbers, outline projects and campaign initiatives, and set out times for implement and execute Enterprise SEO for campaigns.  I would work with the teams to set up campaign calendars and SEO terms to use for those campaigns.  The process worked really well as for every marketing campaign that our Canada team launches, SEO is always one of the top items on that list.
Interested in connecting with Kareem Bonner? Find him on Google +, Twitter and LinkedIn.
If you want to learn more about SEO, have a Free 25 minute marketing assessment with us.

What you should do now
Whenever you're ready…here are 4 ways we can help you grow your B2B software or technology business:
Claim your Free SaaS Scale Session. If you'd like to work with us to turn your website into your best demo and trial acquisition platform, claim your FREE SaaS Scale Session. One of our growth experts will understand your current demand generation situation, and then suggest practical digital marketing strategies to double your demo and trial traffic and conversion fast.
If you'd like to learn the exact demand strategies we use for free, go to our blog or visit our resources section, where you can download guides, calculators, and templates we use for our most successful clients.
If you'd like to work with other experts on our team or learn why we have off the charts team member satisfaction score, then see our Careers page.
If you know another marketer who'd enjoy reading this page, share it with them via email, Linkedin, Twitter, or Facebook.