If you want to take your inbound marketing to the next level, grab our free whitepaper, The Secrets of Successful Inbound Marketing. This post contains compressed & edited excerpts from that magical 22-page resource.
Inbound marketing is simply awesome! Customers love it, marketers cherish it, and the methodology behind it is essentially future proof. Successful inbound efforts are composed of many moving parts and require a lot of patience and diligence. Overnight success is a fairy tale. One wrong move could send your business spiraling into a dark and empty void. There may be no getting up after the fall. Are you feeling the pressure? Hey, don't sweat it, Powered by Search is here to help!
Plan until the End of Time
All inbound marketing strategies need to start with a plan. Ensure that your company clearly outlines its goals since they will serve as the ultimate guides for everything that you do. However, you also need to be flexible with your planning as unexpected opportunities will pop up at the most unlikely of times. Establish in-depth buyer personas in order to further focus your marketing efforts. The customers will dictate which methodologies are the most effective. Always perform as much research on your personas as possible; assuming you know everything will put you on the fast track to miserable failure.
It's important to create a content calendar so that you're always on track, and don't forget to plan out your metrics as well. Marketing efforts can be measured in a million different ways, but there are usually only a few that matter. Accidentally manipulating results through poor analysis can be disastrous for your hopes and goals.

Know Thyself and Thy Enemy
Inbound marketing is extremely flexible; consider your strengths and leverage them. For example, if you're a great writer, get in the habit of frequently writing fantastic blog posts. Let your creativity shine through your work. Furthermore, keep track of your competitors. There's a lot to learn from them, good and bad. What you choose to take away from the competition is up to you, but keep your business' best interests in mind.
The Beautiful Power of Blogging
There are no ifs, buts, or hows, an active company blog will help generate more leads. Sticking to your content calendar is as important as creating one. Additionally, include social hooks on your blog (e.g. social media share icons) and reach out to fellow bloggers. Such actions will generate conversation, build relationships, and further aid in lead generation efforts. However, none of this matters unless you're outputting quality content. Real people search for real solutions to real queries and aren't interested in dealing with fluff.
Your blog may have an illegal amount of quality content on it but still go unnoticed. It's vital for content to be highly targeted in order to reach the people it aims to. The buyer personas should act as a foundation for everything that your company does.
Optimize Beyond Belief
Your business will be left alone on a cold and windy road if it offers a terrible user experience and follows poor SEO practices. Ensure that your website is easy to use; visitors should be able to access all sections in as few clicks as possible and should not be bombarded with the likes of intrusive pop ups and flashing banners. Target a specific keyword for every page and triple check that your site works well across several browsers and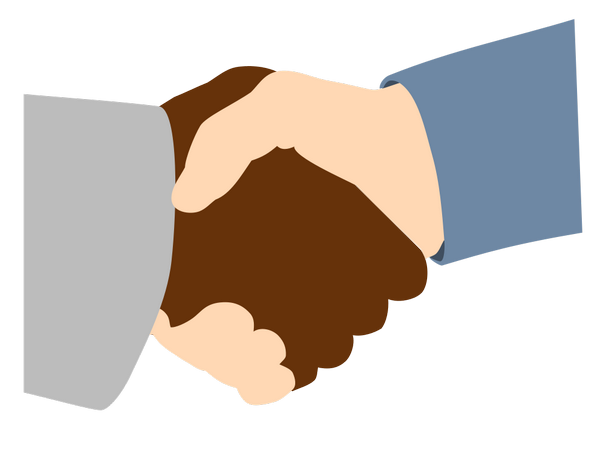 devices (especially mobile ones). All optimization efforts should start with the user in mind, and once that's nailed down, the rest will follow. Besides, optimizing for actual human beings helps Google better understand your online presence.
In order to kick start your SEO efforts, the following elements ought to be properly configured on your site: title tags, header tags, meta descriptions, internal links, anchor text, alt tags, meta keywords, and URLs.
Be Social
It feels like everyone's on social media platforms these days, toddlers, seniors, cats, dogs, and everything in between. If your business is not on social media, there's essentially no excuse. Your audience will greatly appreciate the direct engagement and can help foster positive sentiment about your brand, thus helping it grow. Don't forget to share updates and content from others though, nobody likes a narcissist. The open secret about social media platforms is, well, that they're social!
Keep Things Friendly
In case you've heard otherwise, allow me to remind you that email marketing isn't dead! In fact, this methodology tends to produce an incredible ROI. However, many emails go unopened. The emails you send out have to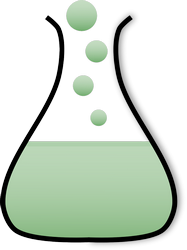 be highly targeted and offer supremely relevant content. A tool like BuzzStream can really help organize your contacts database and make the processes of targeting the right people with the right content more efficient.
Be friendly with your emails but not uncomfortably so. Feel free to use the person's first name, but don't pretend to know them or attempt to snoop for sensitive information. The same mentality should be applied to your website. For example, your landing pages should only require the user to fill out basic contact info because time and privacy are priceless.
The Best Always Test More than the Rest
Inbound efforts need to be constantly tested in order to maximize their efficiency. Seriously. Imagine creating what you thought was the world's greatest landing page only to discover that the colors you used drove people away. Ouch. Consider the following when testing your inbound methodologies: site and email optimization across multiple platforms, user experience, use of language,
It's Time to Succeed
You're on your way to succeeding in the inbound world, but there's a lot more to learn. The full guide covers a variety of topics including:
The planning stage.
The blog.
SEO.
Social Media.
The Website.
Email marketing.
Analysis.
It's time to take your inbound abilities to the next level, it's time to learn the Secrets of Successful Inbound Marketing.