5 Email Growth Hacks You Can Implement In Minutes
Last updated: March 25th, 2015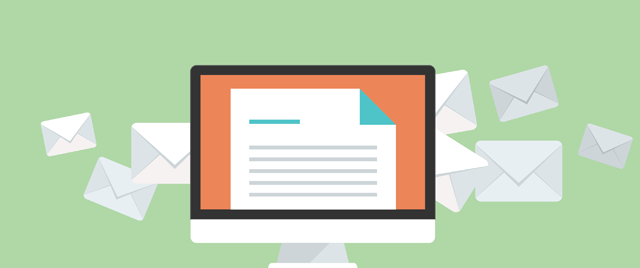 Every now and then you hear that email marketing is dead. But according to email marketing research, for every $1 spent on email marketing, the average return is $44.25. Now obviously your actual returns may vary, but a 44x return is a compelling counterpoint.
Email remains such a great way to connect with prospects and customers because it is:
Easy to personalize
Traceable in terms of whether people opened the message and clicked on the link inside
In terms of rapid growth hacks, email marketing can deliver long term solutions with repeat customers and referrals. Here are 5 ways to skip the experimental phase and make email marketing more effective in just a few minutes.
1. Offer value and regularly track your responses
A lot of your prospects want to say yes to your offer, but they never will unless you ask them to. When you have provided them with useful information through a blog or whitepaper, they will be inclined to give you their email to get more free advice. Just remember to regularly track your campaign's progress and response rates. You would be surprised how many small business owners and entrepreneurs neglect this because they simply have too much else on their minds.
2. Customize your addresses
This is one of the simplest, most powerful hacks of all because it takes less than 10 seconds. You probably have more than one person working at your company, so send different types of emails from different addresses. You can use actual employee addresses or create new ones that are campaign specific. It helps to make your correspondence feel more genuine as well as helping you A/B test different approaches.
3. Use the power of signatures and postscripts
Every part of the email message can be another chance for a conversion. Many people, even if they don't look at anything else, will check to see who the message came from. So your signature is a great way to remind prospects of what you do best or to point them to whatever is strategically important at the moment. For example, at PbS, we always make sure that our company signatures point to some of our latest and greatest whitepapers.
4. Make your subject lines click worthy
It's really easy to state what your email contains in the subject line, but that's typically not very exciting. Instead, start by asking yourself who is receiving your emails. Once you know what type of language your audience uses (e.g. casual vs. formal), aim to create subject lines which ask intriguing questions or tell a story. Take the time to create the perfect subject line because the rest of your email depends on it.
5. Offer social proof
Let people know how popular you are so that they will want to join a winning team. If you have a large subscriber count, include that number in your marketing materials. Otherwise, get active online to drive people to your subscription page by encouraging online reviews, putting out great content, and interacting with customers on social media.
Growth hacking is really a matter of efficiency. Global competition that is just a click away has created a need for speed in becoming profitable. Emails remain a great channel for securing a reliable audience who will grow to support and refer your brand, no matter what sort of business you're in. Use every tool in your marketing toolbox to keep bringing in those subscribers until your growth starts taking care of itself.
If you want to learn more about email marketing, be sure to register for our webinar series and download our email optimization checklist.

What you should do now
Whenever you're ready…here are 4 ways we can help you grow your B2B software or technology business:
Claim your Free Marketing Plan. If you'd like to work with us to turn your website into your best demo and trial acquisition platform, claim your FREE Marketing Plan. One of our growth experts will understand your current demand generation situation, and then suggest practical digital marketing strategies to hit your pipeline targets with certainty and predictability.
If you'd like to learn the exact demand strategies we use for free, go to our blog or visit our resources section, where you can download guides, calculators, and templates we use for our most successful clients.
If you'd like to work with other experts on our team or learn why we have off the charts team member satisfaction score, then see our Careers page.
If you know another marketer who'd enjoy reading this page, share it with them via email, Linkedin, Twitter, or Facebook.