InboundTO 25: Making Marketing Automation Humanlike
Last updated: April 17, 2015

Join us for InboundTO 25 as we unravel how you can make your marketing automation less robotic and more human-like. With so many marketing tools available to make our lives easier we tend to get lazy and forget how to talk to people like humans. This month's presentations are going to teach you how to automate your marketing to move your customers down the funnel, but do it in a humanlike way.
RSVP early to reserve your spot for the meetup. InboundTO charges a $10.00 admission fee.
Details
Date: Thursday April 23, 2015 
Time: 6:00pm – 8:00pm 
Address: BNOTIONS Head Office, 106 Front St E Suite 200, Toronto, ON M5A 1E1
Cost: $10.00 per person

April Guest Speakers
Francois Mathieu – Inbound Marketing Manager at Uberflip:
Francois Mathieu is the Inbound Marketing Manager at Uberflip, a content automation platform that allows you to manage content, place contextual call-to-actions, and measure performance – no IT required.
Presentation:
How to use marketing automation to qualify leads for your sales team – Presented by Francois Mathieu, Inbound Marketing Manager at Uberflip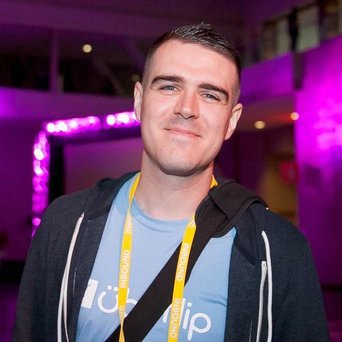 Joel Popoff – Marketing Director at Powered by Search:
Joel has over 4 years of marketing and entrepreneurial experience. His passion and talent for marketing automation has helped him grow Zoocasa's leads by over 3500 in just 6 months.
Presentation:
How to prevent customer churn with marketing automation – Presented by Joel Popoff, Marketing Director at Powered by Search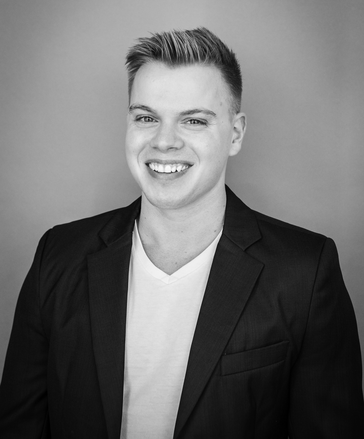 About InboundTO
Inbound Marketing Toronto (#InboundTO) is a monthly gathering of the most amazing digital marketers in Canada.
Are you always trying to generate better and more cost-effective leads? When was the last time you were truly happy with your marketing ROI? Are you sure you're not over or underspending on your digital efforts? How on Earth do you target the right prospects?
If any of these questions made you think about your state of your current digital marketing efforts then #InboundTO is the perfect meetup for you!
#InboundTO features Keynotes, Workshops, Discussions, Resources, and Events aimed at challenging and inspiring digital marketers to be the best they can be. If you didn't learn something at #InboundTO that you could've implemented immediately, you must not have been paying attention!
The meetup hosts DIgital Marketing experts, covering topics such as SEO & Local SEO, Social Media, UX, Design, Graphic Design, PPC, CRO, CRM, Content Marketing, and more.
Address: BNOTIONS Head Office, 106 Front St E Suite 200, Toronto, ON M5A 1E1

What you should do now
Whenever you're ready…here are 4 ways we can help you grow your B2B software or technology business:
Claim your Free SaaS Scale Session. If you'd like to work with us to turn your website into your best demo and trial acquisition platform, claim your FREE SaaS Scale Session. One of our growth experts will understand your current demand generation situation, and then suggest practical digital marketing strategies to double your demo and trial traffic and conversion fast.
If you'd like to learn the exact demand strategies we use for free, go to our blog or visit our resources section, where you can download guides, calculators, and templates we use for our most successful clients.
If you'd like to work with other experts on our team or learn why we have off the charts team member satisfaction score, then see our Careers page.
If you know another marketer who'd enjoy reading this page, share it with them via email, Linkedin, Twitter, or Facebook.