#InboundTO Meetup Recap: Killer Business Insights from Web Analytics
Last updated: August 16th, 2013
Yesterday's Inbound Marketing Toronto meetup featured presentations from Matthew Hunt (Search Engine Marketing Consultant at Small Business Online Coach), Troy Boileau (SEO & Inbound Marketing Specialist at Powered by Search), and James Standen, Founder & CEO of nModal Solutions.
In his work at Small Business Online Coach, Matthew Hunt helps small businesses gain visibility on the internet by using SEO, PPC, & social media marketing. At inbound marketing agency Powered by Search, Troy Boileau helps medium-sized businesses qualify, capture, and convert the highest value online traffic into new sales. At nModal Solutions, James Standen provide an easy to use, visual environment that lets companies of all sizes get at their data quickly, and deliver it in the format needed, with all the fixes in one place.
Sponsored by Powered by Search and BNOTIONS, the meetup was well received by the approx. 35 marketing professionals in attendance.


Here is Matthew Hunt's presentation on small business analytics:
Here is Troy Boileau's presentation on practical analytics and how we turn data into money for mid-size companies: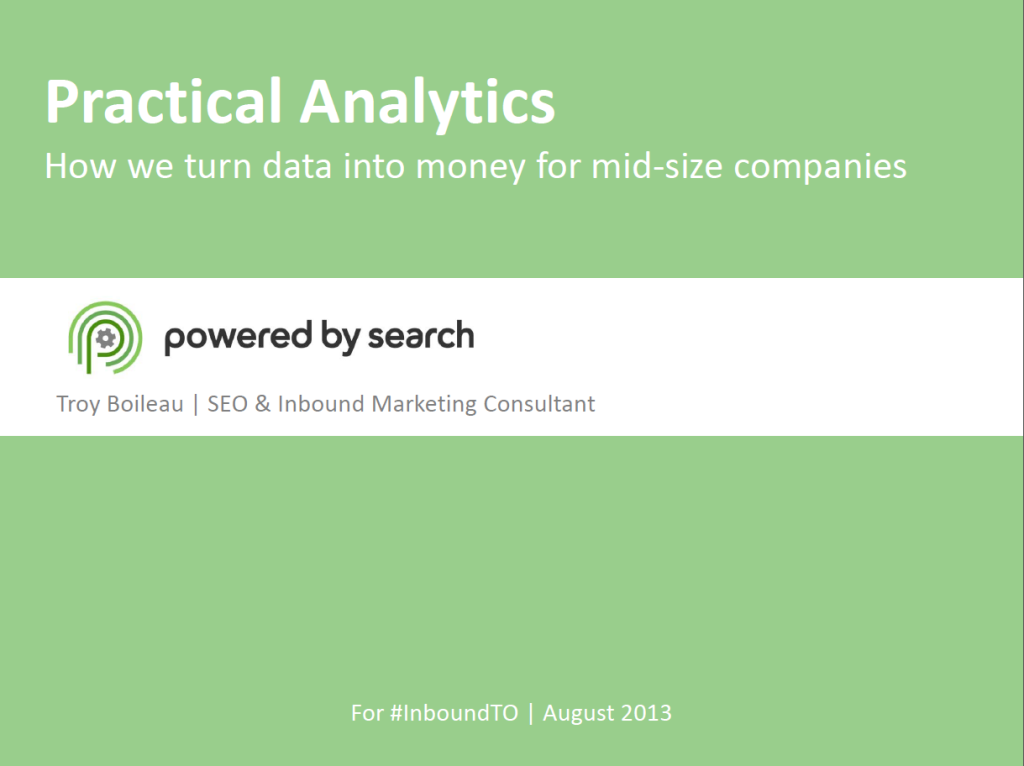 Here is James Standen's presentation on enterprise analytics: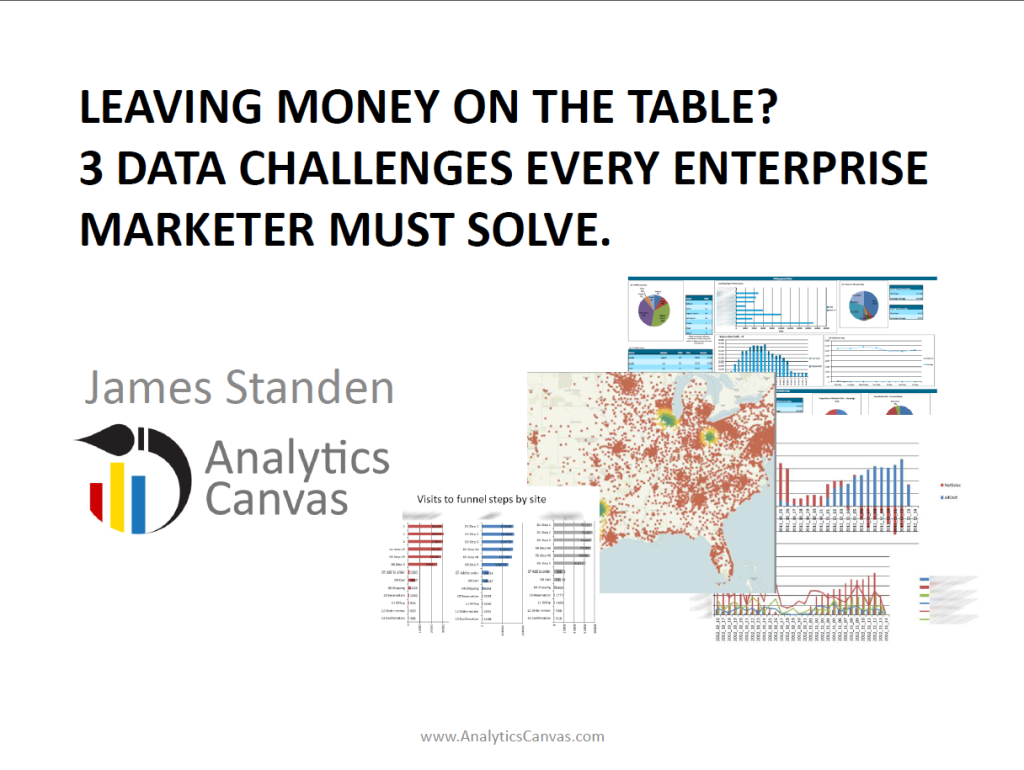 Join us for InboundCon, Canada's first inbound marketing conference, on Saturday, September 14 at the Centre for Social Innovation. We've got a great line-up of speakers and you'll get to connect with some of Canada's top inbound marketing thought leaders. Tickets are only $35 (a $60 discount) until Thursday, August 22. All proceeds will go to the Centre for Social Innovation, in support their entrepreneurship initiatives in the Toronto area.

Also join us for the next Inbound Marketing Toronto meetup, which will focus on How to Trend Your Brand for 2013. The two speakers that evening will be Lannie Le, Creative Director & Partner at Pixel Dreams, and Samuel Iannucci, Creative Director at Brand Surgeons. See you then!
What you should do now
Whenever you're ready…here are 4 ways we can help you grow your B2B software or technology business:
Claim your Free SaaS Scale Session. If you'd like to work with us to turn your website into your best demo and trial acquisition platform, claim your FREE SaaS Scale Session. One of our growth experts will understand your current demand generation situation, and then suggest practical digital marketing strategies to double your demo and trial traffic and conversion fast.
If you'd like to learn the exact demand strategies we use for free, go to our blog or visit our resources section, where you can download guides, calculators, and templates we use for our most successful clients.
If you'd like to work with other experts on our team or learn why we have off the charts team member satisfaction score, then see our Careers page.
If you know another marketer who'd enjoy reading this page, share it with them via email, Linkedin, Twitter, or Facebook.