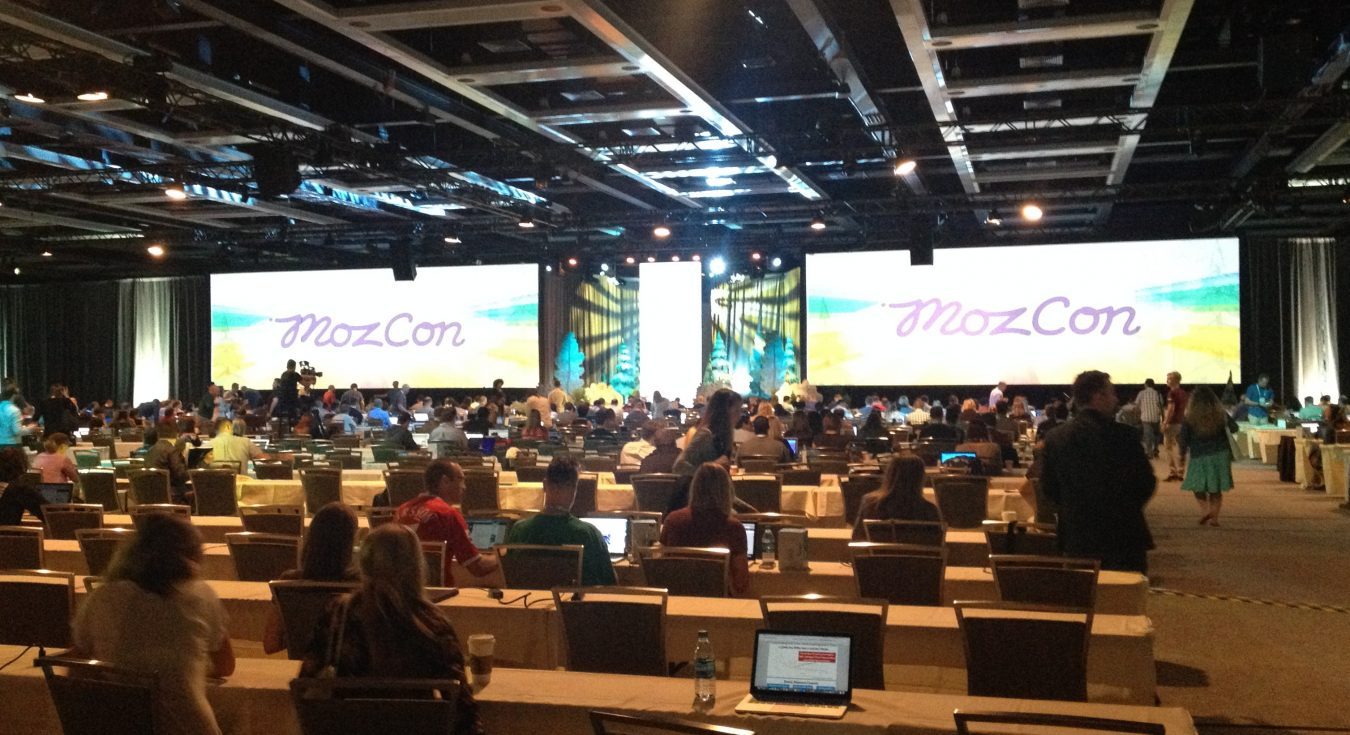 Last week I was lucky enough to attend MozCon in Seattle along with four other Powered by Search team members for the second time in three years! Without a doubt, both visits have been among the top experiences in my digital marketing career so far. The speakers are the best in the industry, and to be able to hang out with 1500 amazing digital marketers from all over the world is unforgettable.
The first MozCon I attended was back in 2013 and I remember taking a ton of notes but regrettably never found the time to share my experience. I didn't want to make that same mistake again so here are some key highlights and takeaways from this year!
By the way, I highly recommend picking up the videos when Moz releases them, but in the meantime you can find all the presentation decks here, and you can also read through the notes that some awesome people took throughout the conference as well!
Disrupt Yourself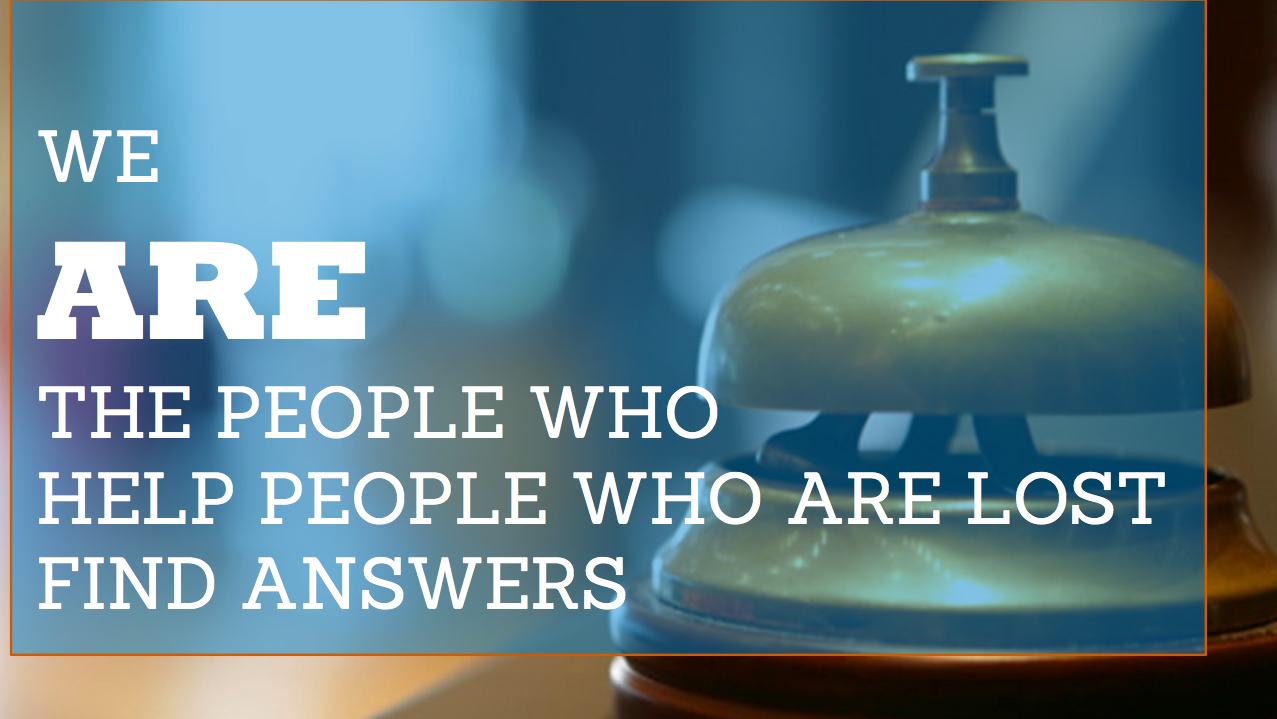 An underlying theme of several presentations was a call for digital marketers to disrupt ourselves before competitors and platforms get to it first.
Rand Fishkin kicked off MozCon by sharing how the culture of innovation in companies such as Facebook and Google are constantly changing the game to ensure their own survival. For marketers, that means that we have to continually adapt and innovate to keep up with the rise of social, apps, content, and personalized experiences in order to stay dominant. Simply put, we can't do the digital marketing of 5 years ago and survive today. (download presentation)
Wil Reynolds from Seer Interactive challenged us to disrupt ourselves by focusing on marketing for people. As digital marketers, it's our job to understand the buying behaviours of people and help them find what they've lost rather than trying to constantly stay a step ahead of an algorithm. (download presentation)
Basecamp's Mig Reyes encouraged us to 'burn our business cards' in order to break down barriers to innovation. We need to be willing to break things in order to learn, and embrace ugly things in order to grow. (download presentation)
The SEO of 2015 is not the SEO of 2010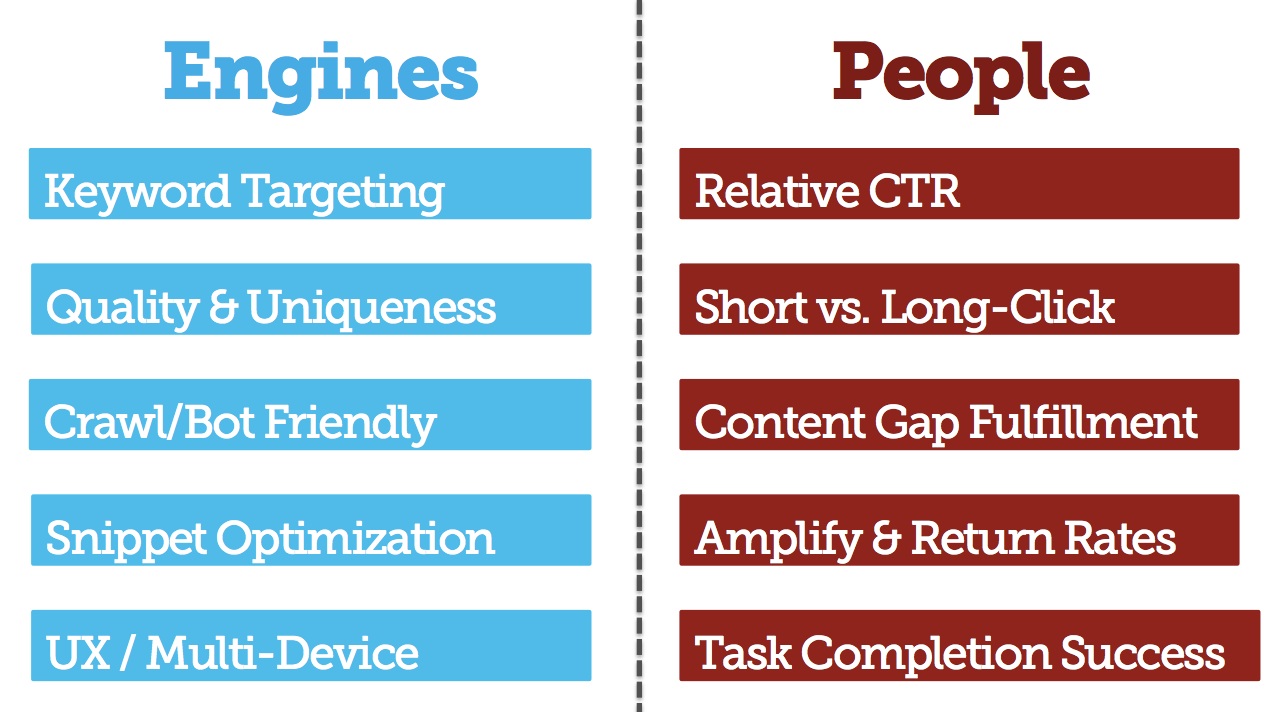 For digital marketers to remain effective in 2015 and beyond, we can't continue to rely on the strategies and tactics of 5 years ago. With search algorithms getting smarter, content marketing reaching its peak, and new ways for users to find what they need, we need to adapt and embrace the fact that we can not rely on what has worked in the past.
With Google ever-increasing the presence of the knowledge graph and featured snippets in search, it's quickly becoming a content platform in itself. Moz's Dr. Pete showed us how SEO may look in 2020 and how we can survive. Continuing on his talk from 2013 about the death of '10 blue links' in search results, this is another sign that we can't continue the old ways of SEO and remain successful. We need to be willing to build deeper and move valuable content, embrace mobile, and adapt to voice and question-based search in order to remain relevant even as Google transforms the SERPs. (download presentation)
Create 10X Content. Several speakers touched on the concept of '10X Content' as a strategy for breaking away from content fatigue and standing above & beyond competitors. The idea is to find what you want to rank for and create content that is 10 times better than the #1 competitor in order to have a lasting impact. Rank Fishkin created a curated list of 10X Content that you can see here!
'People' is a new dimension to Onsite SEO. Traditional onsite optimization including keyword targeting and technical best practices is now only part of the picture. In Rand Fishkin's keynote, he presented a 'People' dimension to onsite SEO and emphasized that focusing on factors such as click-through-rate, time onsite and the ability for search results to help a visitor achieve their goal is showing evidence of being a powerful ranking factor. As search algorithms get smarter with serving results that provide the most value to people, it's no longer enough to only optimize for technical factors. (download presentation)
The One-Size-Fits-All Web is Dead…and Lazy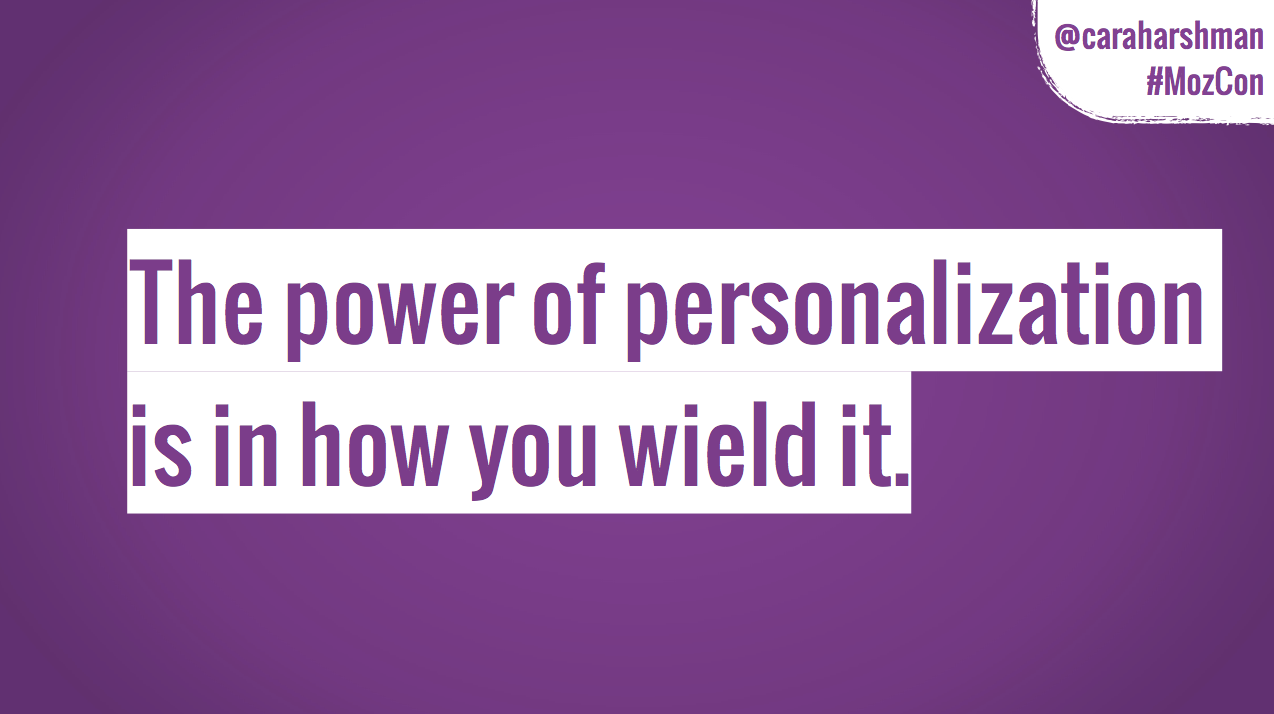 Optimizely's Cara Harshman and aimClear's Marty Weintraub drilled down into the power and value of online personalization. (download presentation)
Cara focused on personalizing a user's experience based on contextual, demographic, and behavioural factors. Some of her takeaways included:
Personalize a landing page based on the searcher's keyword as a powerful way to increase conversions.
Personalize calls-to-action based on if a visitor is a prospective buyer vs. existing customer; or if a user is logged in vs. not logged in.
Change the phrasing of button or body text to speak to specific personas, such as 'Request a Demo' for Enterprise prospects vs. 'Try it Out' for SMBs.
Follow-up with prospective buyers via email with exclusive discounts and resources to encourage a purchase decision.
Marty Weintraub
 touched on personalization from a remarketing perspective and delivered an enlightening and entertaining presentation about curating audience cookie pools to create highly focused remarketing lists (
download presentation
). These lists could then be leveraged across multiple search and social platforms to reach your most relevant audience for the lowest cost. Some takeaways from Marty's presentation were:
Psychographic targeting on Facebook allows you to create segmented lists that include your target persona's personality, values, interests, and income.
By placing several remarketing tags on a landing page you can build lists of non-converting visitors to retarget on more affordable and targetable platforms. For example, if you are bidding on an expensive keyword in AdWords, you can capture the non-converting visitors into to a Facebook retargeting list and then serve ads on Facebook specifically to your persona for a potentially lower cost.
Retargeting ads to potential customers that have high income ensures that you are reaching an audience that has the money to spend for your product or service. This immediately reduces the volume of unqualified leads and saves you money on clicks.
Dark Search and Social — Run Rabbit Run!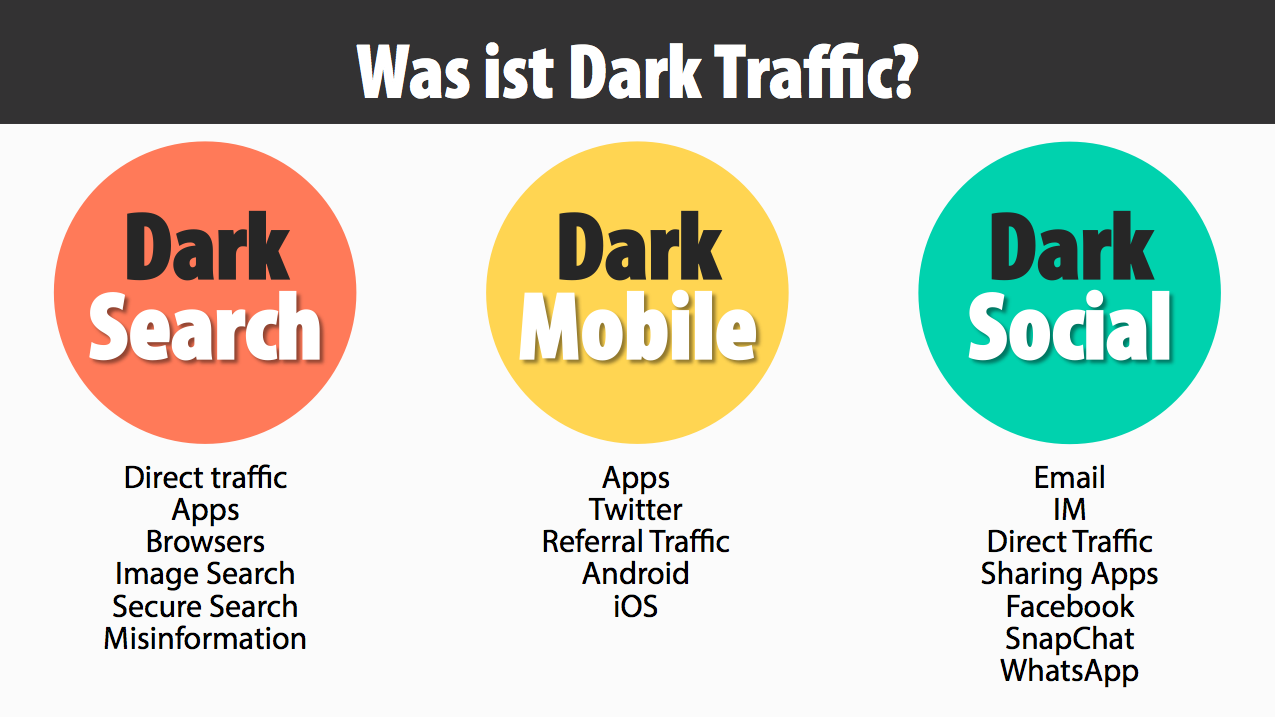 With 26 speakers over 3 days covering all disciplines of digital marketing it's very hard to pick a favourite presentation. But, the one that jumped out to me the most was a presentation on 'dark traffic' by Define Media Group's Marshall Simmonds. (download presentation)
A term coined by Alexis Madrigal, 'dark traffic' is any traffic that doesn't pass a referral string so you have no idea how a visitor arrived at your website. This can occur through search, social, and mobile, and instead of being attributed to the proper channels it gets bunched into 'direct.' In his talk, Marshall discussed the nature of 'dark traffic' and how we as marketers can dig into direct traffic data to find the search, social, and mobile attributions that we worked so hard to earn for our clients and businesses. Here are some key takeaways:
'Dark Traffic' can originate from several sources. This includes 'not provided,' HTTPS, browser and mobile operating system updates, and even uncategorized traffic sources such as instant messaging and mobile apps.
By digging into your analytics and intelligently filtering and correlating your direct traffic data you can discover the 'dark traffic' attributed to your digital marketing efforts. For example, filter out URLs that visitors are most likely to visit directly (such as your home page and pages that are most likely to get bookmarked), verify referral links against your social campaigns, and filter for new users to discover traffic that relates to your activities.
Browser and mobile operating system updates can mess up referral data. If you see a spike in direct traffic, see if it correlates with a recent browser update or release of a new version of iOS or Android. Referral strings may be temporarily misattributed with the update or Google may need time to catch up and recognize the new versions.
Facebook Insights only tell you part of the story. While Facebook's analytics capabilities are improving, it is not 100% accurate. Tools like Chartbeat can help you get a clearer picture of your social success.
The People of MozCon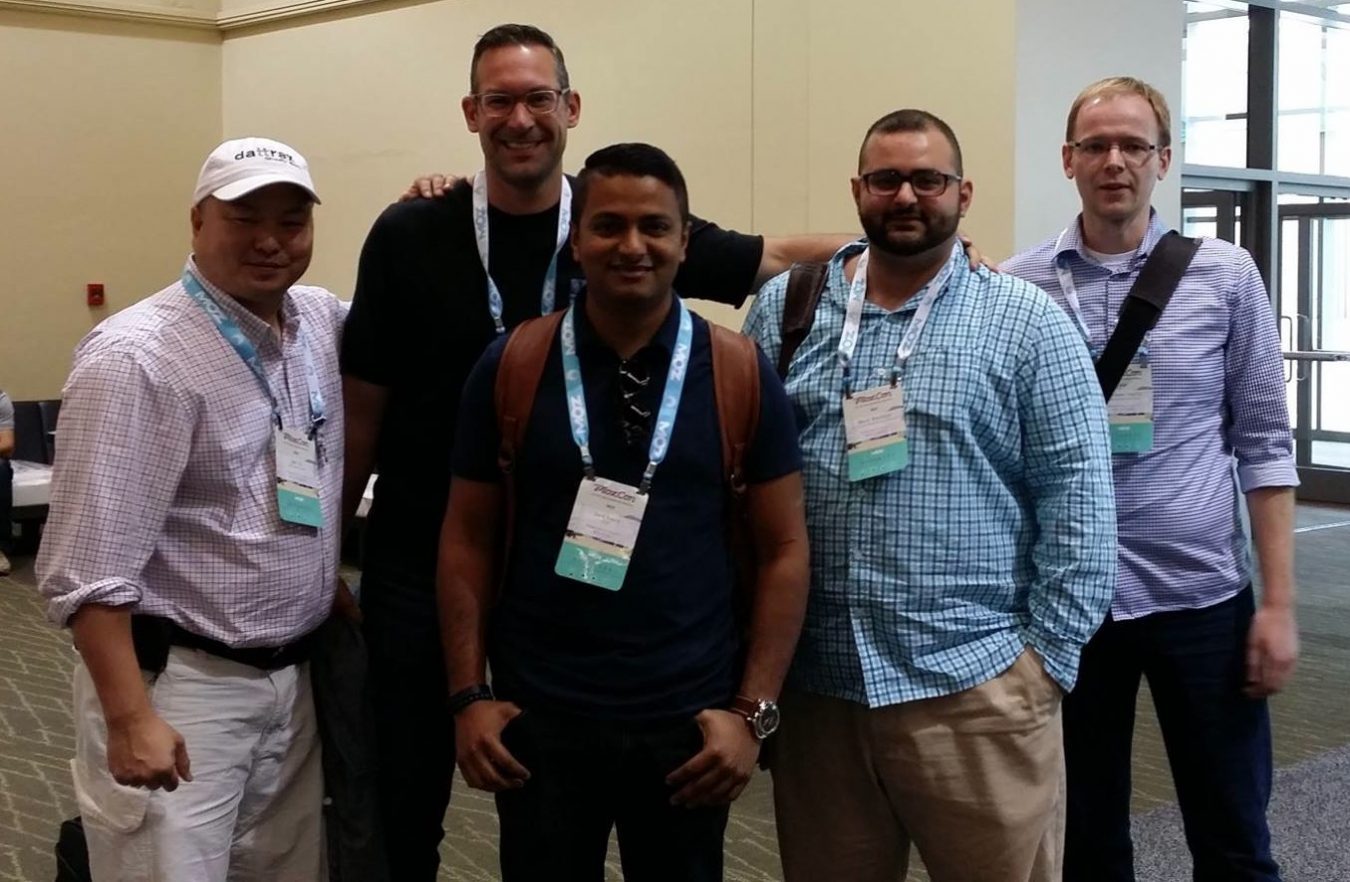 The 1500 digital marketers that descend on Seattle for MozCon every year are what make the conference extra special. I've found that whether you're a newcomer or an industry veteran, there's no better place to meet your peers, chat with the best names in the industry, and party with them too!
The digital marketing community is full of the most accessible and down to earth people you'll ever meet, and between the Pub Crawls and unofficial parties it brings together the entire experience of working, learning, and just having fun. I'm grateful every time I get to attend and am looking forward to making back again! Thanks Moz and everyone that I got to meet!