Doubtless you already know of Facebook's advertising opportunities, if not in detail then at least generally. Even if your own brand isn't on Facebook, you likely know from personal experience about the paid per click ads in the right side-bar, the promoted posts and the sponsored stories. That's one way to use Facebook.
There's another interesting way to use Facebook, and that's by promoting user engagement and interaction with your brand, rather than (or in addition to) displaying ads that are passively viewed and perhaps clicked on once in a while. By interaction with your brand, I mean more than just "liking" your page. Facebook can be a great channel of communication between you and your customers. And it doesn't have to be a formulaic exchange, either. You can get creative with your Facebook marketing campaigns.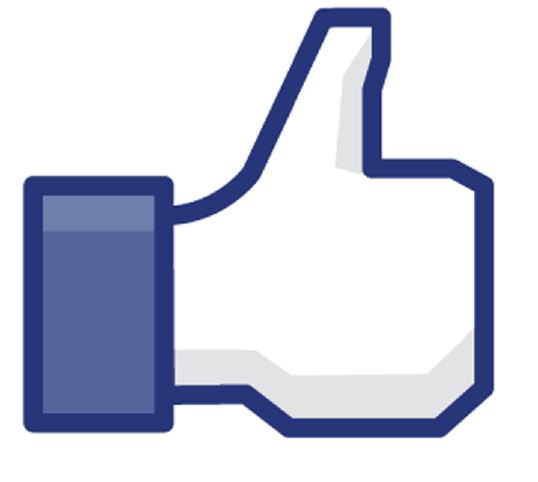 Below are five examples of incredible campaigns conducted through Facebook, either entirely or as part of a larger campaign. Downloading and reading The Marketer's Guide to Facebook is an excellent way to become Facebook-savvy, and with practice and imagination (or a little help) you'll be able to devise your own successful Facebook campaign.
1. Pepsi and the Like-powered vending machine
Pepsi designed a vending machine that dispenses a Pepsi can in exchange not for money but for a "Like" on Facebook. Users who have smartphones are required to like Pepsi's page and choose the kind of Pepsi they want. Then the machine dispenses their choice. For those who don't have smartphones, the machine incorporates a touch screen that allows users to log in to their Facebook accounts, like the page and choose their soda.
A "Like" in itself doesn't necessarily do a whole lot, but using Facebook to get people to physically interact with your product is a great way to promote brand engagement. Plus, handing out an essentially free Pepsi serves the function of handing out free samples, but instead of handing out products without being able to track who likes what, Pepsi was able to track who liked which kind of Pepsi, and access other consumer data through Facebook.
2. Oreo and the Daily Twist
For its 100th birthday in 2012, Oreo celebrated with its Daily Twist campaign. Each day over a 100 day period, from June 25 to October 2, Oreo produced one piece of content that related Oreo to current events and then posted it on Facebook. These pieces of content were creative and artful and generated a lot of conversation.
The team spent the morning finding out what major events were being celebrated or what topics were trending that day. They then conceptualized the content and another team produced the Oreo content for the day, which was pushed to Oreo's social media channels at 6 p.m.
The campaign had some great results:
Facebook fans increased by 1 million;
1.3 million Facebook shares, likes and comments as a result of campaign, meaning a 195% increase compared with the three months preceding the Daily Twist;/li>
1,472 shares per post on average, meaning a 280% share rate increase;
231 million media impressions.
https://www.youtube.com/watch?v=PkBys0l2wqE
3. C&A and the fashion like
Here's another great example of bringing social media marketing to the physical world. Starting from the premise that women like to get advice when they shop, C&A Brazil found a way to help women make their clothes shopping decisions. Rather than providing a single person's advice, like a sales representative who might have an agenda behind the advice, the idea was to provide the advice of a network of people, through Facebook, while in store.
The way it worked was that the C&A page displayed the in-store items and visitors to the site "Liked" their favourite items. In store, the clothing hangers displayed the number of likes a particular item got, so that customers could choose the most popular items, or, I suppose if they were feeling contrarian, the least popular items.
Did it work? I would say so:
The campaign reached 8,800,000 people;
1,000 new Facebook fans per hour;
Part of the collection sold out in a single day.
The great thing for retailers about a campaign like this is that by showing the popularity of an item, you can help sway undecided customers who might otherwise have put the item back on the rack.
https://www.youtube.com/watch?v=TyWQrmiRoLE
4. Grey Poupon and the exclusive Facebook page
This is one of my favourite examples of Facebook campaigns, because it's creative, counter-intuitive, and effective. And it made mustard cool. The mustard brand Grey Poupon returned to the marketing scene after decades of silence and wanted to position itself once again as a product of taste. They struggled to find a way to do that, given that the internet was, according to them, "a cesspool of crudeness." So they took to Facebook and created the Society of Good Taste.
Instead of simply asking fans to Like the page, would-be fans had to submit an application to like the page. The applicants' profiles were then reviewed to see if they met Grey Poupon's high standards for being a fan. Factors considered included number of likes, quantity of friends, quality of check-ins, and proper use of grammar. Applicants received personalized feedback, and only those in the top percentile were admitted to the fan page. The rest had their "Like" rescinded and were asked to clean up their profile before applying again.
Those who made the cut got access to exclusive offers and some classy prizes, like a gravy yacht or a chauffeur for a weekend. 34,714 applications were denied. But let's take a look at the rest of the results the brand achieved:
Gained the attention of the New York Times and other high profile news outlets;
100 million total impressions, by using only a Facebook page;
Since becoming the world's most discerning Facebook page, the page fans increased by more than 3,000%.
5. IKEA and the Facebook showroom
This is an old one but an effective one. In the fall of 2009, a new IKEA store opened in Malmö, Sweden. The opening campaign was designed to engage people and extend the store beyond its brick-and-mortar premises. So the store took to Facebook and took advantage of one of the social network's most popular features: tagging.
A profile was created for the store manager, Gordon Gustavsson, and twelve pictures were posted to his profile over two weeks. The pictures were of IKEA showrooms, essentially creating an IKEA catalogue on Facebook. The next step was to give it maximum reach. Once a picture was posted, people had to tag their names on a product, and the first person to tag a product won the product.
You can imagine the kind of ripple effect it would have if people are tagging themselves to products and these pictures are showing up in their friends' news feeds. Those people are then finding out about the contest and start tagging themselves, and so on, spreading the pages to thousands of poeple. IKEA got its customers to personally promote the brand, which is an excellent strategy considering 70% of consumers in the US and 61% in Europe trust brand recommendations from friends and family (according to Forrester.com).
Conclusion
An idle Facebook brand page that passively and slowly accumulates "Likes" isn't very useful. Fortunately, there's so much more that you can do with a Facebook page, and once you know the Facebook basics, best practices and pro tips for brands, you'll be able to devise your own epic campaign.
Download The Marketer's Guide to Facebook to get started and who knows, maybe one day your own Facebook campaign will be featured in a "Best of" blog post!
The Marketer's Guide to Facebook whitepaper was written by Karen Yu.