Technical SEO Services for B2B SaaS: Our Process and #1 Learning
Last updated: April 17th, 2020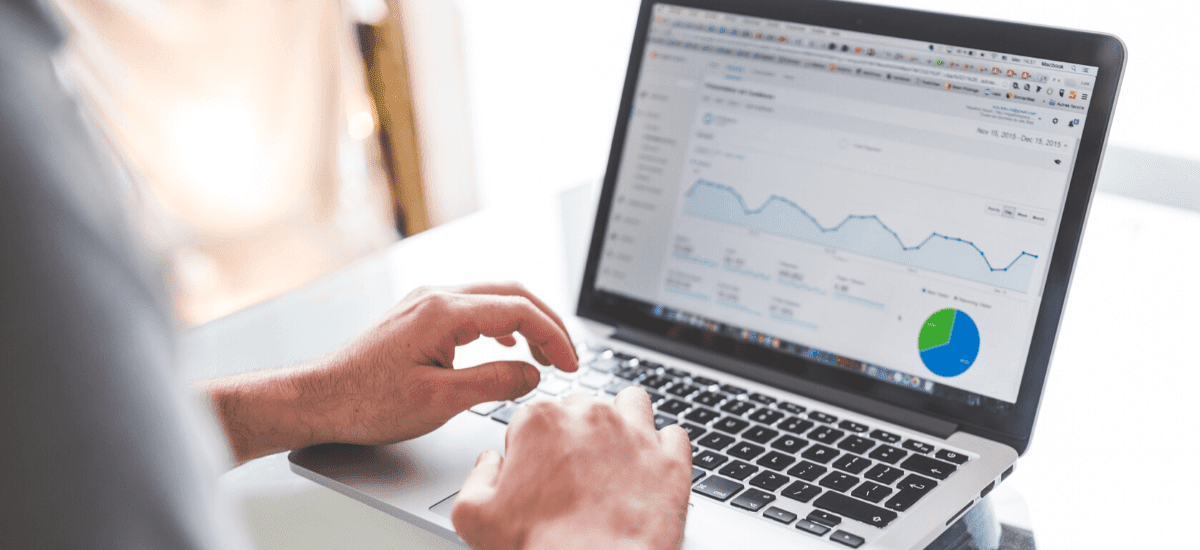 For many of the B2B SaaS companies we work with, the technical side of search engine optimization (SEO) takes a backseat to the other, more commonly understood areas of SEO like content marketing or doing backlink outreach.

And who can blame them? The language and process of doing technical SEO is, well, technical.

Often companies go along paying minimal attention to it until one of two situations comes up:
They're doing a website migration and they want to maintain their SEO health through the transition
Their content begins tanking in the SERP rankings for an unknown reason and they suspect it could be a technical issue
It's at these stages we've worked with dozens of SaaS companies to retain or improve the technical health of their websites. In some cases, their technical health is decent — a score of 75+ out of 100 for example. But in others, technical health might be in the 50's or lower and having significant adverse effects on their ability to bring in organic traffic.
The core of the problem is that companies tend to take a reactive approach to technical SEO. Something has gone wrong, and now they need to fix it. Especially for established websites that have many pages, this is where companies can find themselves in a daunting situation and a deep hole to climb out of.
The alternative is to take a proactive approach of doing periodic technical health checks and preventative maintenance. In this article we'll cover two client examples to portray the challenges that come up when technical SEO is neglected, and how simple technical fixes can drive key web pages to the top of the search rankings. Then we'll wrap up with our areas of focus for helping B2B SaaS companies improve technical SEO.
If you've been putting in the work to improve your SEO and your progress has been stagnant or declining, you can schedule a Free SaaS Scale Session to learn more about how our SEO team can help you start driving results from your efforts.
Client Example #1: The Impacts of Neglecting Technical SEO
In May of 2019 we did a consulting project for a large SaaS company who was doing around 100 million dollars in annual recurring revenue. Our goal was to figure out why their website wasn't achieving it's potential in organic search results, and provide recommendations for improving their efforts.
We performed an SEO audit for the 3 core pillars that make up our SEO strategy for SaaS (Technical, Content, and Link Building). And then we assigned a health score to each pillar:
In our site audit, we found a number of technical issues that resulted in a score of 55% for technical site health. The impacts of this were limiting a lot of their core content from reaching the first page of Google. Our key finding was the need to improve their site's crawl health.
Here are the specific issues we identified and the recommendations we made:
We identified URL duplication in their XML sitemap files. This was negatively impacting the ability for search engines to crawl their entire website successfully. We recommended removing duplicate sitemaps.
A previous website migration had resulted in a high volume of redirect chains, which negatively impacted the ability for search engines to reach key final destination URL's. We recommended reducing the length of those redirect chains to 0-2 'hops.'
A full crawl map uncovered multiple cases where redirects were pushing core URL's as deep as 4 levels down in their website hierarchy. We recommended optimizing their information architecture so that core content was no more than 2-3 levels down in site hierarchy, and not impacted by redirect chains.
This consulting project was a good example of how, especially for large websites like theirs (~10,000 pages), neglecting technical SEO can present significant challenges and adverse effects.
For example, consider this crawl map of their site:
If they were taking a proactive and preventative approach to maintaining technical SEO health, they could have avoided ever ending up in this situation. Cleaning up their information architecture at that point was going to be a huge project — but if they didn't do it, it would continue to adversely affect their organic search performance.
For many companies, these are the types of situations they end up in when they build without technical SEO in mind. To demonstrate the positive impact that technical SEO can have when it's done proactively, let's look at another project we worked on for a long-time client.
Client Example #2: How Proactive Technical SEO Fixes Can Positively Impact KPIs
This client makes a SaaS product that helps contractors better pitch their project plans to prospective customers — which can include both residential and commercial.
In this case, we were working with them on a longer term basis rather than doing a discrete project. As part of our SEO services, we were performing a technical health check and looking for areas that could improve their overall results from SEO.
While looking through data in Google Analytics and Google Search Console, we discovered that multiple pages were showing up for a particular high-value search term, and ultimately the pages were competing against each other and bringing overall rankings down.
Here you can see the data for the four competing pages:
The primary page for the target keyword was hovering around the bottom of page two or top of page three in search results. It was still receiving occasional clicks despite it's position and it was doing far better than the competing URL's which were hanging around pages four and five of the SERPs.
The problem was that instead of the primary page receiving all of the authority when it performed well for that search term, some of the authority it should have been receiving was being sifted away by the other URL's.
The solution was to apply canonical tags to their competing URL's so that when search engines came across the competing pages, rather than giving those pages the "credit," they would give credit and priority to the primary page. As a result, the primary page climbed up the rankings and onto page one of Google within a period of three months, and it remains in position one to this day.
This case represents the types of significant opportunities you can find when you're periodically doing technical SEO, and it's a big part of the SEO services we offer to B2B SaaS companies.
Our Technical SEO Services for B2B SaaS
Our process for doing technical SEO includes investigating four key areas of your website:
1. Is It Crawlable by Search Engines?
A website that's technically healthy is structured so that Google or Bing's "crawlers" can look at all of the content or code on your website and analyze it.
In this step we look at the health and "cleanliness" of your website's information architecture (as described in the first example above) and sitemaps. And we have a number of tools that we use to improve crawlability and reduce errors, including:
The effective use of robots.txt
Implementing crawl rules
Increasing internal linking
Updating sitemaps
2. Is It Indexable by Search Engines?
Indexing, different from crawling, is another essential element of technical health that ensures search engines can effectively access and render your content so that they can gauge its relevance for inclusion in search results.
In this step, we work to implement appropriate uses of:
Caching
Javascript/Dynamic Rendering
Canonical tags
Redirects
3. Is It Secure?
Lapses in security and encryption erode the level of trust that search engines — and users — place on your website, which can risk limiting visibility in results. In this step, we work to ensure your site meets SEO best practices in security, such as HTTPS.
4. Is It Fast?
Website performance, particularly speed, is a key factor for both user experience and search engines when determining the quality of a website. You can have really high-quality content on a given topic, but if your page load speed is too slow, search engines will respond by favoring other pages in search results.
The number one culprit that slows down websites is large images, so we'll do image compression in this step to speed things up. In addition, there are a number of other tools we'll use to speed up your website including:
Increasing mobile friendliness
Minifying JS/CSS
Caching
Implementing a CDN
Our #1 Learning: Proactive Technical SEO Beats Reactive Technical SEO Every Time
There's a saying in the SEO world. It goes something like, "The best time to start SEO was 5 years ago, the next best time is now." If you haven't been paying much attention to technical SEO, this is especially true.
As you've seen, waiting until something goes wrong can result in some real headaches and wasted time. Alternatively, taking a proactive approach can allow you to:
Spot opportunities you didn't know were there
Build a technically sound foundation to set yourself up for future success
And both of these advantages are what we focus on in our SEO work at Powered By Search.
If you'd like to speak with one of our SEO experts about how we can help you grow your business through SEO, schedule a Free SaaS Scale Session.
What you should do now
Whenever you're ready…here are 4 ways we can help you grow your B2B software or technology business:
Claim your Free SaaS Scale Session. If you'd like to work with us to turn your website into your best demo and trial acquisition platform, claim your FREE SaaS Scale Session. One of our growth experts will understand your current demand generation situation, and then suggest practical digital marketing strategies to double your demo and trial traffic and conversion fast.
If you'd like to learn the exact demand strategies we use for free, go to our blog or visit our resources section, where you can download guides, calculators, and templates we use for our most successful clients.
If you'd like to work with other experts on our team or learn why we have off the charts team member satisfaction score, then see our Careers page.
If you know another marketer who'd enjoy reading this page, share it with them via email, Linkedin, Twitter, or Facebook.