Building an Engine for Predictable Growth: How We Help VC & Private Equity Firms Generate Better Returns on Their B2B SaaS Investments
Last updated: July 6th, 2021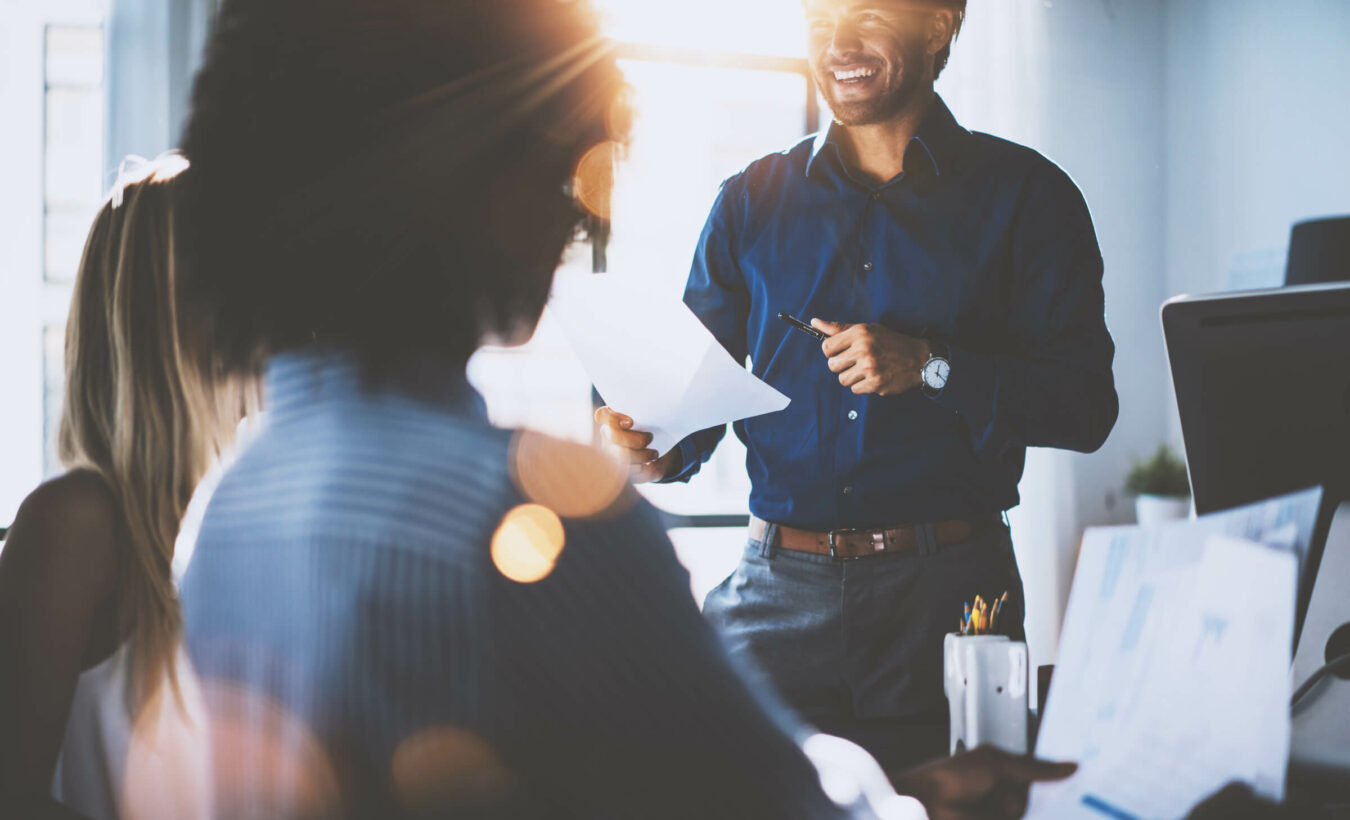 For growth private equity firms, there's often a gap in time between when they acquire a company and when it begins to grow rapidly.
The overarching problem they consistently face is: that gap in time is too long.
Growth private equity firms typically have no more than five to seven years to exit their portfolio companies for a profit. They work with tight timelines, and too often their companies are slow to reach a point of sustainable growth.
Why does this gap exist?
Because the B2B SaaS companies they acquire have often grown through sales or channel partnerships, and they haven't developed a foundation for marketing yet.
The usual playbook in growth private equity is to hire new executives and work with them to build in-house marketing teams. But finding the right people to work with is difficult and time-consuming. And mis-hires happen all the time.
Even if they get hiring right, the new in-house marketing organization has to build the systems for their marketing operations from scratch. In many cases, they also have to develop entirely new positioning to differentiate themselves.
As a result, the gap between acquisition and growth continues to widen, and their portfolio companies fail to meet their year-over-year growth goals.
To close this gap in time between acquisition and growth, more growth private equity firms have been looking to Powered By Search. For every $1 invested in our consulting fees, we drive $5 to $15 of annual recurring revenue on average.
Those results have yielded demand for our services from B2B SaaS portfolio companies backed by some of the most prominent firms in private equity and venture capital including:
J&F
Dragoneer
JMI
Barclay
JP Morgan
Relay
Sumeru
OpenView
HKW
Charlesbank
TA
Summit
In this article, we're going to share why growth private equity firms trust us to generate predictable growth for their portfolio companies. You'll learn how we:
Approach marketing in the context of business-level strategy
Forecast the impact of marketing on revenue by helping you understand the leading indicators of growth
Communicate and measure our results in language you and your board both understand
But first, let's examine 3 scenarios in which we best serve growth private equity firms.
Are you a principal or a partner at a growth private equity firm? Do you need to shortcut the path to growth of one or more of your portfolio companies? Connect with us to explore how we can deliver predictable growth for your portfolio co's.
3 challenging scenarios growth private equity firms face (and how we're positioned to help)
PE firms face different problems depending on the stage they're at in the investment cycle of any given portfolio company. The three scenarios we most commonly see are:
Demonstrating meaningful progress in the first 12 months of an acquisition
Halfway through the investment cycle but the company is lagging behind in growth
Nearing sale and concerned about ROI
Below is a look at each of these in detail:
Scenario #1: They want to demonstrate meaningful progress in their first 12 months after an acquisition
Often, PE firms who hire us have just acquired a company and started making changes to the management team. Their goal is to set the company up for growth in the first year of their investment.
Most private equity firms struggle to make this happen because of how much time it takes to hire for certain roles. Some roles, like a CMO, can take up to six months to fill.
That's before the minimum three months of onboarding to get that new executive up to speed.
To help new hires shortcut their learning curve, we provide in-house teams with a 100-day plan that they can use to hit the ground running. It helps to:
Guide new portfolio companies to begin making progress towards growth immediately
Provide a point of reference for executives and boards to discuss during their monthly or quarterly meetings
This plan includes everything they need to know from a demand gen perspective. Having this in place prevents them from needing to design an overarching strategy. It's based on our Predictable Growth Methodology and leans on the key principles of our B2B SaaS marketing strategy.
Some of these principles include:
Customer-Channel Fit: How to find the right channels for transforming prospects into paying customers.
Customer-Content Fit: How to communicate your positioning in content that compels prospects to sign up for your company's offers.
Journey-Offer Fit: Aligning what you offer to customers based on where they are in your company's sales funnel.
Think of us like a fractional CMO. We've already made the mistakes new hires will make in their first six to 12 months — and we are experts in avoiding them. As they get started, we'll steer your in-house team clear of what not to do.
Scenario #2: They're halfway through your investment cycle and they're behind in trajectory
In this situation, PE firms are in year two or three of their five-year window. They're facing one or more of the following challenges:
They're not hitting their growth goals and they aren't sure why
They've tried different growth strategies that haven't worked
They've made mis-hires, perhaps including an executive change or two
The time they have to work with is dwindling and they can no longer afford to make mistakes with strategy or hiring.
At this stage, most private equity firms accept that it will take a mix of both in-house and outside expertise. So they seek out an agency with proven systems in place that provide structure for growth.
When working with companies in this position, we help them:
Implement proven systems that we've scaled for other B2B SaaS companies
Bolster their in-house resources by providing access to sophisticated marketing expertise
Have a second set of eyes on their initiatives by offering access to a team of experienced marketers
Identify any blind spots their in-house teams aren't seeing so that we can set their growth trajectory on the right track
There's no need for your in-house team to rebuild or reimagine those systems because we'll already have them in place.
Scenario #3: They're nearing sale and they're worried about ROI
In this scenario, they're typically less than 18 months from putting a company up for sale. Most growth private equity firms and the C-suite operating the portfolio companies in this scenario worry that they're not going to receive the multiple they need to get an adequate return on their investment.
This situation is similar to scenario 2, but the pressure is much higher. To get the multiple they want, it's important that they show the company has traction and a bright future ahead after it's acquired.
Our key focus for helping companies in this position is to uncover the exact roadblock in their demand gen process and work on fixing that first. We provide their in-house team with an actionable plan and use a coaching scorecard to track and accelerate weekly progress.
By focusing on the most impactful things they can do to achieve growth quickly, we help firms get the most out of their marketing efforts in the final stage of their investment.
Why growth private equity firms trust and hire us
From ESW Capital to JMI and Sumeru, we've been able to jumpstart growth on behalf of a variety of firms and their portfolio companies. There are a handful reasons why they turn to us, including:
Our exclusive focus on B2B SaaS
Our approach that tackles strategy first, and tactics second
Communicating and measuring results in terms they understand
Providing predictable forecasts for growth
Let's examine each one in further detail:
Reason #1: Exclusive focus on B2B SaaS
There are tons of digital marketing agencies out there who serve many different verticals. To name just a few:
Brick and mortar retail
Big brand retail
eCommerce
Service businesses
SaaS
Depending on your industry, hiring a generalist agency that serves a variety of verticals can work fine. But this isn't the case for B2B SaaS.
Why?
Because there are fundamental differences between how B2B SaaS products are marketed compared to other types of businesses. When you work with a generalist agency, it's very rare that they understand these. They often apply the same tactics they use in other verticals to SaaS businesses, and their results suffer significantly because of it.
We see this all the time. For example, a new client will onboard with us for PPC, and when we go into the ads manager of a specific channel, we'll see the structure of their campaigns are indicative of a typical eCommerce strategy. And there will be a ton of inefficiency and wasted ad spend because of it.
So what are some of these core differences in marketing B2B SaaS products?
1. Purchasing behavior
First, there's a difference in purchasing behavior between B2B buyers and
buyers for other kinds of business. There are more decision-makers and influencers in B2B SaaS. This results in a variety of objections that need to be addressed through tailored messaging.
For example, telling the end user of a product that their lives will be simpler and more productive is great. But the finance and ops teams in the organization need to be assured that your product isn't going anywhere and that the data the end user puts into your product is secure.
2. The B2B SaaS financial model
Next, there's nuance to consider in the context of a B2B SaaS company's financial model. Most agencies don't think about recurring revenue and associated metrics like payback periods, lifetime value (LTV), or customer acquisition costs (CAC). This often leads them to prescribe strategies that are misaligned with a company's business goals — and in the case of PE firms: the overall portfolio growth.
Through our experience, we've learned that the chief problem is misalignment between SaaS marketing strategy and the goals of a business.
For example, while it might be attractive for the marketing team or an agency to deliver ever increasing numbers of new users in order to hit performance targets, the business only grows when the net retention is positive. It's less of a shiny object — but pumping new customers into a leaky funnel is a really poor strategy when it comes to growing a business.
Strategy ensures that tactics through PPC or SEO reliably hit the targets that a company wants.
Continuing our net-new vs net-retained example from above: if PPC and SEO investment yields 1000 new customers, but only 100 are retained, the ROI is extremely unlikely to be positive.
That's why a marketing strategy has to be focused around finding best-fit prospects vs. just finding new prospects. Tactical thinkers focus on numbers alone — strategic partners like us think deeply about the relationship between numbers and quality.
3. A unique buyer ecosystem
Finally, there's the buyer ecosystem to consider. There are review websites like G2 and Capterra that impact the B2B buying process. The pages that matter to decision-makers, like pricing and competitor comparison pages, also have nuances that generalist agencies fail to account for. In particular, both of these pages need to be more focused on the alignment of value propositions and positioning with pricing.
These are the intricacies that we've come to understand through focusing solely on B2B SaaS. The decision to narrow down has enabled us to accumulate a series of demonstrable and repeatable results.
It's also allowed our expertise to compound on itself. Working in B2B SaaS for over a decade has enabled us to develop insights into key marketing questions that companies want answers to like how much a demo should cost for an enterprise business.
Reason #2: Strategy first, tactics second
Most agencies tend to focus on channels and tactics. Rarely do they step back and ask how those channels and tactics connect and work together. They're not asking questions like:
Have we found the optimal customer-channel fit?
Is Facebook PPC even the right channel for this business or would LinkedIn be better?
For example, channel-specific agencies sell their expertise in direct response performance marketing. But agencies who specialize in SEO or PPC aren't hard to find. It's much more difficult to find agencies who connect the dots between these channels from a strategic perspective.
They're also not thinking about messaging and positioning. But without these two cornerstones, no SEO or PPC ads in the world will ever work. Still, many agencies fail to address these issues and become fixated on tactics that waste budget and generate few results.
At Powered By Search, this is where we begin. Our process starts with nailing your positioning and messaging. We don't move forward on implementing strategy until these elements are precise.
Once they are, then we start tackling execution and building your demand generation flywheel. At this stage we will:
Architect your website with the pages that matter most from an SEO perspective
Test PPC channels to find optimal customer-channel fit.
Develop a content strategy that fulfills both customer-content and journey-offer fit.
Once launched, the demand gen flywheel will enable your company to generate qualified leads consistently.
Reason #3: Measuring and communicating results in language you and stakeholders both understand
Most agencies report on metrics that have little to do with business impact. For example, they'll report on metrics like click through rate (CTR) and landing page views. But these are disconnected from the business and financial metrics that PE firms and their boards care most about.
If you have a CEO or board member in a meeting, being able to communicate that their marketing investment will lead to a specific result in a narrow time frame is what they want to hear. But most agencies speak in terms that sound like a foreign language to you and your stakeholders.
When speaking with clients, we communicate progress based on which stakeholders we're speaking to. If it's the board or executives, we'll focus on financial-level metrics like LTV, CAC, and payback periods. But when we're speaking with your in-house marketers, we'll focus on metrics like CPC and CTR.
Unlike most agencies, we look at our work relative to the impact (and actions) they drive. For growth private equity firms and the portfolio companies they're investing in, that means connecting our effort directly to results such as demos, trials, and purchases.
Reason #4: Providing predictable projections of growth
Most private equity firms have a perspective on their portfolio companies that's focused solely on the rearview. Balance sheets, profit and loss statements, and price-to-earning ratios are the value indicators they're most familiar with.
But these lagging indicators only paint a picture of what a company has achieved up until it was acquired.
What's needed is a way to look into the future with confidence that their companies will have positive cash flow.
This is a challenge because most agencies aren't able to create such forecasts that justify their work.
We can help you understand the leading indicators of value for your portfolio companies. We can demonstrate and quantify how factors such as brand, content, and share of voice can lead to revenue and profit down the line.
For example, we develop marketing ROI forecasts for PPC by following three simple steps:
Step 1 – Benchmarking KPIs: When we first start working with clients, we test different paid channels for customer-channel fit over the course of 90 days. This allows us to set baseline rates of performance.
Step 2 – Quarterly KPI forecasting: Once those first 90 days of data are in our hands, we can generate a forecast of leads and customers a company can anticipate in the next quarter. This figure is based on what a client plans to spend and the averages of the key performance indicators from the previous quarter.
Step 3 – Calculating expected ROI: We look at the average lifetime value of a customer to determine a probable return of investment.
As decision-makers who are used to seeing balance sheets and profit and loss statements all day, we know that you hate when marketers say: "it depends". That's a very common excuse you'll hear from marketers who are afraid of being held accountable for their work.
We're willing to say that if the data we've collected is true, our strategies will drive certain results based on how much budget you invest.
What do your portfolio companies need at this stage of your investment cycle?
Hiring the best managers and marketers in-house is the typical playbook that growth private equity firms follow. It works but it's difficult to execute. Make the wrong hire and you lose time that sets you back in your projected timeline.
If you're a principal or partner at a growth private equity firm, you don't have the luxury of time. You have at most a five-year window to generate a return on your investment, which means it pays to shortcut the learning curve.
At Powered By Search, we have a systematic approach to B2B SaaS marketing that allows us to help private equity firms demonstrate growth both today and tomorrow. We've honed this system over the course of years with dozens of clients.
We know which levers to pull when it comes to marketing, which has resulted in our clients adding millions of dollars in ARR every single year. You won't waste time making mistakes because chances are we've already made the same ones and learned from them.
We optimize the work we do to deliver the outcomes that matter most for your portfolio companies. These are results like increased demos and trials, not vanity metrics like increased traffic or engagements.
If you're ready to take the next step, then sign up for a free PE portfolio consultation. We'll diagnose the current state of your companies to identify what's working and not working. You'll walk away knowing with great certainty what you can accomplish in the next six to 12 months.
What you should do now
Whenever you're ready…here are 4 ways we can help you grow your B2B software or technology business:
Claim your Free SaaS Scale Session. If you'd like to work with us to turn your website into your best demo and trial acquisition platform, claim your FREE SaaS Scale Session. One of our growth experts will understand your current demand generation situation, and then suggest practical digital marketing strategies to double your demo and trial traffic and conversion fast.
If you'd like to learn the exact demand strategies we use for free, go to our blog or visit our resources section, where you can download guides, calculators, and templates we use for our most successful clients.
If you'd like to work with other experts on our team or learn why we have off the charts team member satisfaction score, then see our Careers page.
If you know another marketer who'd enjoy reading this page, share it with them via email, Linkedin, Twitter, or Facebook.