How to Announce New Features for Your B2B SaaS Product (and How Not to)
Last updated: April 28th, 2021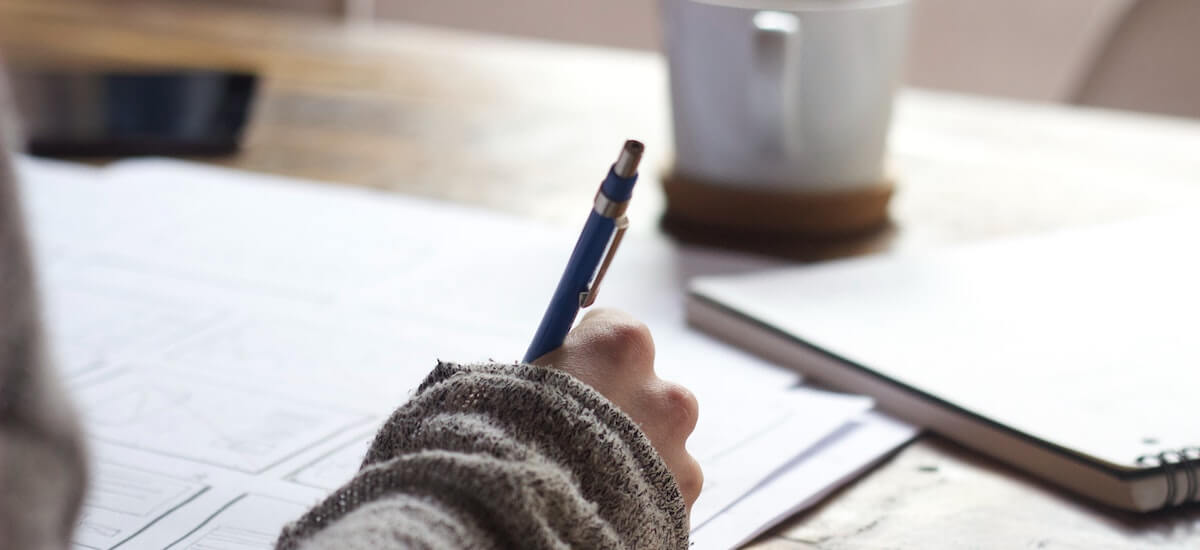 Your company blog might seem like the logical place to announce new features. But doing so often causes more harm than good.
Whether you're a startup or an established B2B SaaS company, products are never static and features shift over time.
Some shifts happen through a series of pivots; others result out of slow and steady development.
The only constant is that change is inevitable.
When companies post feature announcements on their blog, it's not long before they become outdated. When prospects read their blog, it's unclear which features are current and which are old.
This dilutes the positioning that they've worked hard to frame. That often harms conversion rates for their trials and demos.
And this is just one of a handful of negative effects that blogging about new features can have.
In this article, we'll share some of our best practices for B2B SaaS companies to announce new feature updates. You'll learn:
Why weaving feature updates into pain-point related content is a better approach (and how to do this)
How to promote new features to existing customers through segmented email blasts and remarketing ads
But before we cover these two methods, let's look at some of the other implications of announcing new features haphazardly through your blog.  
Thinking about revamping your content marketing strategy, but not sure where to begin? Schedule a Free SaaS Scale Session to learn how we can help.
Risks of announcing new features through your blog
Most companies have no promotional strategy for making new feature announcements.
As a result, they resort to publishing and sharing brief blog posts in mass emails sent to their whole customer list.
These posts may create some buzz about your new features, but the uptick is short term. Since they're not evergreen, they have no meaningful shelf life beyond the moment they're published.
When they're not updated or deleted, your blog is left with clutter that only confuses visitors about who you are and what you do. The consequences of this include:
Keyword cannibalization
Keyword cannibalization is when you have two or more pieces of content competing for the same search keyword.
As your company ages, old feature updates can steal ranking authority from your content that's better optimized for conversion, like product or use-case pages.
Let's use a B2B SaaS company that sells a work productivity app as an example.
Assume they've launched a new feature that enables customers to collaborate with colleagues using integrated to-do lists.
To announce it, they publish a brief post about the feature to their blog. The feature is a hit, which leads to an avalanche of shares and direct backlinks.
The article gains authority on Google and ranks for the keyword "integrated to-do-lists".
Fast forward to years later and the post about this once new feature is now outdated. But because it has backlinks, it continues to rank for the keyword.
This is a problem because the company wants their core product page to rank for integrated to-do lists instead. Despite that page's depth, the old feature announcement outranks it because of the authority it once generated.
A poor user experience for blog visitors
Blog posts about feature updates can cause cognitive overload for your visitors. They'll land on your blog and waste time trying to figure out if your tool actually solves their problems.
Imagine a blog visitor scrolling through the list of potential articles you offer. Your blog would appear more useful when posts cover pain-point-related topics felt by your buyer personas.
But when it has articles about feature updates you've made through the years, they now have more work to do when considering your product. This forces them to sift through old posts to figure out what's actually relevant to them.
Including feature updates on your blog can also give visitors an excuse to say no to your software. It steers them away from thinking about the problem they have in the context of the solution you offer and towards thinking about whether your features are what they expected.
For example, prospects who sign up for a free trial through an old feature announcement may have certain expectations that you no longer meet.
These users will churn faster than others because they're not getting what they thought they signed up for.
How to announce new features for your SaaS
Aside from posting to their blog, we've seen SaaS companies announce feature updates in the following ways:
Adding them to a knowledge base or help desk: The problem is that most help desks aren't hosted on a company's website, which leaves them unable to track their visitors' behavior.
Creating a separate blog for investor and product updates: The issue is that most companies don't create another subdomain for these blogs, which leads to their posts stealing search-ranking authority from their main domain.
Emailing their customer list: Companies usually send a mass email to everyone, rather than segmenting their audience.
There are alternative (and better) ways you can announce new features. They call for inserting updates into the context of the problems your product solves.
Integrate feature announcements into pain point content
While the ways you solve your customer's problems may change, most companies keep solving the same pain points over time.
So feature announcements work best when weaved into content addressing customer pain points. This ensures the content is lasting and evergreen.
With content centered around pain points (key to our SaaS content strategy), it's much easier to write updates to how your features work relative to the problems they fix.
Unlike blog posts about feature announcements, which serve no purpose beyond the moment they're published, you'll continue to update pain point content.
Those pieces will rank on Google for specific pain point keywords, and you can do a simple content refresh when you've updated features
If you've pivoted and no longer offer a certain feature in your product, for example, you can always remove the section about it from the post. Or, if you've updated that feature, you can change that section of the post to reflect that by replacing screenshots or adjusting the feature description.
This way new readers will always be seeing what's current. Those who convert will be less likely to churn.
And as an added benefit, Google tends to reward you with higher SEO rankings when you refresh your content often.
Here's how you can think about integrating feature announcements into pain point content in three simple steps:
Step 1: Find a relevant piece of pain point content
Scan your archive for an existing piece of pain point content you've already written and use that to announce your feature. To do this, have a sense of what's already on your site.
If you've not kept track of this, you can use tools like Ahrefs or Google Search Console to show you the keywords you're already ranking for.
Once you have that information, ask yourself which post (or posts) is most relevant to the new feature you'd like to announce.
If you haven't written any pain point pieces yet, work on writing them first. Come up with ideas by chatting with your product and sales teams. Conduct user interviews to hunt for the pain points your product responds to.
The process of creation is a lot like blogging about a new feature announcement.
But instead of dedicating a post to a new feature, the focus is on the problem the reader experiences, and the way you solve it for them.
Step 2: Craft your narrative
Next, think about how you'll insert your feature into the conversation of your pain point piece. Read your post and scan for places where you can drop a detailed mention.
The action you take could be as simple as adding an announcement video about the new feature into the body of the post. You can also create an editor's note in a visually-differentiated box.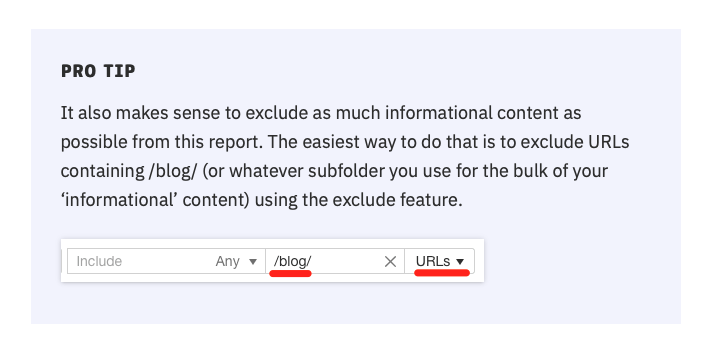 Step 3: Continued maintenance
Keep a spreadsheet of pain point topics you've covered and which features they mentioned.
You can use Google Search Console to mine for pain point keywords that old posts might include.
Whenever you announce new features, consider how they either replace or complement old ones mentioned in existing posts.
Each time your product pivots away from features, remove mentions of them from posts since they're no longer relevant.
Promote to existing customers through remarketing ads and segmented emails
Integrating feature updates into pain point content is great for reaching new prospects. But what about your existing customers?
They typically aren't reading your blog anymore because they know who you are, so how do you announce new features to them?
At this point, it's a matter of engaging them on channels where they still listen to you.
Emailing customer segments
Most companies will mass message their customers about new feature announcements. But it's much more effective to take a segmented approach.
Only email the segments of your customers who you know would benefit most from your new feature – those who experience the specific problem your new feature fixes.
If you sell software that provides post-purchase software to Shopify business owners, and you've just created a new feature that solves a problem only experienced by merchants selling subscription services: Send an email announcing this new feature only to that segment of your customer base.
Exclude everyone else.
As far as the content of your email, offer recipients a visual.
It's valuable to record a short video that walks a viewer through how to use your new feature.  
Remarketing through PPC ads
Many companies think of paid advertising only as a way to engage new prospects.
But you can use them to reach your current customers, too.
This is especially useful when new features require an upsell.
Through remarketing, you can keep reminding customers about feature updates for an extended period of time. You can also tailor your creative to demonstrate what the feature update is and what it means to the customers you target.
Run remarketing ads through social media platforms like Facebook and Twitter. LinkedIn can be effective, but only use it when you have a major feature update to announce because placements are generally more expensive.
Moving forward with future feature announcements
Now that you have alternatives, stop announcing feature updates through one-off blog posts.
Announcing new features this way is a waste of valuable real estate on your SaaS website. Your blog should only focus on featuring content that addresses customer pain points.
Sticking with the status quo results in lower conversion rates because you generate more poor-fit traffic that results in fewer sales qualified leads.
To recap, announce new features in these ways instead:
Start announcing new features into pain-point related content
Send them in email blasts to specific segments of your customer base
Run remarketing ads that spread the word about them
These three options are a better path forward and they're a more potent way of creating buzz.
Sick of low conversion rates and poor-fit prospects? Schedule a Free SaaS Scale Session to learn more about how we can help you increase traffic and lead quality.
What you should do now
Whenever you're ready…here are 4 ways we can help you grow your B2B software or technology business:
Claim your Free SaaS Scale Session. If you'd like to work with us to turn your website into your best demo and trial acquisition platform, claim your FREE SaaS Scale Session. One of our growth experts will understand your current demand generation situation, and then suggest practical digital marketing strategies to double your demo and trial traffic and conversion fast.
If you'd like to learn the exact demand strategies we use for free, go to our blog or visit our resources section, where you can download guides, calculators, and templates we use for our most successful clients.
If you'd like to work with other experts on our team or learn why we have off the charts team member satisfaction score, then see our Careers page.
If you know another marketer who'd enjoy reading this page, share it with them via email, Linkedin, Twitter, or Facebook.