The Long-term SEO Playbook for B2B SaaS Companies
Last updated: August 18th, 2021
B2B SaaS companies that prioritize SEO often reach a point where they aren't sure what to do next. This typically happens when they've taken the base level actions to improve their website's SEO:
Optimized their core website pages
Ensured their site doesn't have technical issues
Started to publish regularly on their blog
They want to focus their resources on actions that will drive results, but they're uncertain about what those actions should be.
And they want to figure out what to do beyond the next week or month — which is as far ahead as they've typically been able to see.
This is a scenario we work through regularly with clients. Once we've executed our early stage SaaS SEO roadmap, and ensured their site has a technically sound foundation to build on, the question becomes: where to next?
A lot of companies have difficulty figuring this out at this stage. As a result, they rarely prioritize their actions based on effort and impact. And they end up churning out a bunch of content that doesn't help their SEO performance (and often does more harm than good).
Now, while it's difficult to forecast what you should be doing a year from now in SEO, there are tried and true options to choose from when it comes to the most impactful actions to take next.
The ones that are right for your business (and the order in which they should be tackled) will vary. But the highest impact options for B2B SaaS remain the same. It's just a matter of figuring out sequencing.
To help you better understand how to solve this problem for your business, in this post we'll cover:
How we approach the first 12 months of SEO for our B2B SaaS clients
The pages and content types we've found to have the most impact in B2B SaaS
An example of 12 months of SEO work with a client (including what we chose to tackle each quarter and why)
After reading this post, you'll have a better idea of how to think about SEO on a longer time scale, and how to sequence actions based on impact and effort.
We help B2B SaaS companies grow through SEO. If you'd like to learn more about our agency, check out our SaaS marketing case studies or schedule a Free SaaS Scale Session.
How we approach the first 12 months of SEO for our B2B SaaS clients
Planning SEO efforts on a longer time scale requires a balance between planning ahead beyond the next week or month, but not too far ahead since things constantly change.
For example:
Search engine algorithms update
Competitors ramp up their SEO efforts
New keyword opportunities are discovered
To account for this balance, we approach SEO with quarterly roadmaps. These allow us to create a longer term plan than a week or month ahead, while still leaving room to adjust strategy throughout each year.
The key to our SaaS SEO strategy is knowing the highest performing pages and content types for B2B SaaS. We don't have to wonder about what content to create — we only have to figure out the order in which to create them.
And we do that on a case by case basis depending on the specific situation our client is in. Below we'll walk you through an example of how we make those sequencing decisions in practice.
But before we get there, here's a brief outline of how we approach the first 12 months of SEO with clients.
Note: This is not an exact timeline and it will vary from client to client. It's meant to provide a general idea for how a timeline often goes.
What to expect in the first 4 quarters of our SEO roadmap
Q1 begins with a diagnostic process to understand what technical SEO issues are present, and where the gaps and opportunities are.
Then we organize potential actions based on impact and ease, and create the first quarterly roadmap. The idea is to provide our clients with an 80/20 approach to what they should do next.
This means working on improving pages and assets they already have versus things that they don't have and need to synthesize from scratch.
The actions we typically take in early Q1 include:
Deindexing old or irrelevant blog posts
Optimizing the home page
Adding depth and internal links to product pages
Then, later in Q1 and into Q2 there are a series of options we have to choose from. When we get to this step, we focus efforts on the pages that drive the most bottom of funnel (BOFU) conversions.
If they have certain pages or resources that are generating some results that could be amplified with further optimization, we'll start there. For example, if they have a template or calculator resource that's generating some traffic or downloads, we might add content or build links to that page to help it increase its search rankings and performance.
Then, once we've exhausted efforts to optimize and amplify all the existing assets available, we'll begin looking at opportunities to create new content.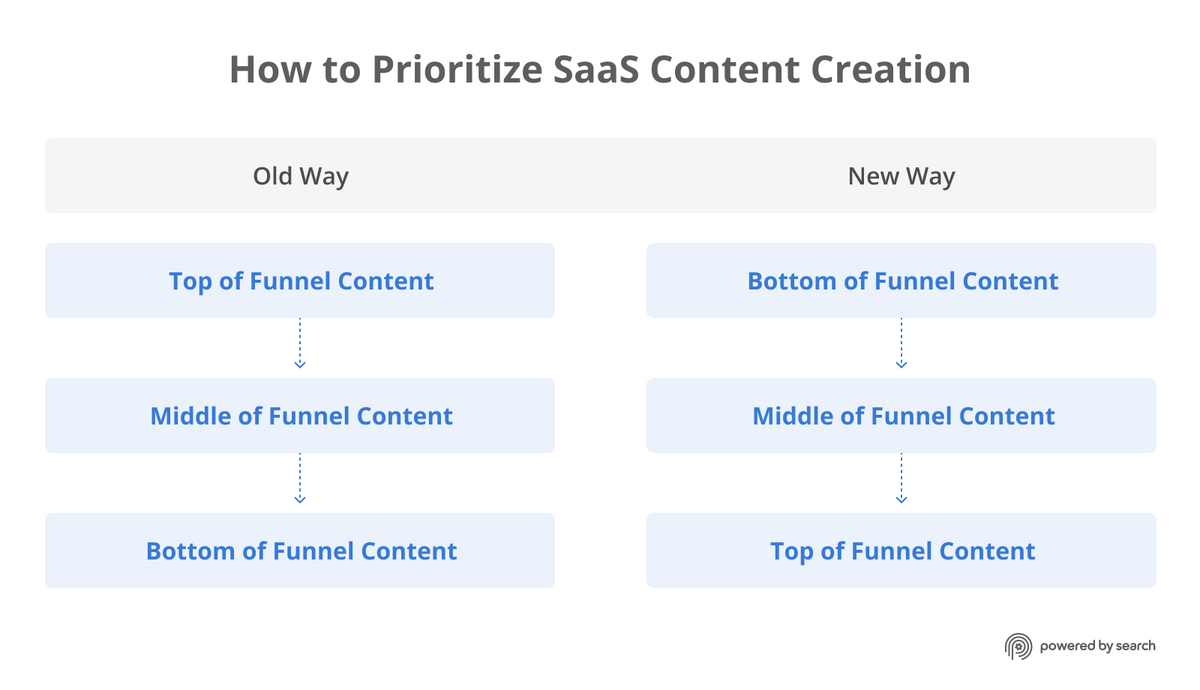 We'll focus on BOFU content first, and move our way up the funnel over time. That way we prioritize SEO efforts that are most likely to lead to revenue.
Examples of these pages include: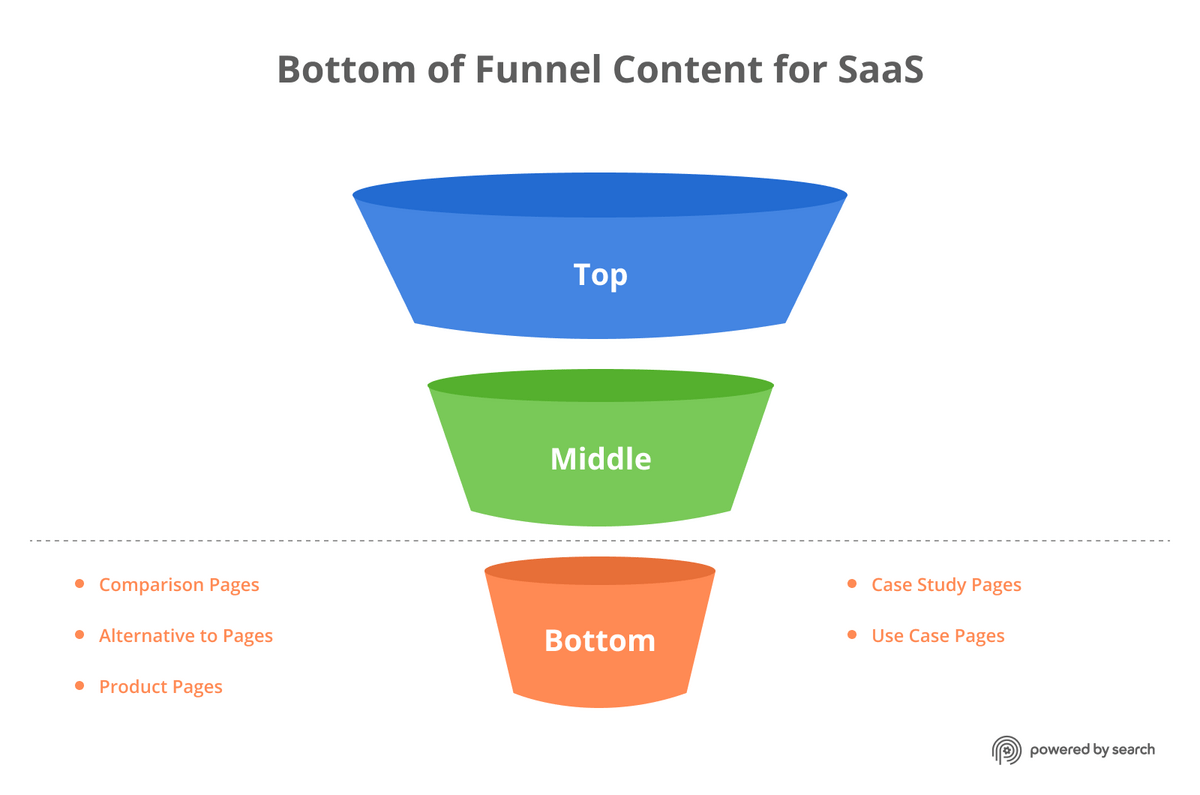 In addition to creating these BOFU content assets, we'll also begin looking at opportunities to implement our B2B SaaS website framework — the Authority Architecture.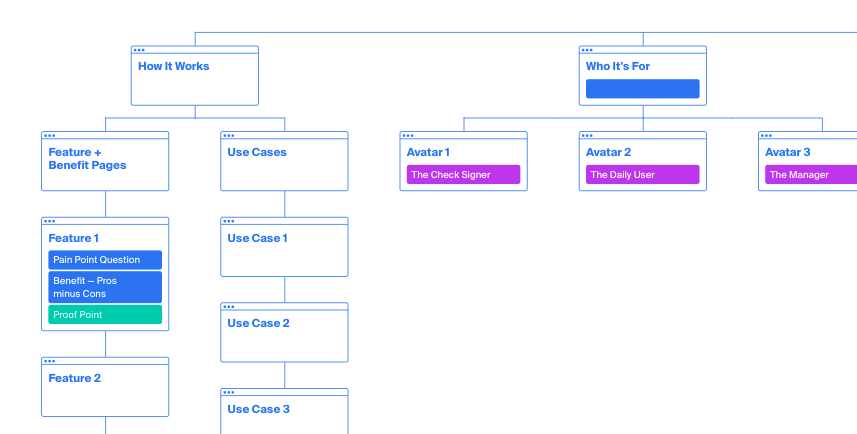 The Authority Architecture is a practical site map for high converting SaaS websites. And it's designed to provide both users and search engines with the cleanest possible route to the most important pages on your site (with the fewest possible steps).
In structuring your site this way, you direct search engines to assign the most weight to your highest converting pages. And as a result, they'll rank those more highly than your lower converting pages.
As we move through the year into Q3 and Q4, we'll continue to prioritize BOFU content that makes the most sense based on our clients and their competitors. And we'll implement aspects of our Authority Architecture when and where possible.
In some cases, this means redesigning their website to model our architecture.
Most often, year one of an engagement is exclusively focused on BOFU content. And we typically don't recommend creating middle and top of funnel content until year 2.
How this works in practice (example of our first 12 months of SEO with FieldInsight)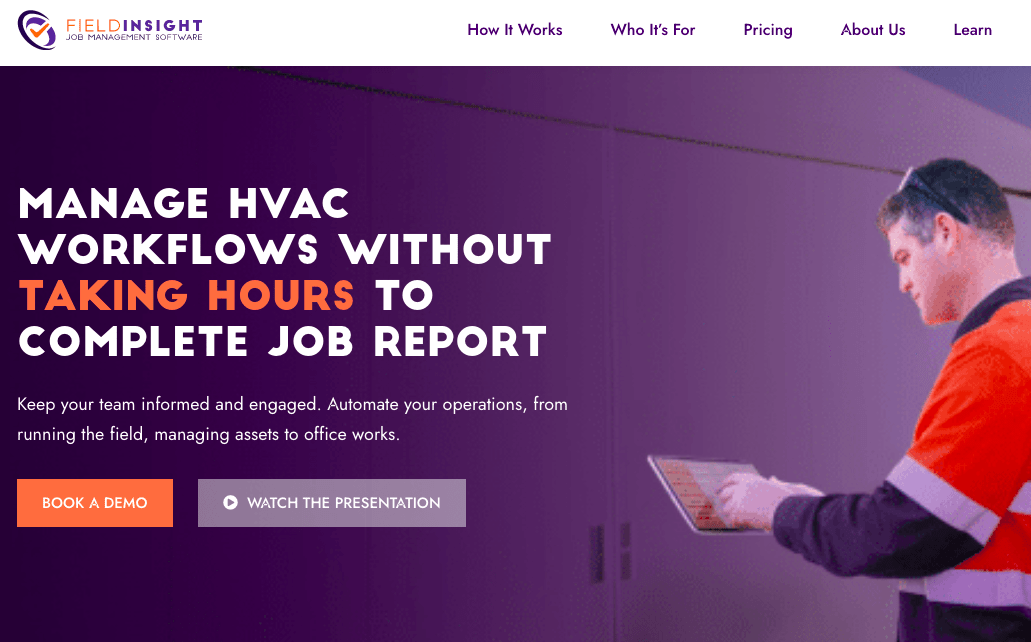 Q1 – Implementing our early stage SEO roadmap
When we began working with FieldInsight, we followed our diagnostic process to ensure their site was technically sound (ie. it met the technical requirements of modern search engines).
Then we began implementing our early stage SaaS SEO roadmap.
Like many B2B SaaS companies that publish regularly on their blog, only a portion of their indexed blog posts were generating organic rankings, traffic, or leads. With that in mind, we deindexed posts that either underperformed or were irrelevant to the buyer's journey.
By deindexing their weaker content, only the most effective and relevant posts show up in results when search engines crawl their site. This enables FieldInsight to increase their domain authority (which is crucial for SEO), provide site visitors with a better user experience, and increase conversion rates across their site.
We started with this because it requires minimal effort but can have a high impact on overall site and SEO performance.  
From there, we created two competitor comparison pages: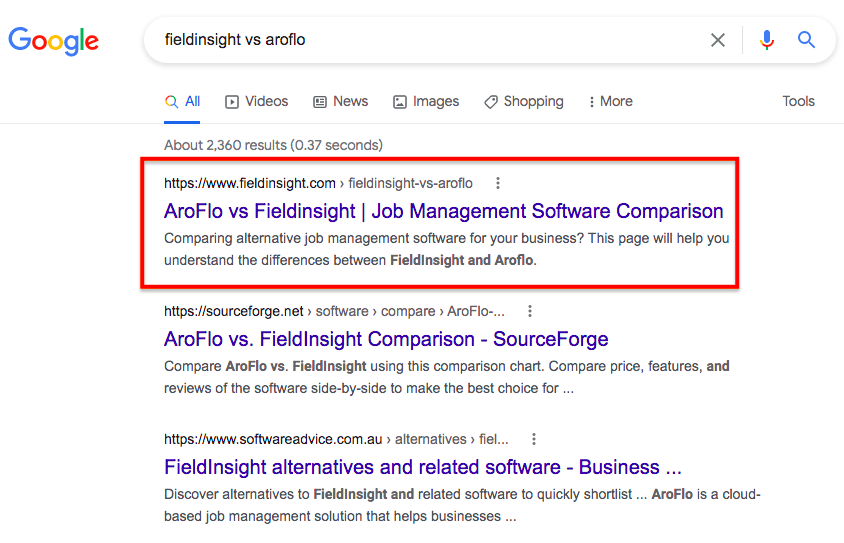 Now, when prospects search to compare FieldInsight with Aroflo, FieldInsight controls the narrative.
Competitor comparison pages are one of the top types of BOFU content that any B2B SaaS company in a competitive market can create. They allow you to communicate positioning to prospects who are close to the purchasing while targeting branded keywords of your competitors.
The reason we chose to focus on this early with FieldInsight is that they were a lesser known brand in their space. So by creating these pages, we were able to capitalize on the branded search volume of more established competitors.
Lastly, we worked on improving their internal link profile throughout their site. We added links to their BOFU feature pages to signal their importance to search engines, and lead visitors down the marketing funnel of their site.
We also added links to the comparison pages we created to their feature pages. That would help signal the relevance of those pages to search engines as well as help them rank higher in the SERPs.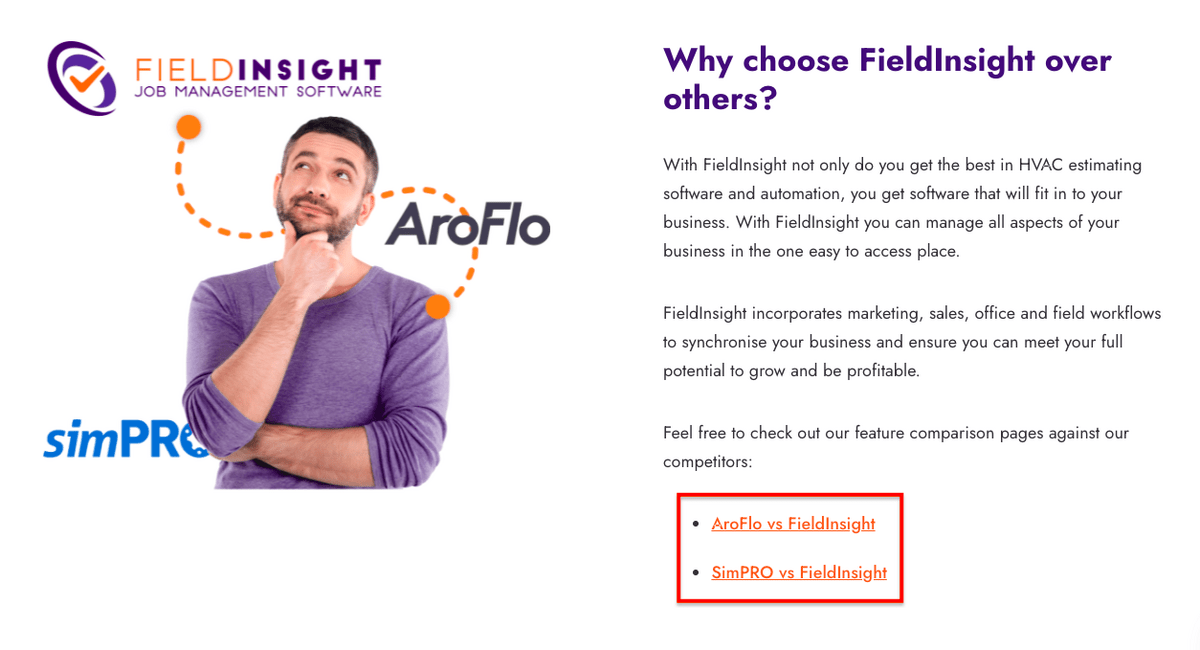 Q2 – Building out commercial intent product and industry pages
After implementing our early stage roadmap in Q1, their website was still light on BOFU content. In Q2 we shifted focus to building out BOFU software and industry pages to target commercial intent.
Since their branded keywords (like FieldInsight or FieldInsight software) had lower search volume than non-branded keywords (e.g. job management software), we started our optimization with their product and industry pages. To capitalize on higher search volume and prioritize BOFU conversions, it made the most sense to focus on non-branded pages first.
To build out the pages, we performed keyword research to identify the best target keywords that deserved dedicated pages. And we interviewed their founder to create the content of each page.
We created the following software pages:
And the following industry pages:
Then, we optimized their home page based on our process for B2B SaaS home page design. And we added and improved CTAs across their site to optimize for conversion.
Q3 – Ramping up BOFU blog content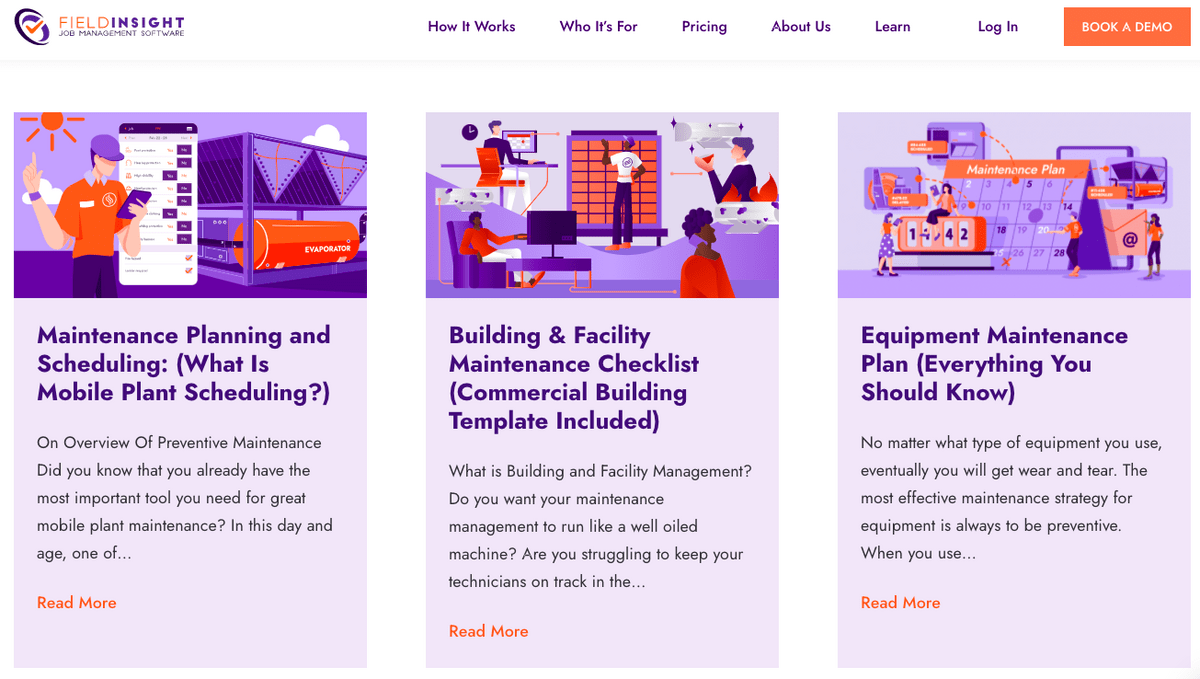 In Q3 we shifted focus to blog content to capture additional BOFU traffic. We created an editorial content calendar for their team to tackle high intent topics like "field service automation", "HVAC field asset management software," and "preventative maintenance software."  
For each post, we provided a content brief including:
Target and supporting keywords to use
Specific instructions for optimizing the content for search
Resources to model the piece of content after
We use a tool called Surfer SEO that scores their content on a 0-100 scale. Their team can type the post directly into Surfer, and watch the score improve as they add in recommended keywords throughout headings and body paragraphs. That way, they can easily ensure it's optimized by the time they're finished.
In addition to ramping up their blog, we continued to optimize BOFU pages we'd launched in Q2. We periodically analyzed performance and made tweaks based on what we found.
For example, to optimize engagement rates of their competitor comparison pages, we moved the comparison tables to the top of the page so the most relevant content would display first.
We also revamped the content and design of their "field service management software" page, recommending the following:
Updated copy to improve visibility and targeting
Image and video recommendations to improve engagement
Including an additional "Book a Demo" CTA at the bottom of the page
Q4 – Building out their SaaS integrations pages and MOFU blog content
By the time we reached Q4, we'd covered BOFU content sufficiently to the point where we could begin expanding our efforts to include different kinds of MOFU blog content.
Following our Buyer Awareness Matrix, we created content briefs for checklists, guides, and other types of MOFU topics that could generate organic traffic with a right-fit audience. For example:
Up to that point, the BOFU keywords we'd been targeting had high purchase intent, but relatively low search volume (AKA "long tail keywords"). And although these MOFU keywords had less purchase intent, they had higher search volume that could aid more in increasing their organic traffic.
We used internal linking to BOFU industry and product pages early on in these MOFU blog posts. That way, even though the keywords bringing in those visitors indicated less purchase intent, we could educate those MOFU prospects about their product, and guide them down the funnel.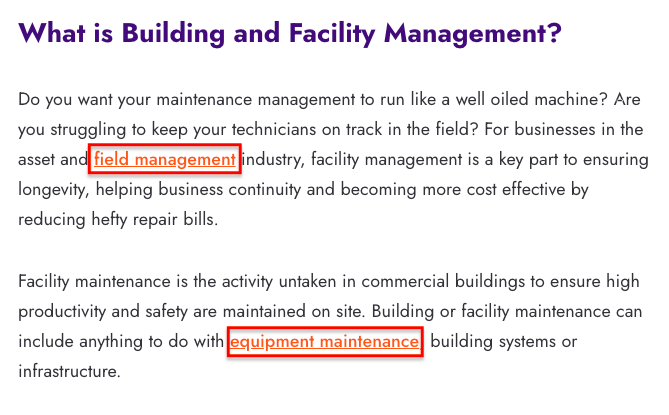 We also created lead magnets (such as the checklists) that required an email opt in to download: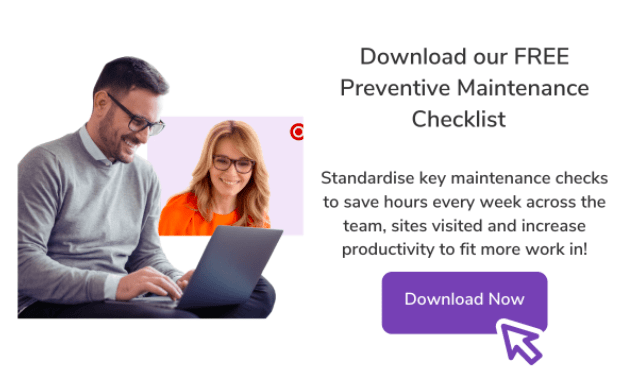 That way they could turn those MOFU site visitors into marketing qualified leads (MQL), and nurture them through email and remarketing to eventually convert.
Our other big project in Q4 was building out their integrations page to optimize it for capturing organic traffic and leads. We wrote a whole post on this that you can check out here.
Results from the first year of SEO with FieldInsight
During the 12 month period when the above actions were implemented, FieldInsight saw the following improvements:
186% increase in organic sessions
166% increase in organic users
2x demos from organic search
800% increase in organic impressions
Are you looking to better plan and forecast SEO efforts for B2B SaaS?
Over the last decade we've worked with over 30 B2B SaaS companies, helping them to grow their recurring revenue through paid media and SEO.
Through a lot of trial and error, we've learned what works and what doesn't. We've developed battle-tested SEO playbooks that get results for our clients.
If you're a B2B SaaS business experiencing the challenges we described earlier in this post:
Uncertainty about what to do next
Uncertainty about how to prioritize effort and impact
Desire to plan ahead further than the next week or month
Then reach out to schedule a Free SaaS Scale Session to learn how we can get you measurable results faster.
What you should do now
Whenever you're ready…here are 4 ways we can help you grow your B2B software or technology business:
Claim your Free SaaS Scale Session. If you'd like to work with us to turn your website into your best demo and trial acquisition platform, claim your FREE SaaS Scale Session. One of our growth experts will understand your current demand generation situation, and then suggest practical digital marketing strategies to double your demo and trial traffic and conversion fast.
If you'd like to learn the exact demand strategies we use for free, go to our blog or visit our resources section, where you can download guides, calculators, and templates we use for our most successful clients.
If you'd like to work with other experts on our team or learn why we have off the charts team member satisfaction score, then see our Careers page.
If you know another marketer who'd enjoy reading this page, share it with them via email, Linkedin, Twitter, or Facebook.