Last Thursday, we organized a panel discussion for InboundTO titled BIG Brands, BIG Time SEO Results as part of our Inbound Marketing Toronto event series. Dev Basu, CEO of Powered by Search, and Brent Chaters, Enterprise Online Business Manager at Intuit and author of Mastering Search Analytics, took part in the panel discussion moderated by digital strategist Alex Rascanu. Sponsored by Powered by Search and hosted by BNOTIONS, the event was very interactive and received much positive feedback from the 40 marketing professionals in attendance. The panelists answered questions that were raised both in person and over Twitter using the #InboundTO hashtag: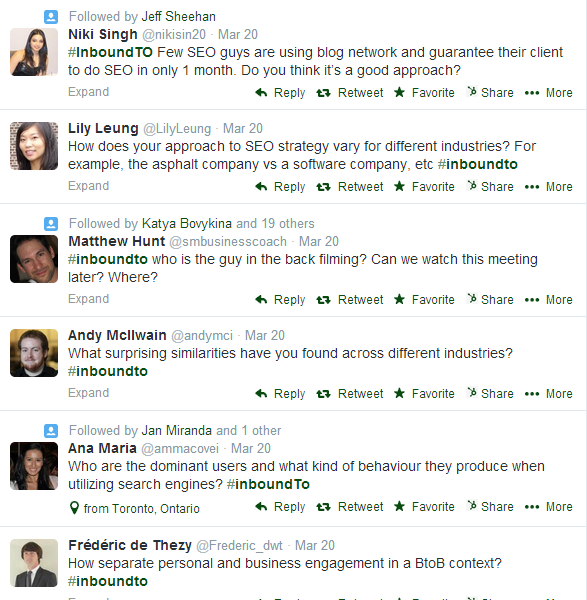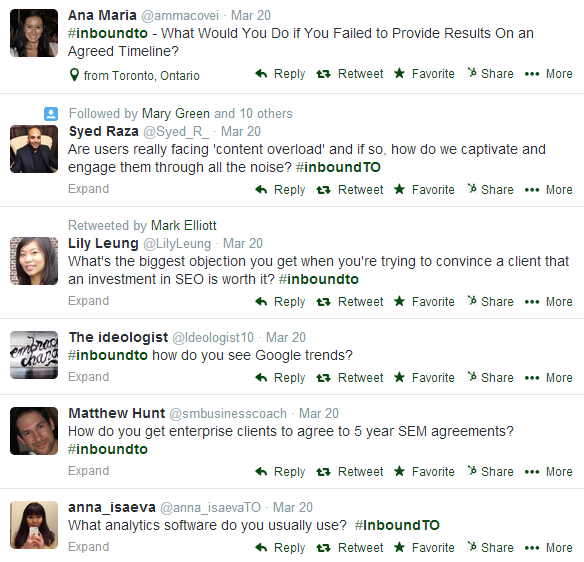 Three copies of Brent Chaters' Marketing Search Analytics, as well as one copy of Alistair Croll and Benjamin Yoskovitz's Lean Analytics, were given away to four attendees who asked questions that evening: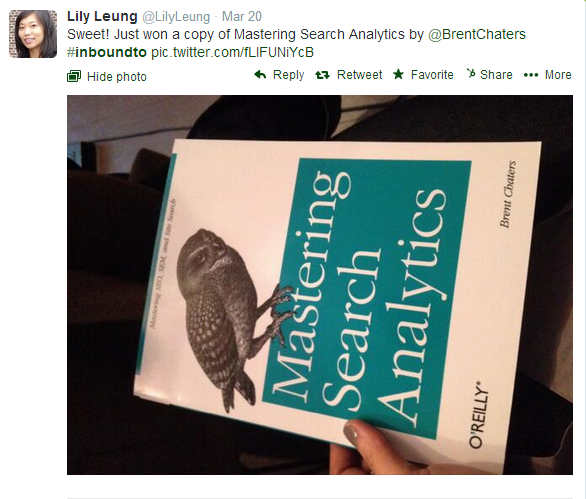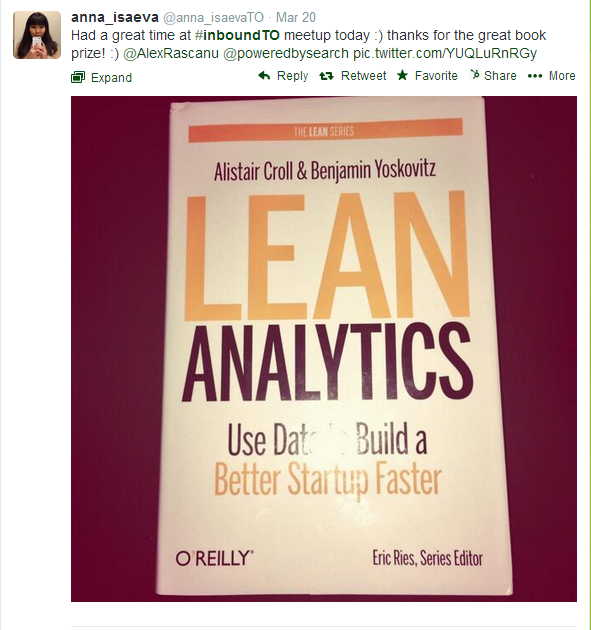 Below is the video recording of our BIG Brands, Big Time SEO Results panel discussion. Many thanks to Adam Ravesz from One Inch Punch Pro for the pro bono video recording of the event!
By the way, here's a recap of the most popular inbound marketing events we've organized:
Join the Inbound Marketing Toronto meetup group and confirm your attendance for the How to Crack the Code of SME Lead Generation town hall forum on April 24. If you missed our InboundTO, don't miss out on our Free 25 minute Consultation with us TODAY.