InboundTO Meetup Recap: BIG brands, BIG time SEO results. A panel discussion
Last updated: March 26, 2014
Last Thursday, we organized a panel discussion for InboundTO titled BIG Brands, BIG Time SEO Results as part of our Inbound Marketing Toronto event series. Dev Basu, CEO of Powered by Search, and Brent Chaters, Enterprise Online Business Manager at Intuit and author of Mastering Search Analytics, took part in the panel discussion moderated by digital strategist Alex Rascanu. Sponsored by Powered by Search and hosted by BNOTIONS, the event was very interactive and received much positive feedback from the 40 marketing professionals in attendance. The panelists answered questions that were raised both in person and over Twitter using the #InboundTO hashtag: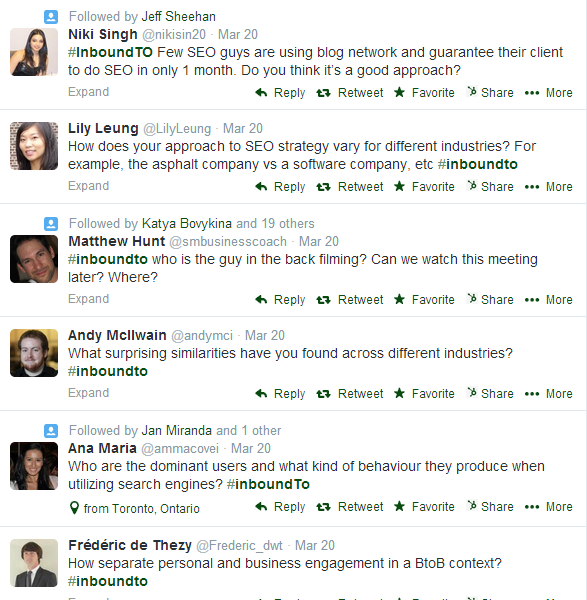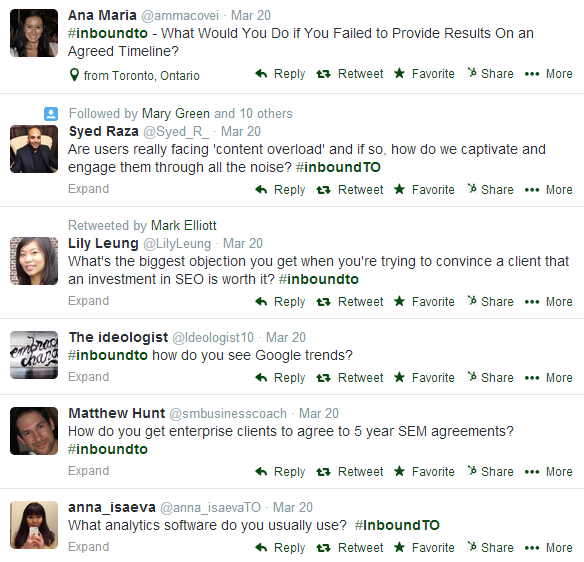 Three copies of Brent Chaters' Marketing Search Analytics, as well as one copy of Alistair Croll and Benjamin Yoskovitz's Lean Analytics, were given away to four attendees who asked questions that evening: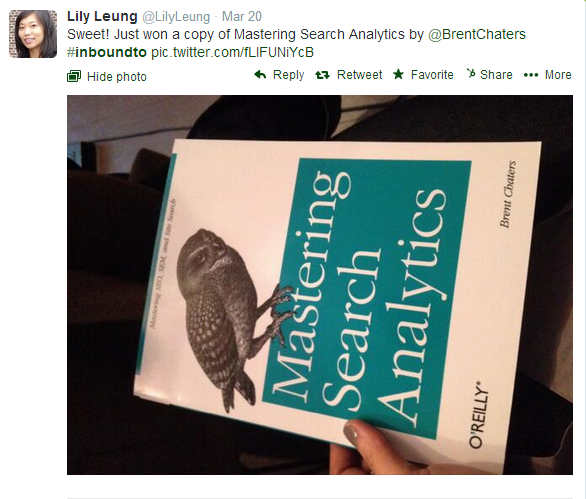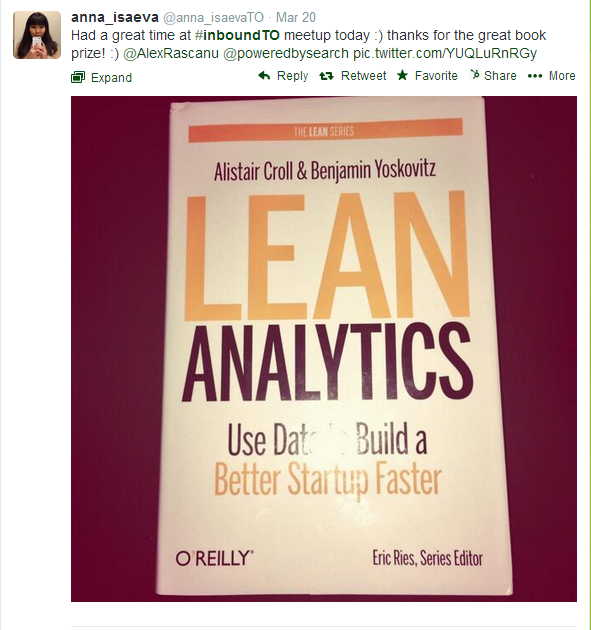 Below is the video recording of our BIG Brands, Big Time SEO Results panel discussion. Many thanks to Adam Ravesz from One Inch Punch Pro for the pro bono video recording of the event!
By the way, here's a recap of the most popular inbound marketing events we've organized:
Join the Inbound Marketing Toronto meetup group and confirm your attendance for the How to Crack the Code of SME Lead Generation town hall forum on April 24. If you missed our InboundTO, don't miss out on our Free 25 minute Consultation with us TODAY.

What you should do now
Whenever you're ready…here are 4 ways we can help you grow your B2B software or technology business:
Claim your Free SaaS Scale Session. If you'd like to work with us to turn your website into your best demo and trial acquisition platform, claim your FREE SaaS Scale Session. One of our growth experts will understand your current demand generation situation, and then suggest practical digital marketing strategies to double your demo and trial traffic and conversion fast.
If you'd like to learn the exact demand strategies we use for free, go to our blog or visit our resources section, where you can download guides, calculators, and templates we use for our most successful clients.
If you'd like to work with other experts on our team or learn why we have off the charts team member satisfaction score, then see our Careers page.
If you know another marketer who'd enjoy reading this page, share it with them via email, Linkedin, Twitter, or Facebook.