SaaS SEO Case Study: Increasing Hurdlr's Google Rankings 70% for 21 Strategic Keywords
Last updated: October 9, 2020
Hurdlr is an app for tracking mileage, income streams, tax deductions, and business expenses. It was built for freelancers, small business owners, and the growing crowd of people participating in the gig economy.
When they approached us in 2018, they already had thousands of users around the country serving a wide range of mobile professionals, independent contractors and freelancers, including rideshare drivers and couriers, REALTORS® and real estate agents, and direct sales distributors. And like most SaaS companies, their marketing included a mix of content marketing and SEO — which is what they'd come to us for.
While their in-house team was talented in their own right, they felt that based on their performance there was opportunity for improvements through these channels. In particular:
They wanted to increase conversions through their content marketing efforts
They wanted to improve their rankings for some of their highest value keywords
They wanted to increase the proportion of site visitors who were closer to the purchase stage
Over the course of a year, we worked with Hurdlr and were able to make substantial gains through their SEO and content:

We were able to increase their first page Google rankings by 2-3X (blue line) and their position 1-3 rankings by 4X (yellow line).
In addition, we saw a 70% increase in average position for the keywords we targeted for them — with 9 of their target keywords having page 1 or 2 rankings.

In this article, we'll focus specifically on how we achieved these results through SEO and content. Below we'll cover:
How the work we did with Hurdlr ties into our agency's SaaS marketing strategy Predictable Growth
The blog pages we created to get position 1 rankings for keywords like '1099 paycheck calculator' and 'Uber tax calculator'
The product pages we created to get rankings for core business keywords like 'mileage and expense tracker'
If you're a B2B SaaS company and you've been experiencing challenges similar to Hurdlr, schedule a Free SaaS Scale Session to learn more about how we can help your business grow through paid media and SEO.
Applying Our B2B SaaS Marketing Strategy to Hurdlr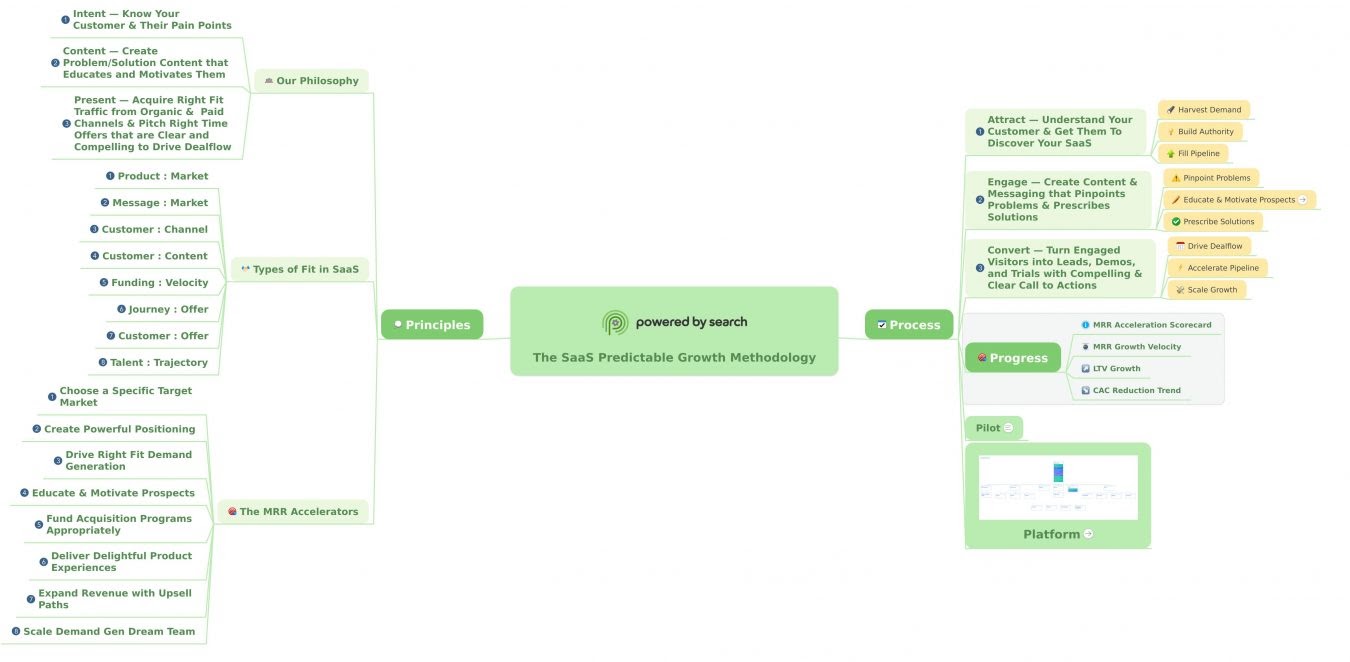 We've developed a roadmap for growing SaaS companies called Predictable Growth. It's different in that it's a systematic process.
Most SaaS companies approach digital marketing in a less structured way. For example, they'll be doing PPC, email, content, and SEO — but their different tactics and channels aren't typically coordinated to work together in a strategic way.
A way that's designed to help you understand where things are from both a zoomed-in and a zoomed-out perspective, identify what is and isn't working, and course correct to continue making iterative improvements.
That's how you achieve predictable growth. But it's very difficult to do without a defined process and roadmap.
The 8 steps to our Predictable Growth Methodology are:
Step 1: Evaluating Your MRR Accelerators (So You Know Exactly What to Optimize for Growth)
Step 2: Understanding Your Customer's Intent and Pain Points
Step 3: Pinpointing Why Your Visitors Aren't Converting
Step 4: Educating and Motivating Ideal Prospects
Step 5: Driving Right Fit Traffic through Paid and Organic Channels
Step 6: Creating a Proof of Concept Pilot Project
Step 7: Measuring Results, Generating Insights and Compounding Results
Step 8: Creating Your MRR Acceleration Roadmap (Assigning What Will Happen When, and Who Will Be Responsible for Results)
In the first step of our process, we evaluate what we call "MRR accelerators." These are 7 different types of fit that we've identified beyond product-market fit, including customer-content fit, customer-channel fit, and message-market fit, among others.
Identifying Customer-Content Fit As the Place to Focus
With Hurdlr, while we found their blog had existing content that was high-quality and was generating decent search traffic, the topics they were writing about were higher funnel topics that were only indirectly related to their product. In other words, while the topics had decent monthly search volume, the queries didn't indicate intent to solve the problem Hurdlr solves.
And for the mid-funnel topics that they had written on, they were targeting relevant keywords, but they hadn't been ranking organically for those terms. Our theory was their posts were lacking in comprehensiveness and on-page SEO best practices.
As such, we found customer-content fit to be the stand out opportunity for improvement. And that became the area of focus for the work we'd do.
Understanding Their Customers' Pain Points and Intent: Pilot Workshops and Keyword Research
From there, we moved into step 2 — seeking to gain a deep understanding of their customers' pain points and intent to solve them.
Rather than jumping straight into searching for keywords and creating content, our Predictable Growth process involves learning from our clients' internal teams first. This allows us to spot valuable keyword opportunities that we may not have found otherwise.
Through our pilot workshops with their marketing, product, and customer success teams, we learned that the primary pain points of their customers were:
Time spent manually logging mileage
Staying organized and keeping things up to date
Scrambling around tax time to get things ready
Ensuring accuracy
Potentially missing out on money
Then, with everything we'd learned so far, we began our keyword research process, identifying a mix of 21 old and new keyword opportunities that they weren't ranking for. And those became our focus for content creation and updates.
With Google Analytics attribution and tracking in place (the focus of step 3 of our process), we moved into steps 4 and 5 — content creation and driving organic traffic through search.
Deploying our SEO Content Strategy: Technical and Content Updates That Led to Top Rankings in the SERPs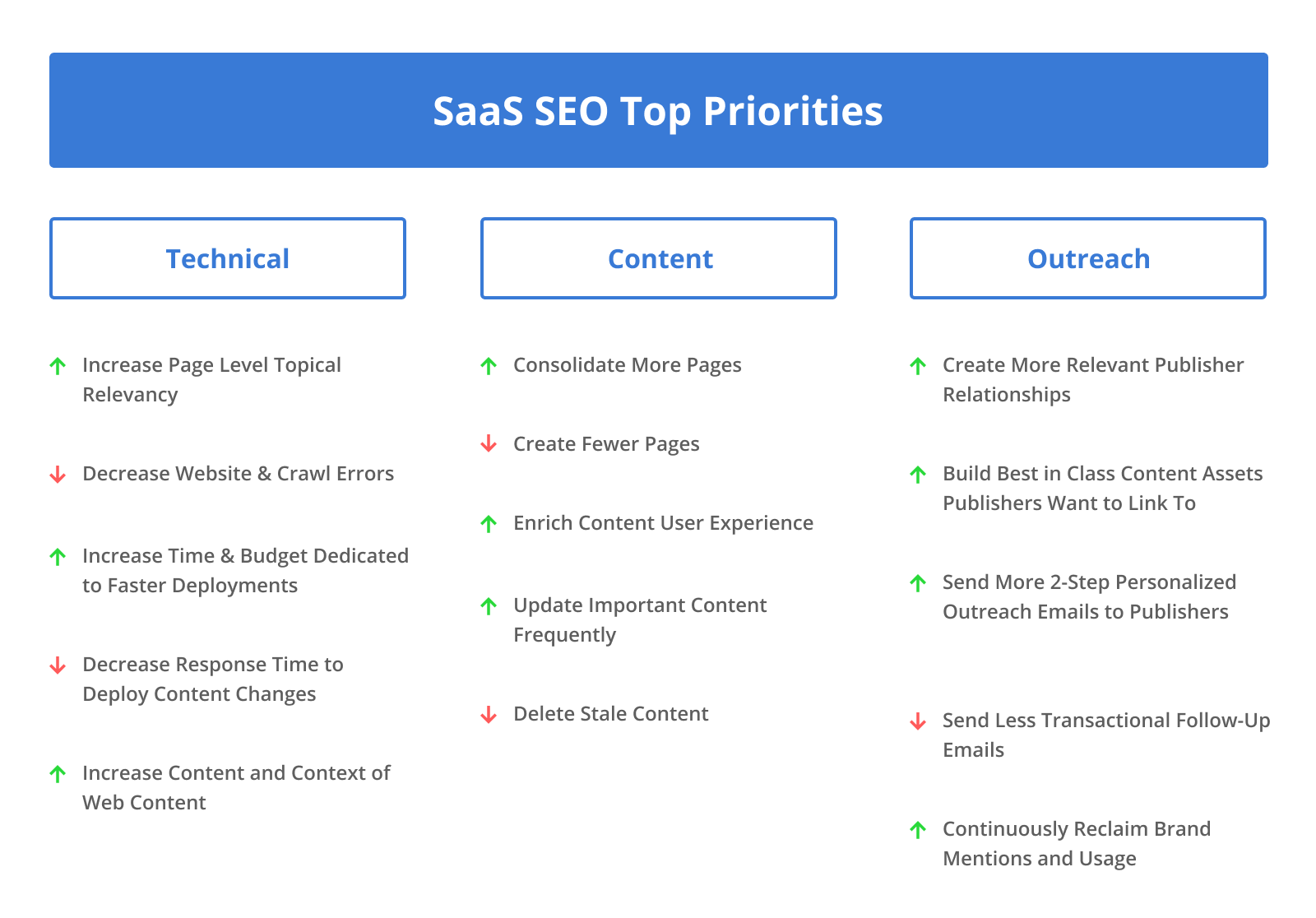 In our article on SaaS SEO strategy, we laid out our 3 core areas of focus, and our top priorities for each.
With Hurdlr, while we performed some backlink outreach for them towards the end of our engagement, the results we saw were largely achieved through the technical SEO and content updates we made. So those are what we'll focus on here.
We'll dig into the content side of things first, then we'll discuss the technical SEO work.
Note: If you'd like to learn more about our approach to link building, check out our article on backlink strategy.
SEO Content Updates: Examples of the Blog Posts and Product Pages We Created
Our approach is always to focus on quality content instead of quantity. For their blog, we wrote and updated 5 strategic posts targeting keywords that indicated the people searching had both a pain point and intent to find a solution — which Hurdlr was.
We wrote posts targeting the following mid and lower-funnel keywords (each with their own set of supporting keywords that we'd identified in our keyword research step):
Each of the posts had some level of success in climbing the rankings, but the Uber tax calculator saw particularly high click through rates (CTR), engagement, and ended up in a position 1 ranking for our target keyword: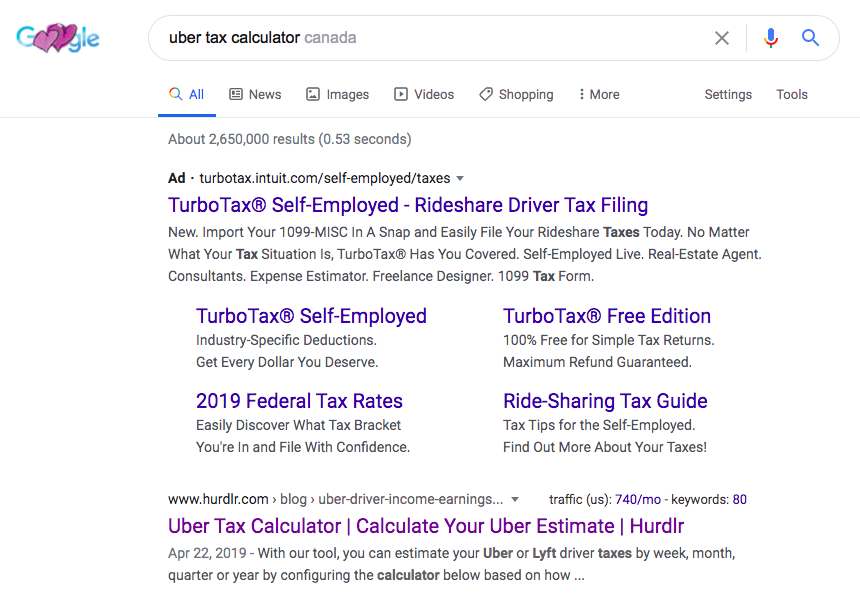 The Uber Tax Calculator Blog Post, Explained
Earlier we described how Uber and Lyft drivers made up a portion of Hurdlr's users. And Hurdlr had built a simple tool to help drivers calculate their taxes.
We felt it was a smart piece of content to leverage because of how closely related it is to their solution. But while it had high engagement with visitors who found it, it wasn't ranking on the first page of Google at the time.
We felt this was due to it lacking in comprehensiveness. All they had was the title tag, a brief paragraph description, and the calculator. As such, it lacked the depth of content it needed for search engines to give the authority that would bring a top ranking.
To solve this, we injected new content into the page with subsections targeting relevant long-tail keywords. Beginning with the introduction, we wrote 3 paragraphs focused on describing the pain points that led site visitors to search for an Uber tax calculator: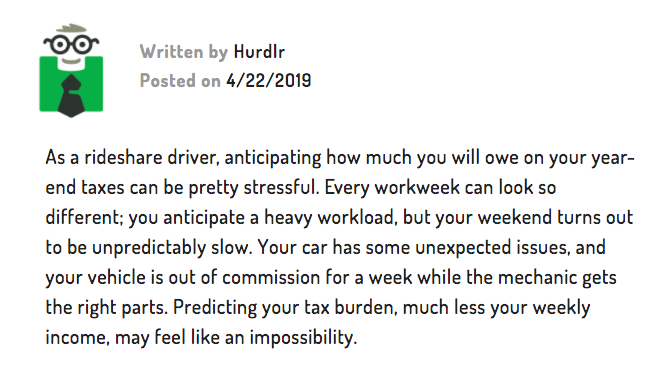 Then we presented them with the calculator as a simple solution and a call to action (CTA) to try Hurdlr: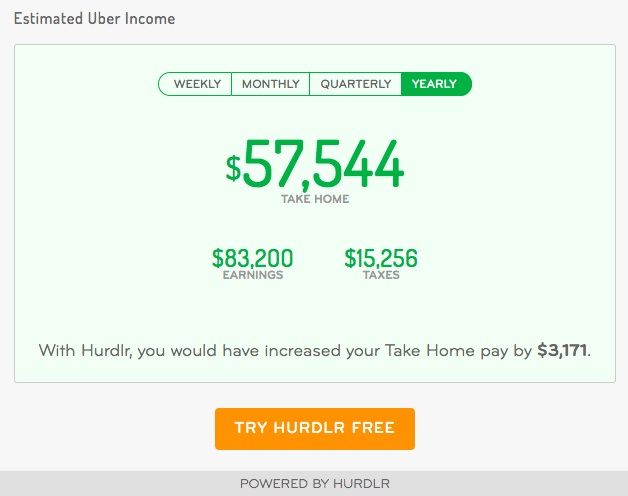 Below that, we added sub sections to increase the depth and relevancy of the page, including internal links to other key pages and blog articles. Here are some screenshots of the sub sections: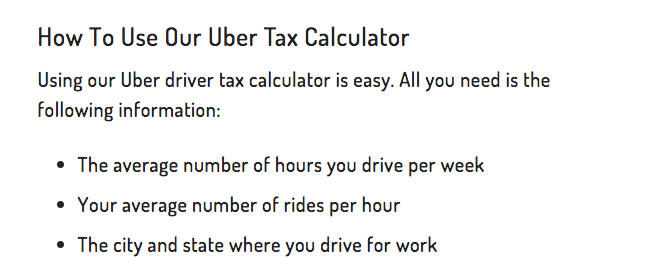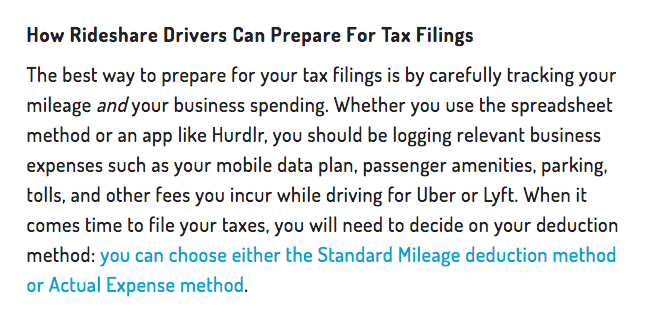 Lastly, we included an in-article CTA at the end of the post in an effort to increase the page's conversion rate. And we updated their meta descriptions, URL structure, anchor text, and title tag to more closely reflect our target keywords.
This is the process we followed for the other blog articles linked to above. And it's what led to several top rankings for high volume keywords like 'Uber tax calculator' and '1099 paycheck calculator.'
Creating Product Pages for Hurdlr's Top Use Cases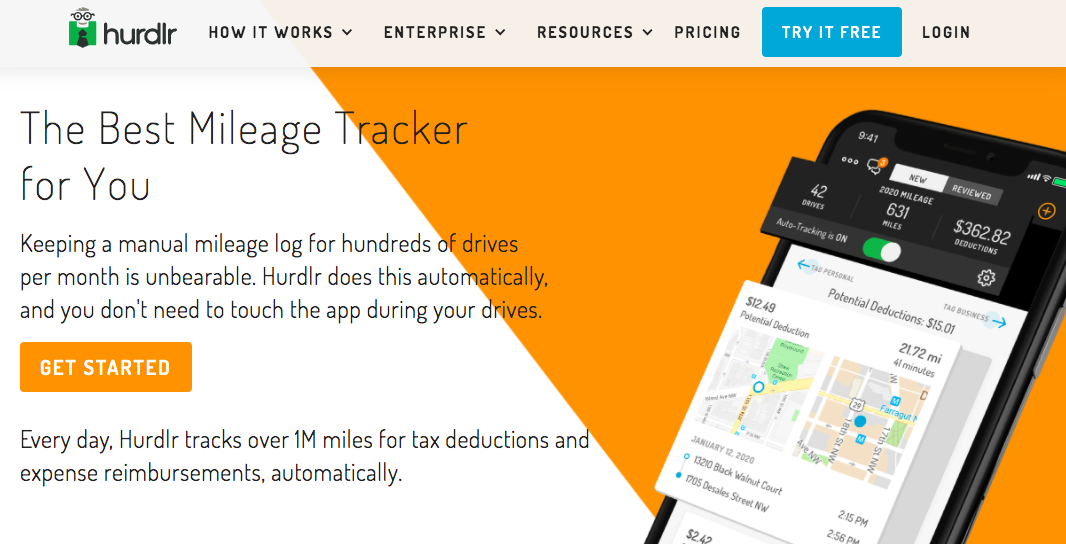 In addition to the blog posts we worked on, we also updated Hurdlr's website homepage and product pages.
We took the product page that they had originally, and broke it out into 3 separate pages that followed the same format but targeted their own set of specific keywords. That way, rather than trying to rank for many different keywords with one broad page, they could use more focused pages that would be tailored to their top keywords and thus more likely to rank.
We created pages for:
For each, we followed our SaaS website framework, adding in sections like testimonials and other trust-building proof points:

We included sections that emphasize benefits, following our "Pros without cons" model: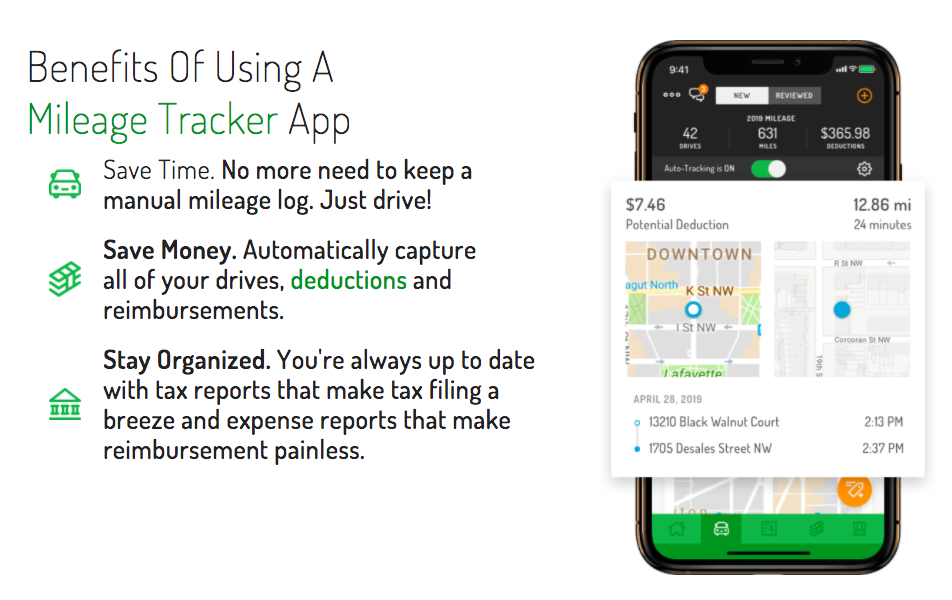 And we completed each page with SEO-focused sections targeting supportive keywords through subheadings: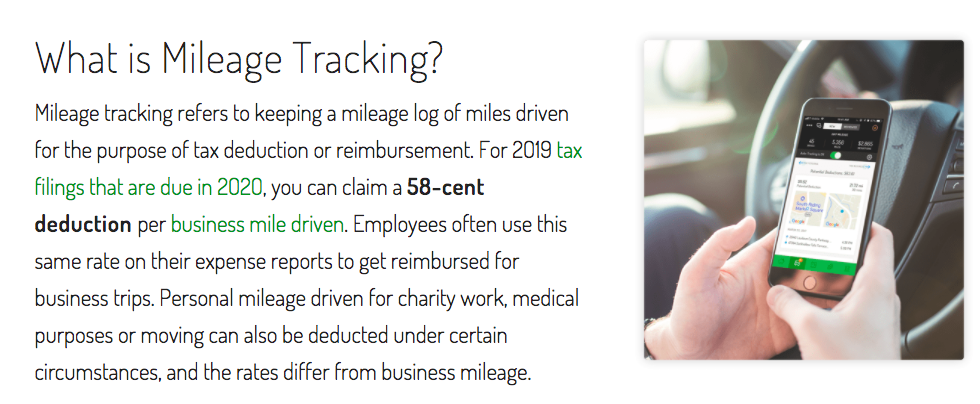 We followed a similar format with their homepage. And all of this added up and contributed to the results we presented in the introduction, with tools like SEMrush and Ahrefs validating significant increases in organic search rankings for the keywords we were targeting.
For example, this page 1 ranking for the search phrase "Expense and mileage tracker":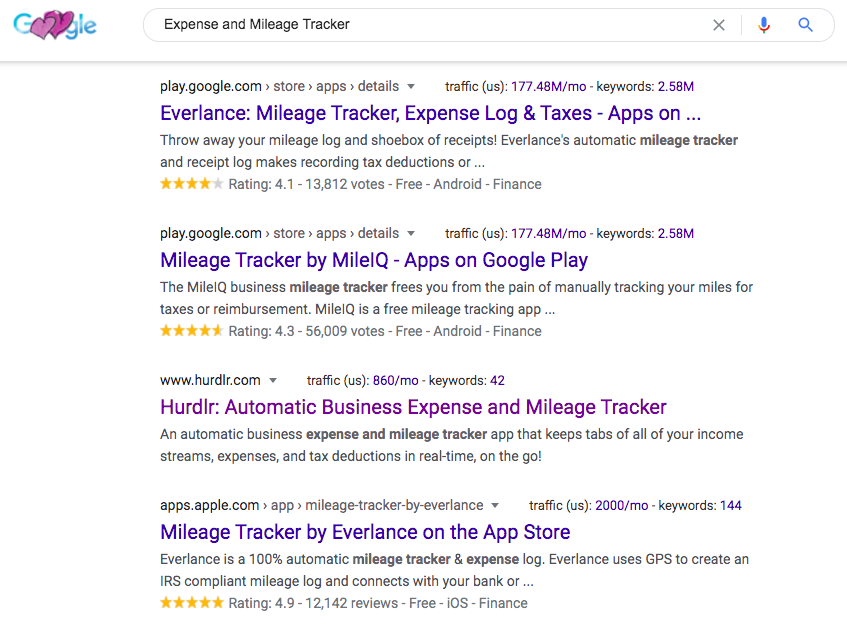 Technical SEO Updates: Improved Internal Linking and Applying Canonical Tags
Hurdlr's website was fairly technically sound when we began working together. Over time, as we developed new content in the form of product pages and blog posts, we used internal linking and canonical tags to support their site's overall technical SEO health.
In particular, we added links to their new product pages in their header and footer menus (a best practice):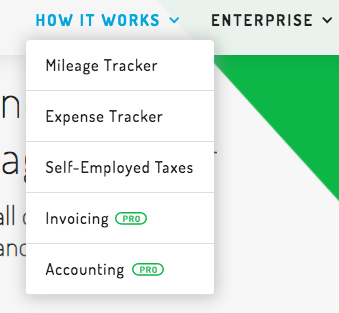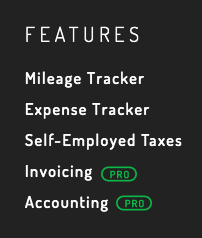 We continued to add more internal links in their blog articles, as we described above. And we also used canonical tags to fend off potential duplicate content issues.
For example, they had a lot of great content on their site about mileage tracking. The potential implication of this can be what's called cannibalization, where multiple pages compete with each other for the same keywords and drag each other down.
By placing canonical tags on the like-content pages, we were able to point search engines to their mileage tracker product page so that it received all of the SEO value.
Final Takeaways on Our SEO Campaign for Hurdlr
When it came to their SEO, Hurdlr came to us with a solid foundation to build on. Their website was technically sound and they had a blogger publishing regular content. But they still weren't ranking for some of their most important keywords.
Through our Predictable Growth process, we identified a number of key areas limiting their SEO success, including blog posts that need more depth and on-page optimization, and only a single product page which lacked a focused keyword strategy.
We worked to solve these issues by updating and creating new SEO blog content that focused on lower-funnel keywords to attract people with higher purchase intent.
The new product pages that were created along with the technical SEO optimizations that we made led to the results we mentioned up top:
Want to Learn How We Can Help Grow Your B2B SaaS Business through Paid Media and SEO?
Read Another Case Study:
How We Grew TouchBistro's SQL's to over 135 Demos per Month through Facebook Ads

Get in Touch:
If you're a B2B SaaS company and you've been experiencing challenges similar to Hurdlr, schedule a Free SaaS Scale Session to learn more about how we can help your business grow through paid media and SEO.
What you should do now
Whenever you're ready…here are 4 ways we can help you grow your B2B software or technology business:
Claim your Free SaaS Scale Session. If you'd like to work with us to turn your website into your best demo and trial acquisition platform, claim your FREE SaaS Scale Session. One of our growth experts will understand your current demand generation situation, and then suggest practical digital marketing strategies to double your demo and trial traffic and conversion fast.
If you'd like to learn the exact demand strategies we use for free, go to our blog or visit our resources section, where you can download guides, calculators, and templates we use for our most successful clients.
If you'd like to work with other experts on our team or learn why we have off the charts team member satisfaction score, then see our Careers page.
If you know another marketer who'd enjoy reading this page, share it with them via email, Linkedin, Twitter, or Facebook.